Sisodia slams 'deafening silence of BJP, PM Modi'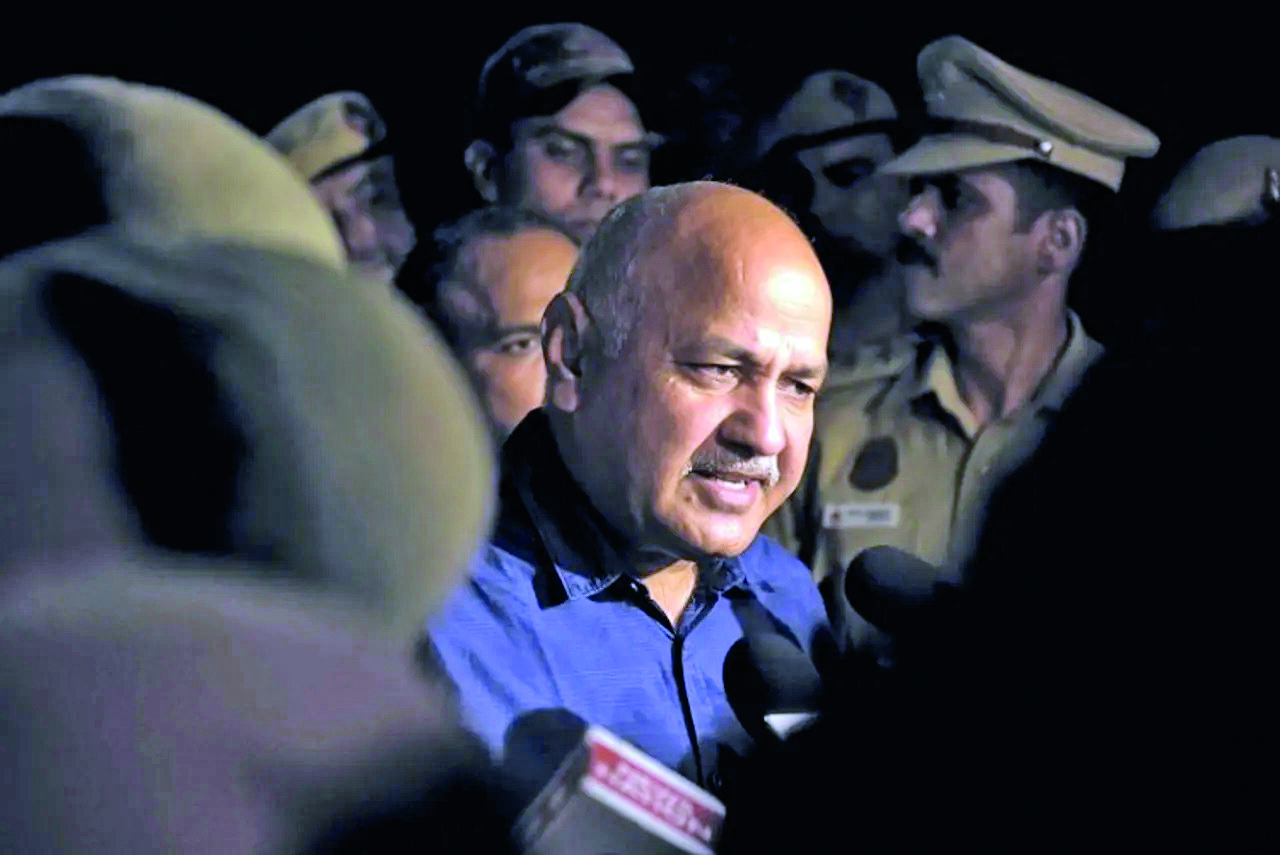 New Delhi: Jailed former deputy chief minister Manish Sisodia said in a note from Tihar jail on Saturday he was baffled by the "silence" of the BJP and Prime Minister Narendra Modi over wrestlers' protest at Jantar Mantar, and accused them of treating the grapplers as if they "are from Pakistan".

In the note shared by AAP minister Atishi on her Twitter handle, Sisodia appealed to the Prime Minister to ensure justice to the wrestlers, who have accused BJP MP and Wrestling Federation of India chief Brij Bhushan Sharan Singh of sexual harassment.
"What baffles me is the deafening silence of the BJP, the Central government, and even the Prime Minister himself, as if these women are from Pakistan," read the letter written in Hindi. It was only after the intervention of the Supreme Court that FIRs were finally registered in this case, he said.
Top wrestlers, including Olympic medallists Bajrang Punia and Sakshi Malik, and Vinesh Phogat have been sitting on a dharna at Jantar Mantar since April 23, demanding arrest of Brij Bhushan Sharan Singh for allegedly "sexually harassing" seven women grapplers, including a minor.
"I am sure we all remember the time when these wrestlers returned to India as proud medal-winners, and the Prime Minister posed for photos and videos with these talented athletes," Sisodia said. He said he wondered if no action will be taken against Singh just because as he belonged to the ruling party. As these "courageous young women" leave behind their training and responsibilities at home to protest under scorching sun and pouring rain, the Prime Minister remains "indifferent" to their plight, he alleged. "How can our Prime Minister, who once considered these girls as his family, remain silent when they face sexual harassment? Is it simply because the accused is a powerful Member of Parliament from his own party?" Sisodia asked.
He alleged that over the last eight years, the BJP-ruled Centre has been "stifling" the Constitution and using its agencies to "obstruct" works of Delhi government, and sent its ministers to jail in "false" cases.
"You can continue to send your political adversaries to jail, you subject them to persecution, even hang them if you want...But I implore you to at least provide justice to these daughters who have brought immense pride to India," said the letter.