Sisodia felicitates 30 NCC cadets for winning awards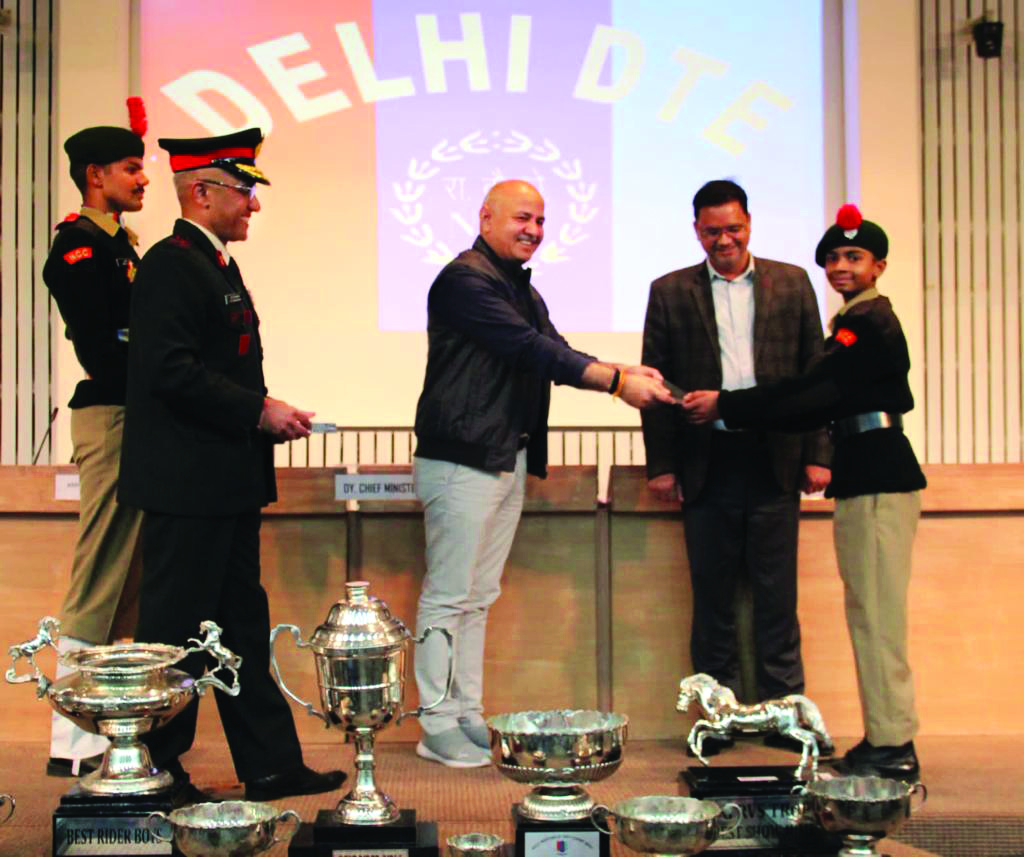 New Delhi: The National Cadet Corps (NCC) has instilled patriotic fervour among the youth of the country and also shows a sense of responsibility to serve its people, Deputy Chief Minister Manish Sisodia said on Thursday.

Felicitating 30 NCC cadets for winning various awards in the Annual Republic Day Camp, Sisodia said the facilities and NCC's rigorous training have empowered the cadets to excel and make Delhi residents proud.
"It is a matter of great pride that our NCC cadets have brought such laurels to the state. I am proud that we are able to provide excellent facilities for our NCC cadets of Delhi. The wonderful facilities and NCC's rigorous training offered here have empowered our NCC cadets to excel, and make Delhi residents proud," said Sisodia, who is also Delhi's education minister.
NCC officers and cadets along with NCC ADG Major General SP Vishwasrao and Education Secretary Ashok Kumar were also present at the felicitation ceremony.
"Seeing the NCC cadets in uniform reminds me of my school and college days when I was an NCC cadet. The NCC training instilled the passion to serve the nation, discipline and the spirit of patriotism in me which still keeps me going," the deputy chief minister said.
The Delhi government is building a state-of-the-art underground firing range in the NCC building at Rohini, which is being built at a cost of Rs 3 crore, according to the city government officials.
The Annual Republic Day Camp (RDC) is held at Parade Ground, Delhi Cantonment every year where students participate in a number of activities, including cultural competitions, national integration awareness programs and institutional training. This year a total of 116 cadets from the Delhi Directorate participated in the Republic Day Camp for NCC Cadets.
Eighteen cadets participated in the parade on Kartavya Path during Republic Day Parade, seven cadets were chosen for Guard of Honour, nine cadets from the NCC Delhi Directorate competed for Best Cadet Award, 40 NCC cadets from Delhi Directorate participated in cultural activities, and 34 cadets from Delhi Directorate were part of the Prime Minister's rally which was held on January 28.