Security beefed up in view of farmers' meet in support of protesting wrestlers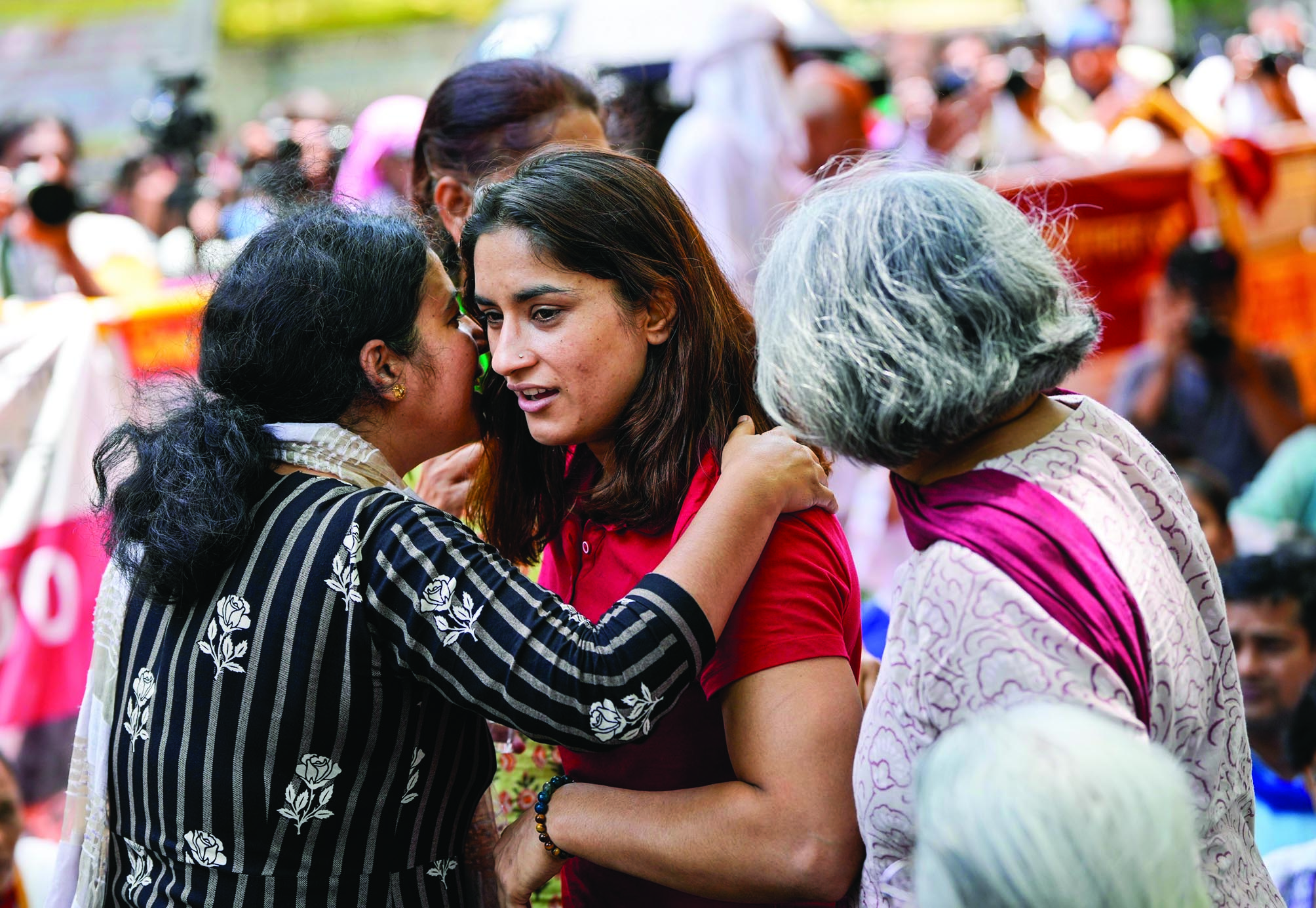 New Delhi: In view of a farmers' meeting in support of protesting wrestlers on Sunday, the Delhi Police has made adequate security arrangements at the protest site at Jantar Mantar and on the national capital's borders, an officer said.

According to police, vehicles entering Delhi will be checked and pickets will be increased in the border areas.
A senior police officer said that adequate security arrangements will be made in and around Jantar Mantar and added multi-layer barricades have already been placed at the protest site. The whole area will be covered by CCTV cameras to monitor the situation round the clock.
Another officer said that pickets will be placed in Delhi's border areas as well and checking will be intensified. If needed, additional security personnel will be deployed. Patrolling will also be increased on Delhi's borders.
The 31-member committee advising the protesting wrestlers said on May 7 that if Wrestling Federation of India (WFI) chief Brij Bhushan Sharan Singh is not arrested by May 21, it will take a "significant decision".
On May 7, Bhartiya Kisan Union (BKU) spokesperson Rakesh Tikait, Khap Maham 24 chief Mehar Singh and Sanyukt Kisan Morcha (non-political) leader Baldev Singh Sirsa had joined the protesting wrestlers on the dais and addressed the media.
"The wrestlers' committee will take care of the protest and we will support the wrestlers from outside. We have scheduled a meeting for May 21. If the government does not offer a resolution, we will devise our next strategy," Tikait had said.
The wrestlers have been protesting at Jantar Mantar since April 23.
On April 28, the Delhi Police registered two FIRs against the WFI chief on the basis of sexual harassment complaints filed by seven women wrestlers, including a minor.