SC extends stay on proceedings against Kejriwal in UP over election law violation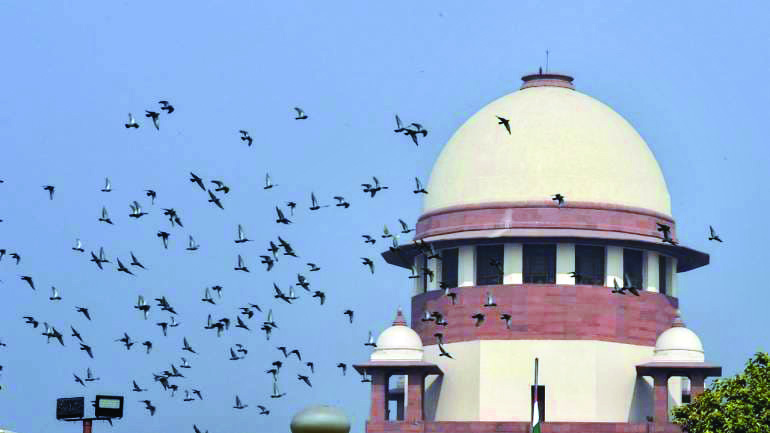 New Delhi: The Supreme Court on Monday extended its interim stay on the proceedings against Delhi Chief Minister Arvind Kejriwal in a case registered against him for allegedly making objectionable remarks against the BJP and the Congress in Uttar Pradesh during the 2014 parliamentary election campaign.
Kejriwal has moved the apex court against an order of the Lucknow bench of the Allahabad High Court which had last month declined to discharge him in the criminal case pending before a trial court at Sultanpur.
In the FIR, Kejriwal has been accused of an offence under section 125 of the Representation of the People (RP) Act, 1951, which pertains to promoting enmity between classes in connection with elections. A bench of Justices K M Joseph and B V Nagarathna posted the matter for hearing in the first week of May after no one appeared for the respondents.
"Interim order to continue," the bench said. Senior advocate A M Singhvi appeared for Kejriwal in the matter. Kejriwal had allegedly said, "Joh Congress ko vote dega, mera maanna hoga, desh ke saath gaddari hogi.... Joh Bhajapa (BJP) ko vote dega use Khuda bhi maaf nahin karega (Those who will vote for the Congress will be betraying the nation, and the God will not forgive those who will vote for the BJP)."
In his plea filed in the apex court through advocate Vivek Jain, Kejriwal has said the petition raises some important questions of law, including whether a case under section 125 of the Act can be made out without there being any video clip or full transcript of the alleged speech made by the accused. The plea said it has been alleged that during an election campaign on May 2, 2014 for the Lok Sabha polls, Kejriwal, while delivering a speech, had uttered some sentences which amount to commission of offence under section 125 of the Act. The plea said two days after the alleged utterances by the AAP leader, on May 4, 2014 a complaint was filed in the matter.