Rare feat for AIIMS as 3 pairs of conjoined twins separated in last 3 yrs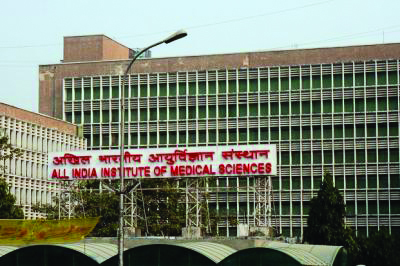 The Pediatric Surgery Department at AIIMS Delhi has achieved a remarkable milestone in the field of medical science by successfully separating three pairs of conjoined twins over the last three years.
The most recent separation surgery was performed in June 2023, and all the babies involved are now leading healthy, independent lives.
The first and second pair of twins were conjoined at the hip and shared a common spinal cord and major vessels of the lower body and legs. Thanks to the expertise and dedication of the medical team, these twins underwent successful separation surgeries and are now enjoying a healthy childhood.
Conjoined twins are babies born physically connected to each other, presenting unique challenges in medical care. The separation surgery is an intricate and complex procedure that demands multidisciplinary coordination and meticulous planning and execution by various departments, including radiologists, anesthesiologists, plastic surgeons, cardiothoracic surgeons, and nursing staff.
The most recent pair of twins presented an even more complex case, as they were joined at the level of the chest and upper part of the belly, facing each other.
The surgery involved the separation of major organs, including the liver, the heart's covering layers, the ribcage, the diaphragm, and the abdominal wall. The surgical teams demonstrated exceptional skills, working tirelessly for 12.5 hours to precisely and efficiently complete the operation.
Throughout the post-surgery period, the children received intensive care in the critical care unit, with the support and dedication of various departments and nursing staff, aiding in their successful recovery.
The surgical team comprised five senior surgeons and six resident doctors, with additional support from six anesthetists and two OT technicians. Twelve nursing staff members played a vital role in the post-surgery care and recuperation of the twins.
All the babies involved in these separation surgeries are now living free of any defects, and they are expected to lead normal, independent lives.