Rai reviews preparations for 'Maha Rally' against Centre's ordinance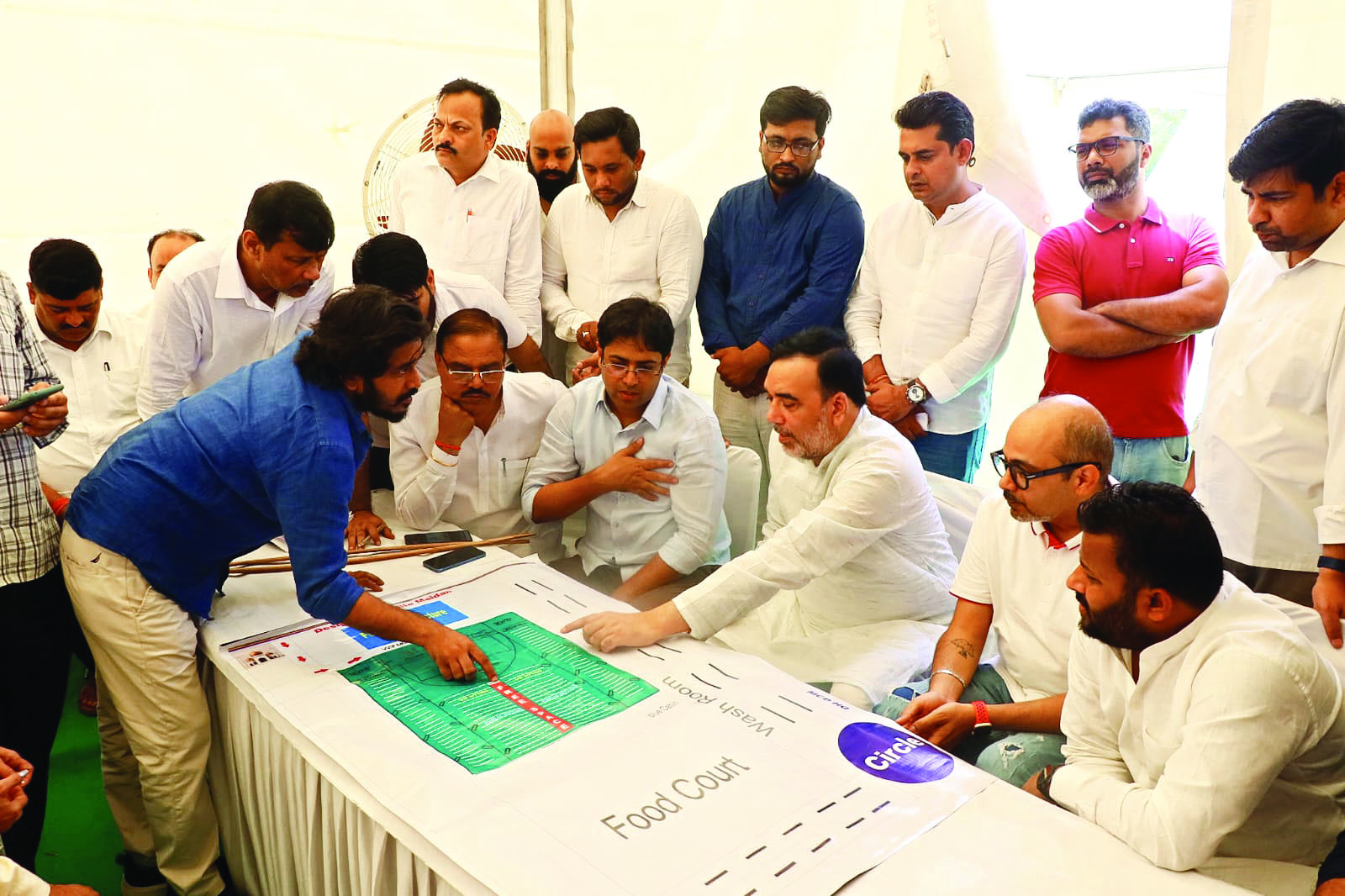 New Delhi: AAP Delhi state convener Gopal Rai on Friday reviewed the preparations for the party's 'Maha Rally', which is scheduled for June 11 at Ramlila Maidan, against the Centre's ordinance on control of services in the national Capital.

Aam Aadmi Party's Delhi state vice-presidents, including MLAs Dilip Pandey, Jarnail Singh, Gulab Singh, Rajesh Gupta, Rituraj Jha, Kuldeep Kumar and AAP leader Jitender Tomar were also present on the occasion.
After taking stock of the preparations, Rai said, "The people of Delhi have given a chance, not once or twice but thrice to have the government formed and run under the able leadership of Arvind Kejriwal. But the Modi government at the Centre have not been able to tolerate this."
Rai alleged that for the last eight years, "Every conspiracy has been hatched to stop the work being done in Delhi, obstructions have been placed at every step", but the Kejriwal government has never given up.
Speaking about the ordinance, he said, "The Delhi government went to the Supreme Court to protest against the manner in which the work was being stalled and stopped, and a five-member Bench along with the Supreme Court's Chief Justice decided that Delhi is a part of the country, so Delhiites cannot be discriminated against.
"But the Supreme Court was undermined through the Ordinance by the Central government of BJP and the Prime Minister of the country, through subterfuge. The rights of the people of Delhi have been hijacked. The people of Delhi are truly shocked and saddened by this," Rai added.
The ordinance issued by the Centre on May 19 set up a National Capital Civil Service Authority, bringing back the executive control over matters related to services to its domain.
It was issued close on the heels of a Supreme Court verdict on May 11, through which the Delhi government was given the executive control over service-related matters, including the transfers and postings of Delhi government officers but excluding those related to police, public order and land.