Rai instructs all concerned depts to ban use of Chinese 'manjha'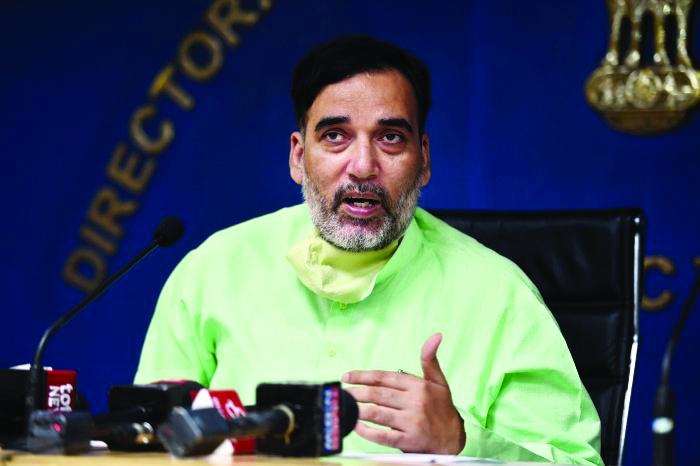 New Delhi: The Delhi government has issued stern instructions to all concerned departments to ban the use of Chinese 'manjha' known for causing deadly accidents besides being harmful to animals, birds, and humans.

The ban, which has been in place since January 10, 2017, aims to curtail the hazardous effects of this lethal kite-flying thread. Delhi Environment minister Gopal Rai, urged citizens to refrain from using Chinese 'manjha' and announced that severe punitive actions will be taken against those violating the ban.
"Chinese manjha can kill humans, animals, and birds, and its use is illegal. Five years in prison and a fine up to Rs 1 lakh are the possible penalties for this," Rai said.
To ensure strict enforcement of the ban, the Department of Environment has issued advisories to various departments, including Delhi Police, Revenue, Municipal Corporation of Delhi (MCD), Transport Department, Delhi Metro Rail Corporation (DMRC), and educational institutions. The instructions include awareness campaigns through loudspeaker announcements, pamphlet distribution, office posters, newspaper advertisements, and messages on social media platforms.
Transport Department and DMRC have been urged to display awareness messages on buses, Metro stations, and foot over bridges. The Education Department and Eco-Club Schools and Colleges have received emails outlining the ban and urging them to
spread awareness among students and staff.
"Kite flying becomes more popular among Delhi residents around August 15. But in the midst of this kite-flying pastime, news of accidents caused by Chinese manjha are also reported every year," Rai said.
Chinese 'manjha' has been implicated in numerous accidents and poses significant risks to human and animal life. Its sharp edges have resulted in severe injuries to humans and trapped and injured countless birds and animals. Despite the ban, reports of its continued use during kite-flying season have persisted.
The ban aims to protect the environment and the well-being of all living beings. The government's appeal to the public is to refrain from using this dangerous kite string and report any instances of its use or sale to the relevant authorities.