Protest outside IPCW against harassment of girl students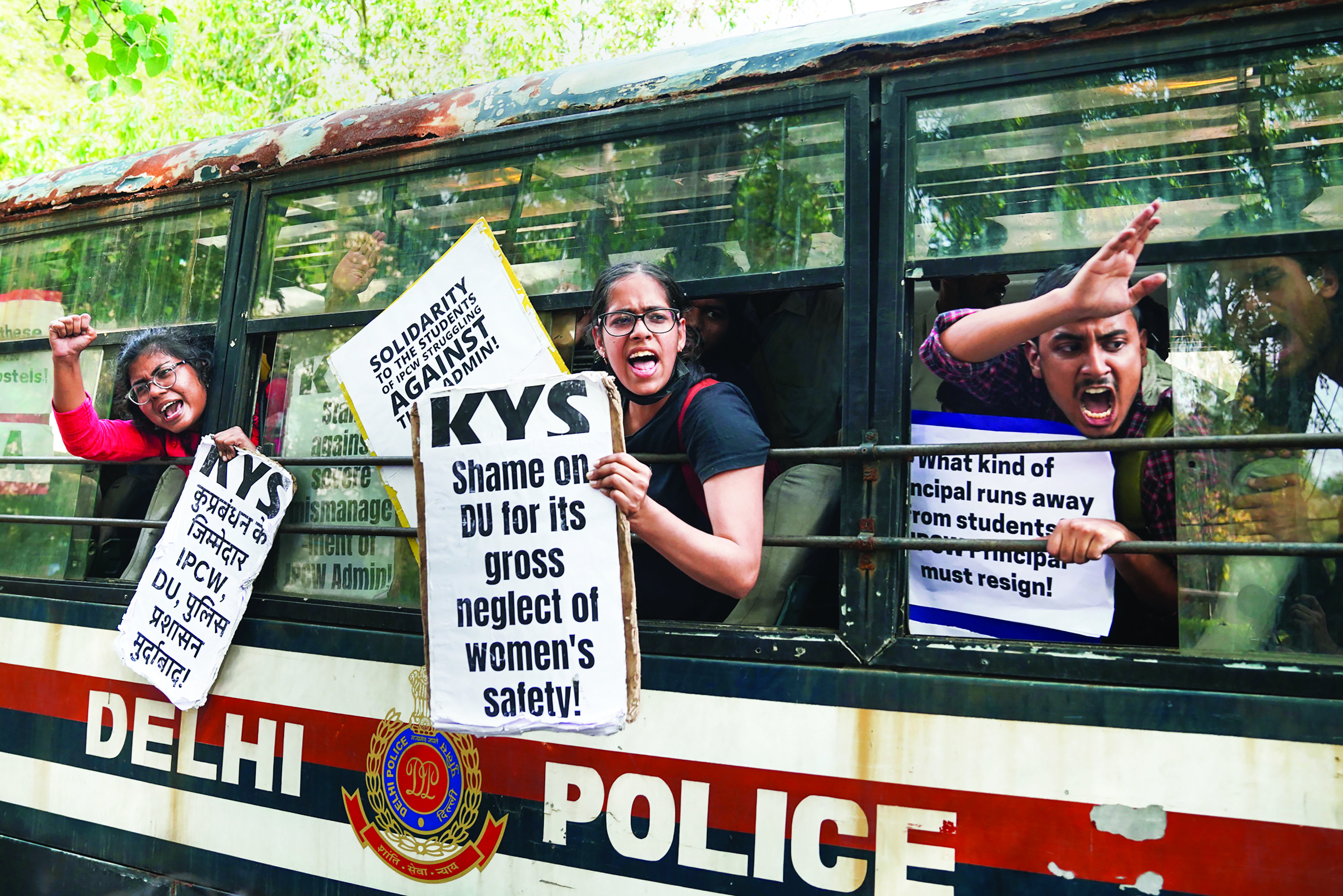 New Delhi: The All India Students' Union on Monday staged a protest outside Indraprastha College for Women against the alleged harassment of girl students during a fest last week and demanded the convening of a general body meeting on the issue. The students' group claimed that around 15 of its activists who were protesting outside the college were detained. The Delhi Police has denied the charge.

The All India Students' Association (AISA) has demanded that the principal convene a general body meeting on the issue. However, they alleged that she is afraid to even show up in college. In view of the protest, police personnel were deployed in large numbers while the gates of the college were barricaded.
Deputy Commissioner of Police (North) Sagar Singh Kalsi said some 15-20 protesters belonging to the AISA gathered outside the college around 11 am to stage a protest.
The protesters were asked to disperse but they refused, he said.
"Then, between 12.40 pm and 1 pm, some 27 protestors, including 12 women, were removed peacefully from there. They were taken to Burari police station and relieved from there. No one among them was from IPCW (Indraprastha College for Women)," Kalsi added.
No one was detained, he asserted. Students of the Indraprastha College for Women last week alleged that some men scaled the institute's boundary walls during a fest and "harassed several students".
Scores of students have held multiple demonstrations in the last few days, demanding the resignation of the college's newly-appointed principal over security lapses during the annual fest and its alleged authoritarian steps.
Meanwhile, the University of Delhi has constituted a five-member committee to inquire into alleged harassment of Indraprastha College for Women students during a cultural festival last week. According to the notification issued by Delhi University Registrar Vikas Gupta, the committee is going to be headed by Prakash Singh, director of South Delhi Campus, and they also been asked to submit its report within a week. Members of the committee are Proctor Rajni Abbi, Dean of Students Welfare Pankaj Arora, Joint Proctor Geeta Sahare and Professor, Department of Hindi, Manju Mukul Kumble.
Vikas Gupta, DU registrar also said that the Chairperson of the Committee is authorised to co-opt any additional member as and when needed.