Preparation in full swing for G20 meet in Delhi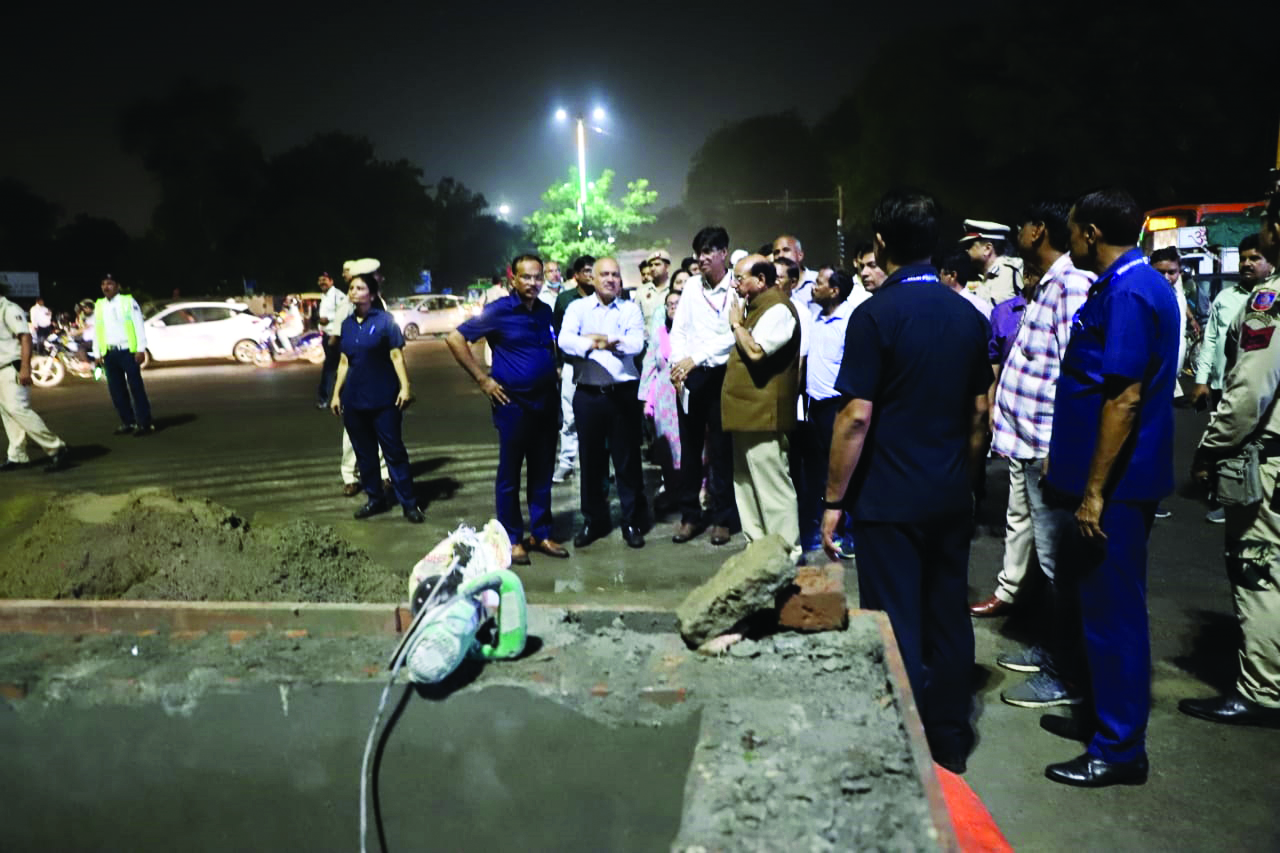 New Delhi: Lieutenant Governor V K Saxena met the Delhi Police Commissioner on Thursday to review the preparations for the upcoming G20 Summit.

Delhi Police will have to ensure that routine law and order and policing are maintained at the highest levels without causing any inconveniences to the residents, stressed the L-G, while informing that 60 DCPs have been allotted to oversee and manage specific tasks for the summit, which includes security in and around the summit venue, IGI Airport, designated hotels, sites on the itinerary for the spouses and traffic routes for visiting delegates.
Further, a DCP has been assigned for the responsibilities of all hotels, housing the delegates, locations where meetings will be held and locations of site visits each. Some of them have also been given responsibilities of routes for the visiting dignitaries.
Apart from underlining DCPs' responsibilities, the L-G also gave strict instructions to ensure that the security of women and other vulnerable groups is not compromised, cordial behaviour with delegates, tourists and the public at large is maintained at all times, no unwanted entry into the city, identified notorious elements be warned and kept in check and personnel on the field should communicate any lacunae on the ground to the concerned departments.
Additionally, he mentioned that security should be on the lookout for rumour-mongering inflammatory content, crime control strategies to be implemented with maximum and visible police presence, and QRTs.
Commando units and strike forces with Special Vehicles should focus on malls, markets and monuments, contingency plans for emergency medical care and everything should be encroachment-free.
Saxena also visited several sites on Wednesday to review their preparedness, as an elaborate contingency plan to deal with situations due to heavy rainfall before and during the G20 Summit is carried out at strategic locations like ITO, Rajghat, designated hotels for delegates and others. Officials have been instructed to ensure there is no waterlogging along the roads used by dignitaries during the event.
According to the plan, there will be tractor-mounted heavy-duty 50 HP pumps to get rid of excess water if required, along with Mechanical Road Sweeping (MRS) vehicles attached with heavy water jetting machines to clear any accumulated mud and silt on the roadsides. Super Suckers will also be used to clear clogged drains and sewer lines.
The vehicles will operate 24x7 in 12-hour shifts by an MRS operator, sanitary inspector, helper and a probationer IAS/DANICS officer. They will be accompanied by vehicles carrying workmen and equipment to deal with any civil works on the roads, and the entire supervision has been entrusted to the SDMs of each area. The L-G also inspected Pragati Maidan, the leading summit site, to review the graded water evacuation plan after the July flooding.