Police yet to trace Bhogal heist perpetrators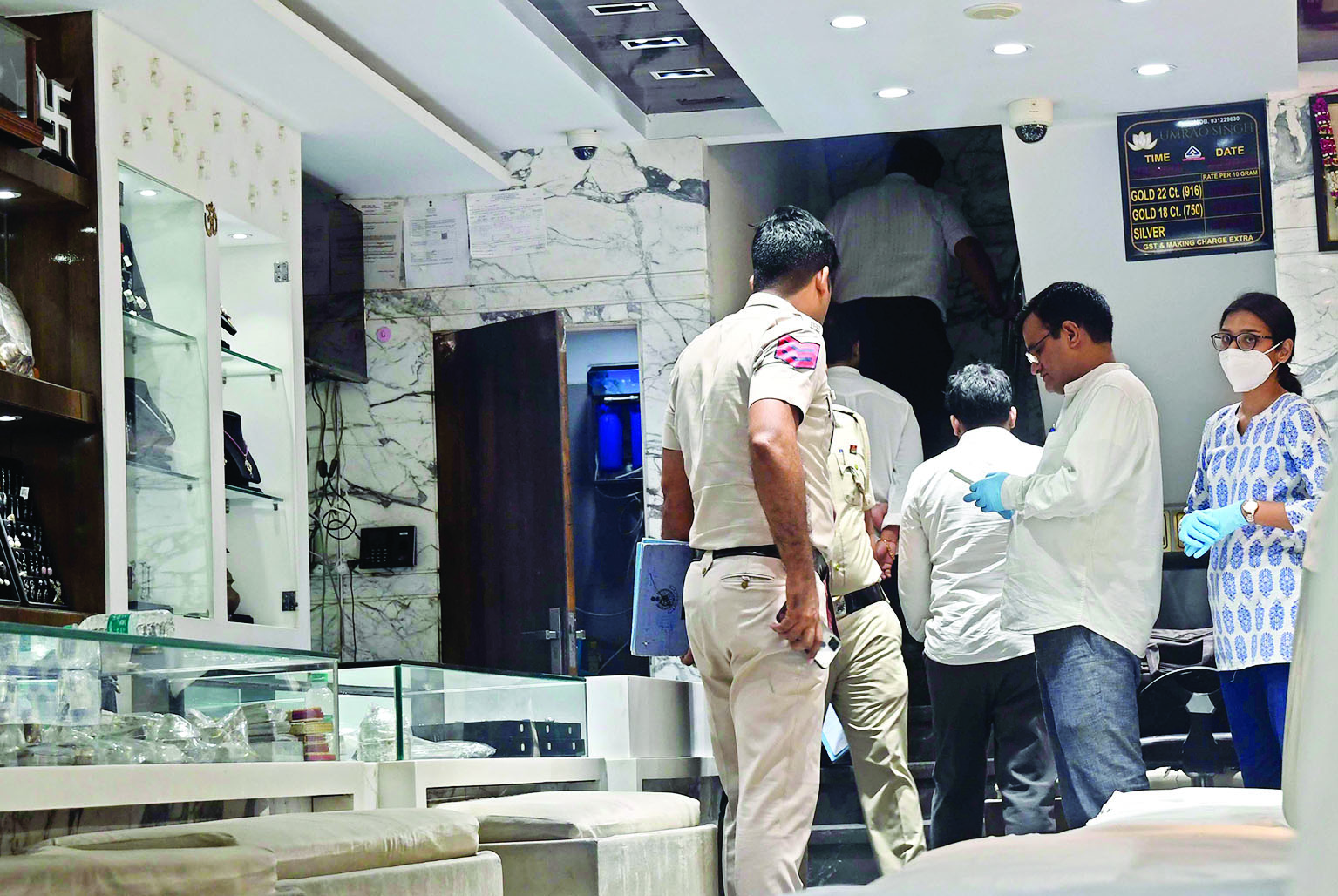 New Delhi: The Delhi Police is hard on heels of the burglars who executed one of the biggest heists in the city making off with gold worth Rs 20 crore from a jewellery shop, an officer said on Thursday.

A senior police officer said several people have been questioned in connection with the incident and the CCTV footage is being analysed to identify the accused. He said the police have got some clues.
Some unidentified people broke into a shop, made a hole in the strong room and decamped with ornaments worth more than Rs 20 crore as well as Rs 5 lakh in cash earlier in the week.
Deputy Commissioner of Police (southeast) Rajesh Deo said on Wednesday, "Multiple teams have been formed to identify and arrest the accused persons. So far, there are some preliminary leads, which are being worked upon. Ground intelligence and technical investigation is being done."
Other than local police, the Crime Branch and Special Cell units of the department are also working on the case.
Police said that they are checking whether any specific gang came from outside, burgled the showroom, and went back to their place as they had ample time after the incident. The investigators are also checking whether the accused used an SUV in the burglary.
At least three people were involved in the burglary, police have conjectured.
The shop, Umrao Singh Jewellers, in south Delhi's Bhogal, had several CCTV cameras but they were damaged around Sunday midnight, police said.
The owner closed the shop on Sunday around 8 pm and when he opened it on Tuesday around 10.30 am, he got
to know about the incident. The shop remains closed on Monday.
The shop owner has reported a theft of 30 kg gold jewellery and Rs 5 lakh cash. With pti inputs