Police initiate probe after Metro stns defaced with pro-Khalistan slogans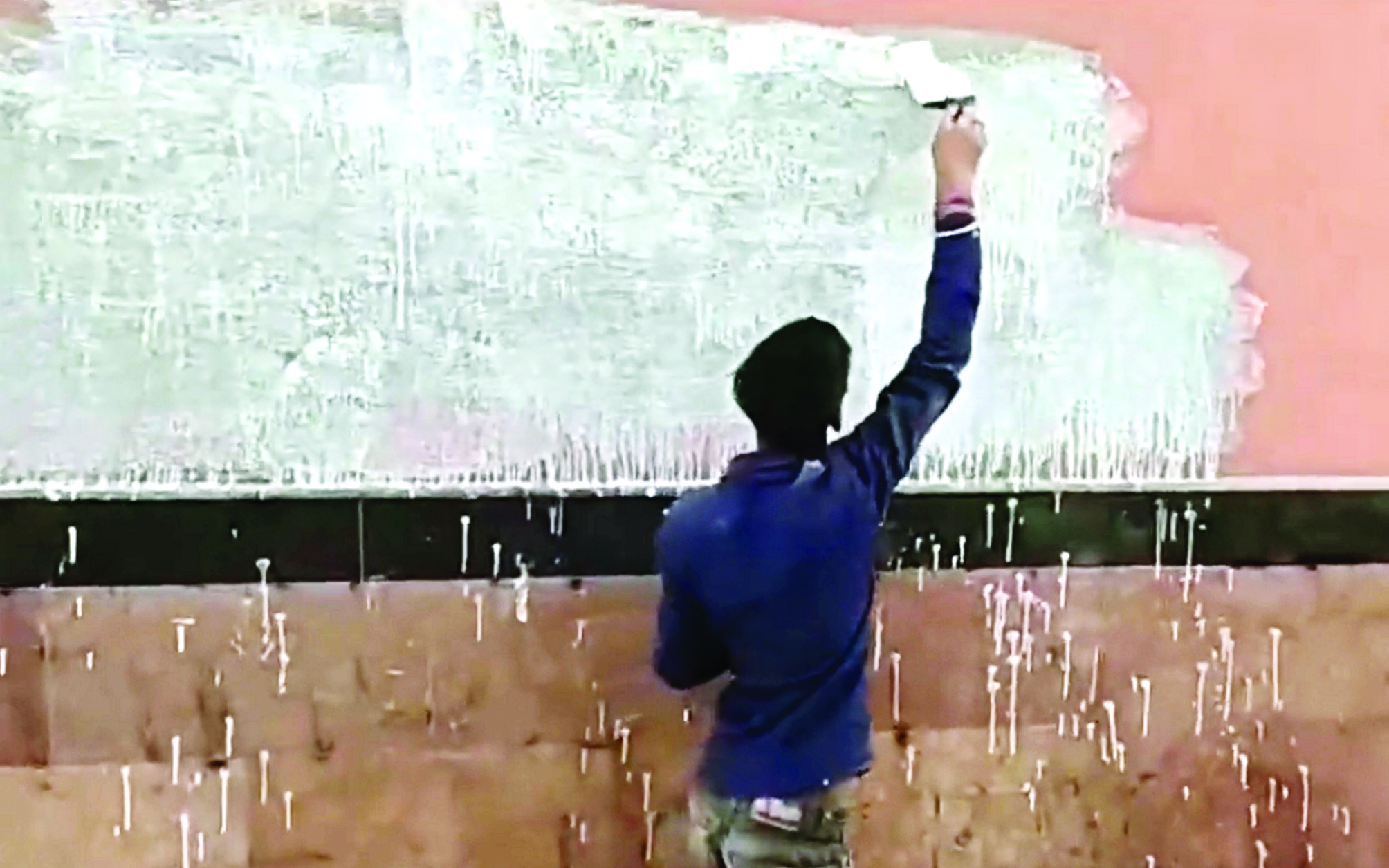 New Delhi: The Delhi Police have initiated action after unidentified individuals, allegedly associated with the banned organisation Sikhs For Justice (SFJ), defaced the walls of several Metro stations in the Capital with pro-Khalistan slogans.

This incident occurred just days ahead of the highly anticipated G20 Summit.
Metro stations at Udyog Nagar, Paschim Vihar, Nangloi, and Shivaji Park were targeted in the graffiti spree, with slogans like 'Khalistan Zindabad' prominently sprayed across the walls, according to police reports.
In a video released by SFJ, the organisation's chief Gurpatwant Singh Pannu, can be seen discussing the incident and its implications. "The battle of G20 Pragati Maidan has started today. Prime Minister Modi and India are targets," Pannu remarked in the video.
SFJ claimed responsibility for the graffiti, asserting that their members had visited multiple Metro stations to convey a message to the G20 nations through the act.
Delhi Police have responded promptly to the incident, acknowledging the video and launching an investigation across all Metro stations to ensure security measures are not compromised in the lead-up to the summit.
A police spokesperson stated, "An FIR has been filed against unknown individuals involved in this act. Stringent legal actions will be taken against those responsible for tampering with security arrangements in the run-up to the summit. SFJ has been known to motivate individuals to engage in such
activities for financial gains. Arrests are anticipated in the near future."
Law enforcement officials in the Outer Delhi area are meticulously reviewing CCTV footage to identify the culprits and plan to make arrests imminently. Additionally, police personnel have been dispatched to remove the defaced graffiti from the affected Metro station walls.
The incident has raised concerns over security arrangements for the upcoming G20 Summit, prompting heightened vigilance by law enforcement agencies and officials
responsible for the event's organisation. As investigations progress, Delhi remains focused on ensuring the safety and integrity of the summit proceedings.