PM Modi inaugurates Rs 2,700-crore IECC and names it Bharat Mandapam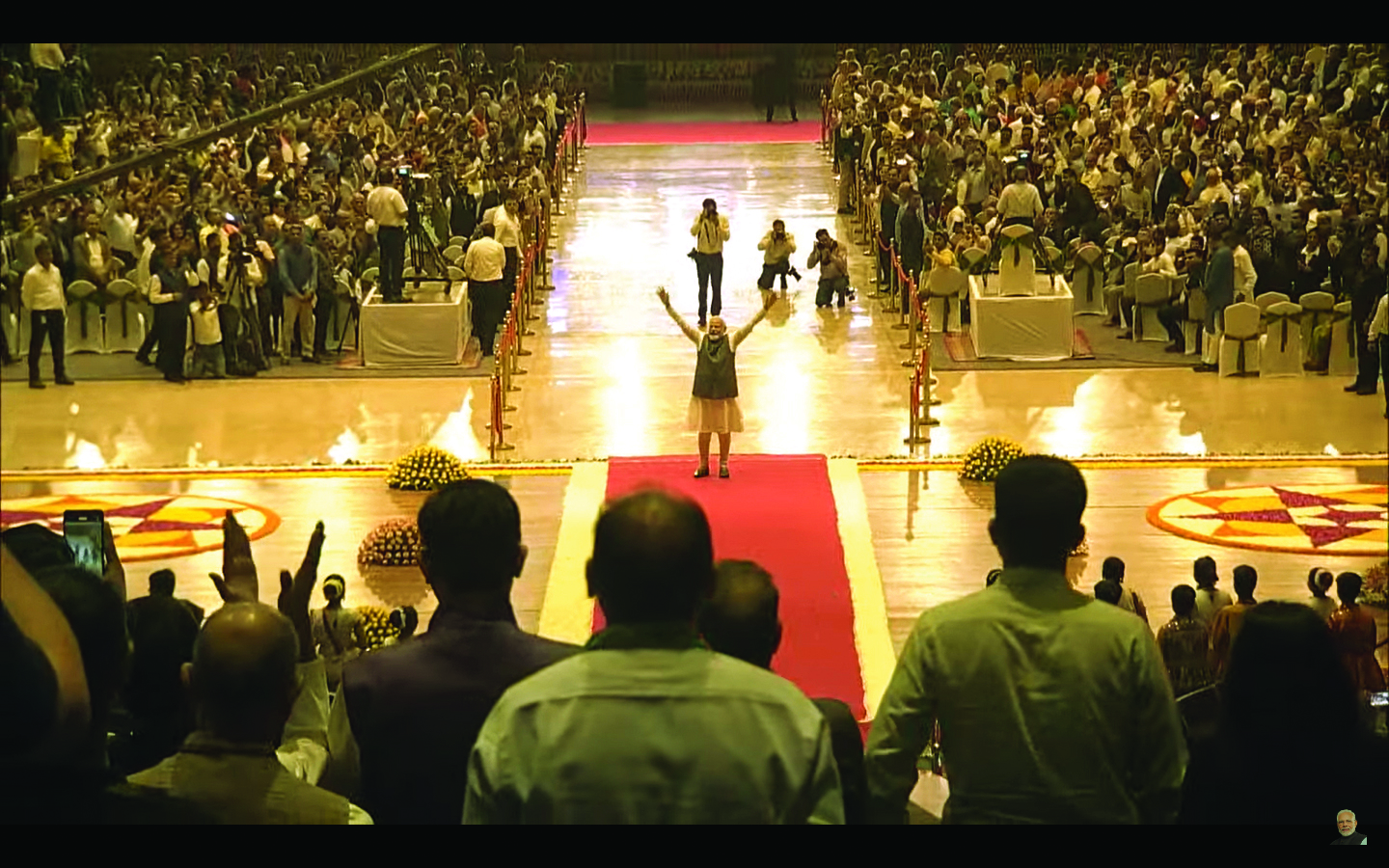 Prime Minister Narendra Modi on Wednesday inaugurated the International Exhibition-cum-Convention Centre (IECC) complex and unveiled its new name —Bharat Mandapam.
Modi unveiled the name of the new complex through a drone in the presence of Union Commerce Minister Piyush Goyal and other ministers.
The revamped IECC complex was developed as a national project at a cost of about Rs 2,700 crore and has a campus area of approximately 123 acres.
The IECC will host the G20 summit in September under India's presidency. The summit will be attended by heads of states of 20 nations including the US, the UK and China among others.
The inaugural ceremony was attended by around 3,000 guests including Cabinet ministers, captains of industry, film personalities and others.
The IECC complex is India's largest MICE (Meetings, Incentives, Conferences, and Exhibitions) destination. In terms of the covered space available for events, the complex finds its place among the top exhibition and convention complexes in the world.
It comprises multiple modern facilities, including convention centres, exhibition halls and amphitheatres.
Earlier in the day, Modi performed "pooja" at the redeveloped complex and interacted with the workers who were involved in the construction of the complex and felicitated them.
A senior police officer said that around 2,000 personnel from the New Delhi district have been deployed at the venue along with the personnel from the security unit, SWAT team, and traffic unit.
The Pragati Maidan area comes under the New Delhi district, one of the 15 districts under the Delhi Police.
Personnel from other districts have also joined their colleagues in central Delhi for security during the event, the officer said. Police vehicles with armed guards, equipped with AI-enabled cameras, have also been deployed as part of the security. According to official, the security arrangement is being treated as a drill for the the G20 meeting which will be held here in September.