Passenger nabbed with gold worth nearly Rs 1 cr at IGIA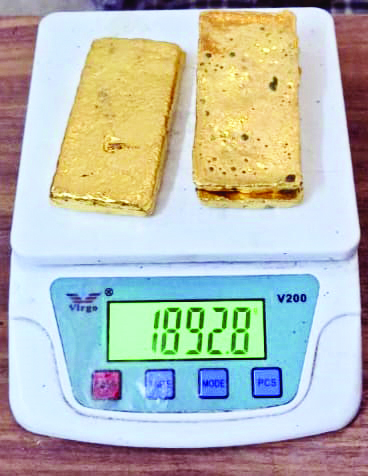 Customs officers at the Indira Gandhi International (IGI) Airport in New Delhi apprehended an individual on charges of smuggling gold worth nearly Rs 1 crore on Wednesday.
The Indian passenger in question had arrived from Dubai on Flight EK 512 on Sunday and immediately attracted suspicion based on profiling techniques. As he crossed the green channel, headed towards the exit gate of the International Arrival Hall, he was intercepted by vigilant Customs officers.
Upon conducting a meticulous personal search, officers discovered two pouches meticulously wrapped with white adhesive paper. These pouches were found to contain a chemical gold paste with a gross weight of 2,306 grams. Following meticulous extraction procedures, the officers unveiled three uneven rectangular-shaped gold pieces, collectively weighing 1,892.8 grams, the officials mentioned.
The confiscated gold pieces are estimated to be valued at a staggering Rs 99,53,175 underlining the gravity of the attempted smuggling.
The seized gold has been impounded under section 110 of the Customs Act, 1962. Additionally, the Indian national, identified as MD Sadik Khan with a date of birth of March 7, 1992, has been placed under arrest as per the provisions of section 104 of the Customs Act, 1962, said Monika Yadav, Joint Commissioner of Customs, IGI Airport.