Parts of city get rain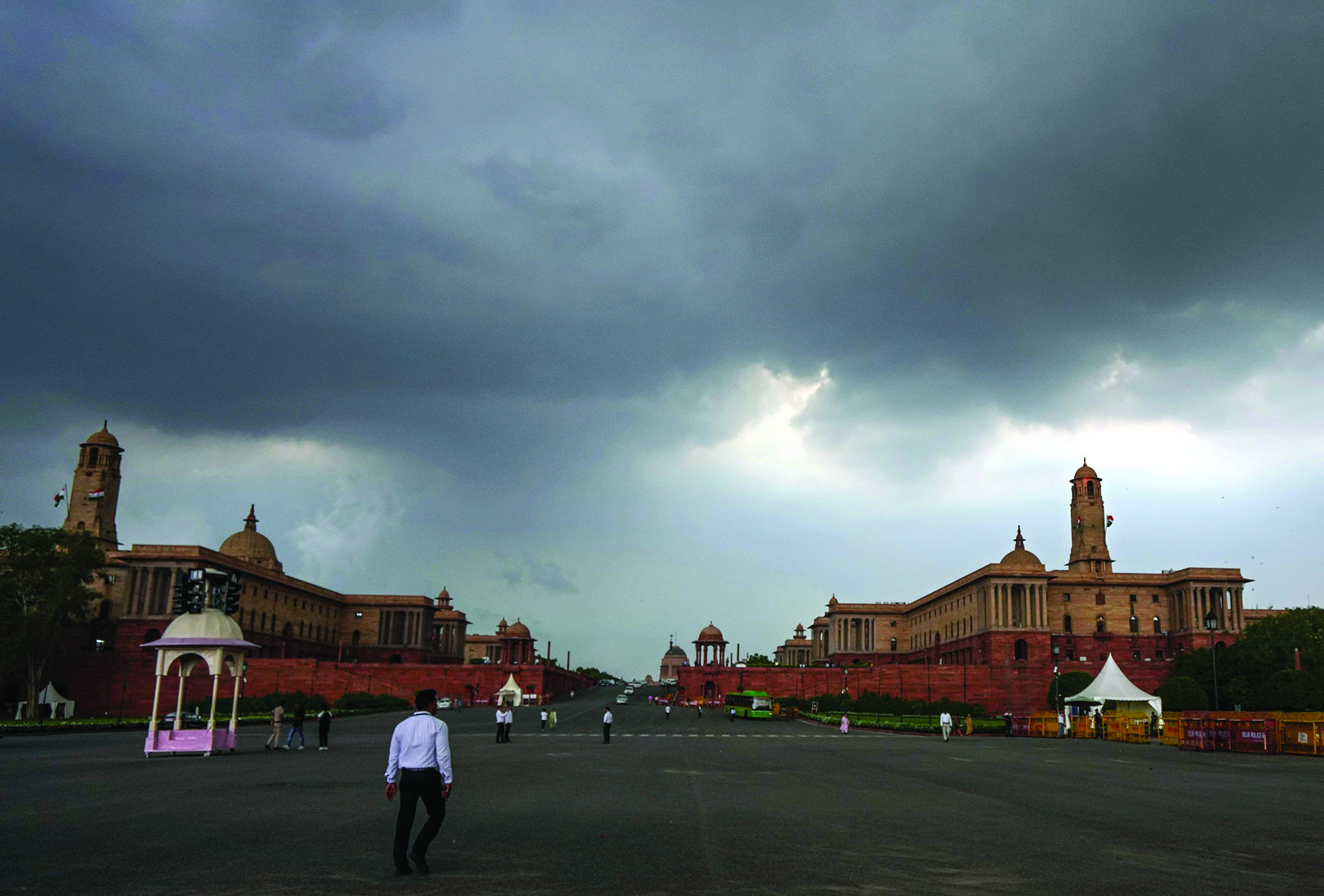 New Delhi: Parts of Delhi saw a fresh spell of rain on Tuesday with the Met office predicting cloudy weather and occasional showers over the next six to seven days.

Officials at the Indira Gandhi International Airport said three flights were diverted —two to Amritsar and one to Lucknow — due to the bad weather. More rainfall is expected in the city on Tuesday night, the India Meteorological Department said.
The Safdarjung Observatory, Delhi's primary weather station, recorded a maximum temperature of 37.7 degrees Celsius, normal for this time of the year, and a minimum temperature of 29.6 degrees Celsius on Tuesday.
The IMD has issued a yellow alert, warning moderate rain could flood low-lying areas and disrupt the flow of traffic on key roads on Wednesday.
On Wednesday, the maximum temperature is likely to hover between 33 degrees Celsius and 37 degrees Celsius.
According to the IMD, cloudy weather and intermittent showers are predicted over the next six to seven days.
Delhi recorded above-normal rainfall in the last four months — 53.2 mm against a normal of 17.4 mm in March, 20.1 mm against an average of 16.3 mm in April, 111 mm against a normal of 30.7 mm in May and 101.7 mm against a normal of 74.1 mm in June.
Meanwhile, the uprooting of trees due to thunderstorms was reported from areas such as Deen Dayal Upadhyay Marg, Minto Road, SKD Basti and Press Enclave, municipal officials said.