'Out of total principals recruited by UPSC, nearly 1/3rd from DoE schools'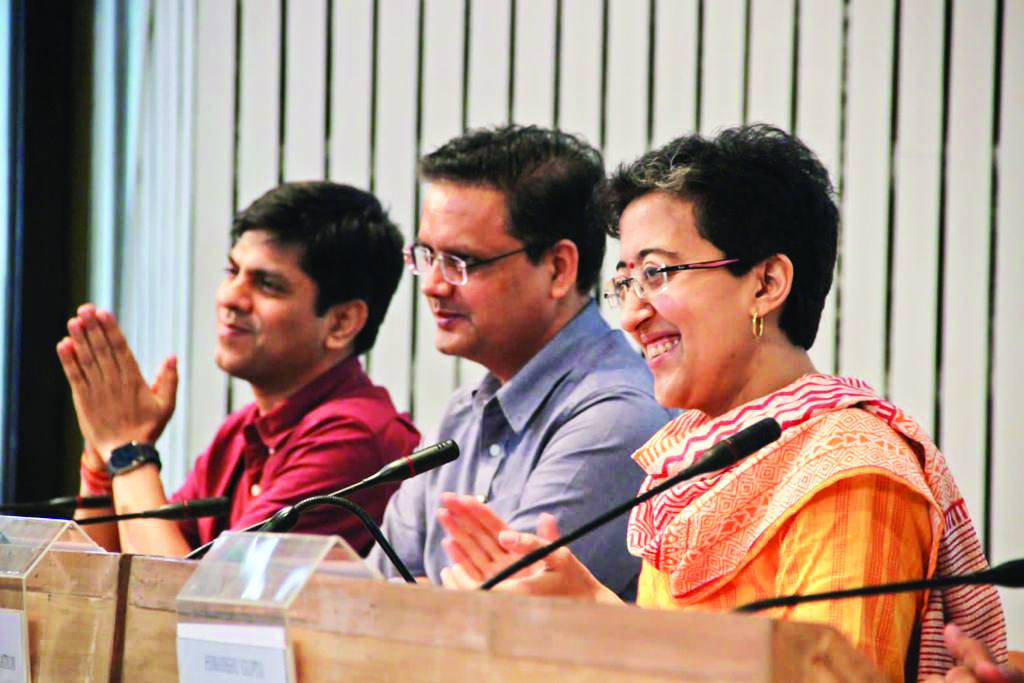 New Delhi: The UPSC has recommended 334 candidates to fill the vacant post of principals in Delhi government schools after conducting a recruitment test and interviews. Out of the total candidates, 100 belong to Delhi's Directorate of Education.

State's Education Minister Atishi met the newly appointed principals on Thursday and congratulated them.
"It is a matter of great pride that of the total principals recruited by the UPSC from all over the country, nearly one-third are from DoE schools and are much aware of the vision of the government. As a government, it is our duty to facilitate our teachers with required training at various levels and support them, but our teachers have adopted the culture and vision really well and achieved a major goal in their lives," the Minister said.
The UPSC conducted the test to fill 363 vacant posts of school principals in July 2022 and interviews between January and March 2023, the statement from the L-G office mentioned. Due to the non-availability of suitable candidates in different categories, 29 positions could not be filled, the statement read.
The Minister added that it is due to the persistent efforts of her government that the entire recruitment process was completed in less than two years and the number of newly appointed principals is also seven times more than the last time.
"The Delhi government schools, which have a total sanctioned strength of 475 principals, have been running without a principal in 424 schools. Vacancy positions that stood at 56 out of 475 rose up to 241 in 2014-15, further rising up to 424 out of 475 in 2022," the statement from the L-G office read.
While sharing their experiences, the newly appointed principals said that the innovative approach to providing national as well as international exposure to government schools teachers and various teacher development programmes of the Delhi government has helped them in their professional development.
One of the selected candidates Susheel Jain who topped the UPSC selection list for principals in the male category said, "I have been working as Head of the School in Sarvodaya Vidyalaya, Bhalsawa village. It has been a long journey with DoE schools and the variety of exposure that I have received here has helped me discover my capabilities to bring change to the education system. I also went to Singapore for training recently and the amount of knowledge I have received regarding the latest education trends there was huge for me. Whenever we go out or even in the UPSC interview the confidence given to us by the government is
visible in us."