Our politics is entirely based on providing quality education: CM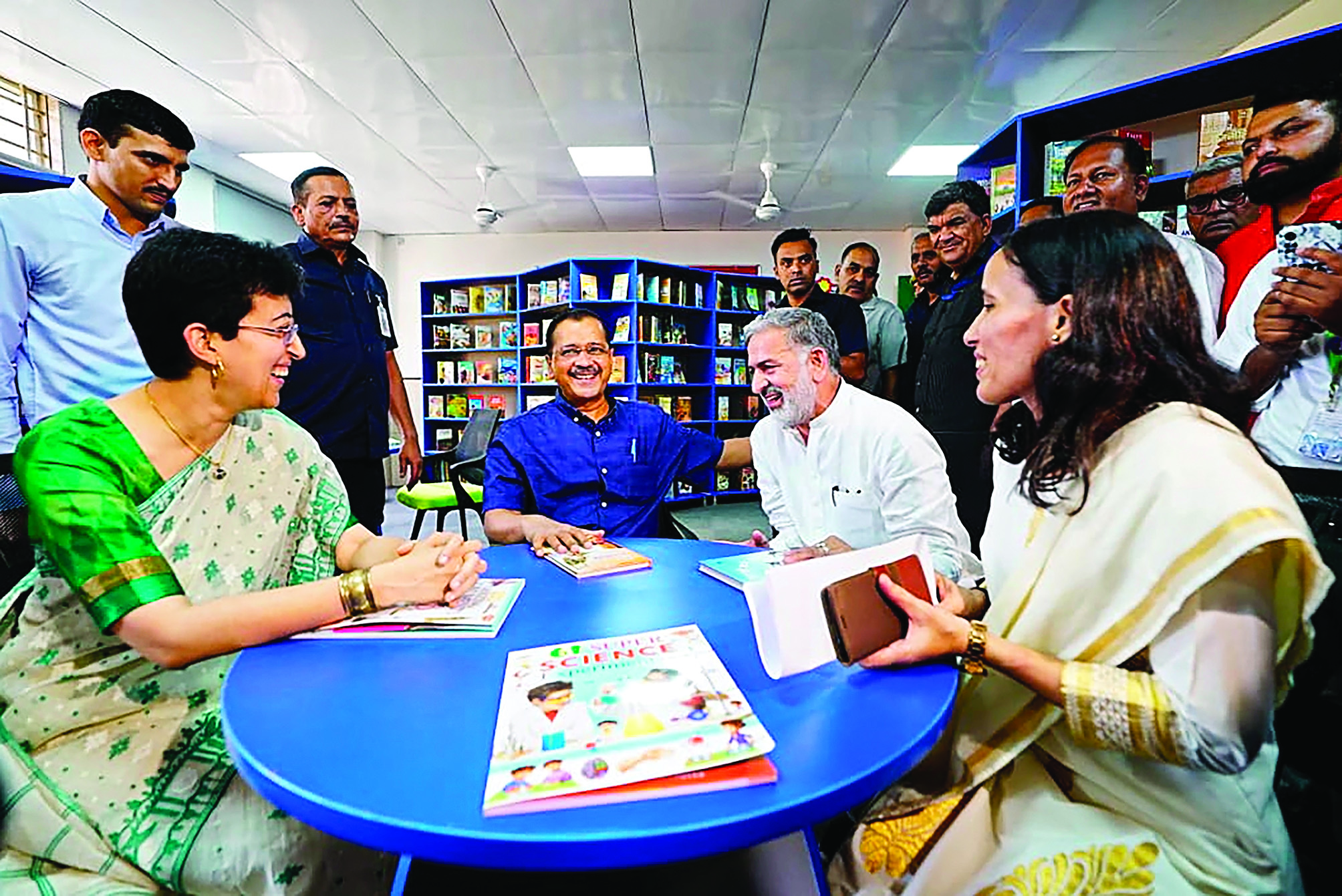 New Delhi: Chief Minister Arvind Kejriwal on Monday inaugurated a new building of a government school for girls in west Delhi's Uttam Nagar and promised to transform all MCD schools in the national Capital.

Kejriwal explained that for 37 years, both the BJP and the Congress governed the state, yet education never found a place on their agenda, as a result, a permanent school building was never erected here.
"Our politics is entirely based on providing quality education to every child, which is why the AAP government is dedicated to constructing such brilliant schools," he added.
The Chief Minister also reiterated that just as the AAP has transformed all the schools under the Delhi government, it remains committed to revamping all 1,800 MCD schools.
In addition to the infrastructure improvements, the government has implemented innovative programmes to empower students and make them self-reliant. The Business Blasters Entrepreneurship Programme, launched in government schools, aims to equip students with the skills and knowledge necessary for employment and entrepreneurship. He emphasised the impact of such initiatives, stating that if children learn to do business from their school-college itself, then their family members and neighbours can also find easy employment.
Kejriwal pointed out that this was not a one-off example, and that all the schools that until now have been running in tin sheds are now being brought down and pucca structures are being built in all the schools of Delhi.
With the transformation of the school from running in tin sheds to now a concrete building with 41 classrooms, where 1,600 girls are enrolled, the education revolution was once again reinstated by the Delhi CM at the inauguration ceremony on Monday.
In January 2021, the AAP-led government sanctioned the construction of pucca classrooms and within 28 months, the new building was constructed. In addition, there are 12 labs, 2 libraries, office and staff rooms and activity rooms including those for children with special needs.
It also has a toilet block on every floor and there is a lift in the main school building. The school also has a multi-purpose auditorium with a seating capacity of 250 people.