Officers stopping funds for Delhi Jal Board: Bharadwaj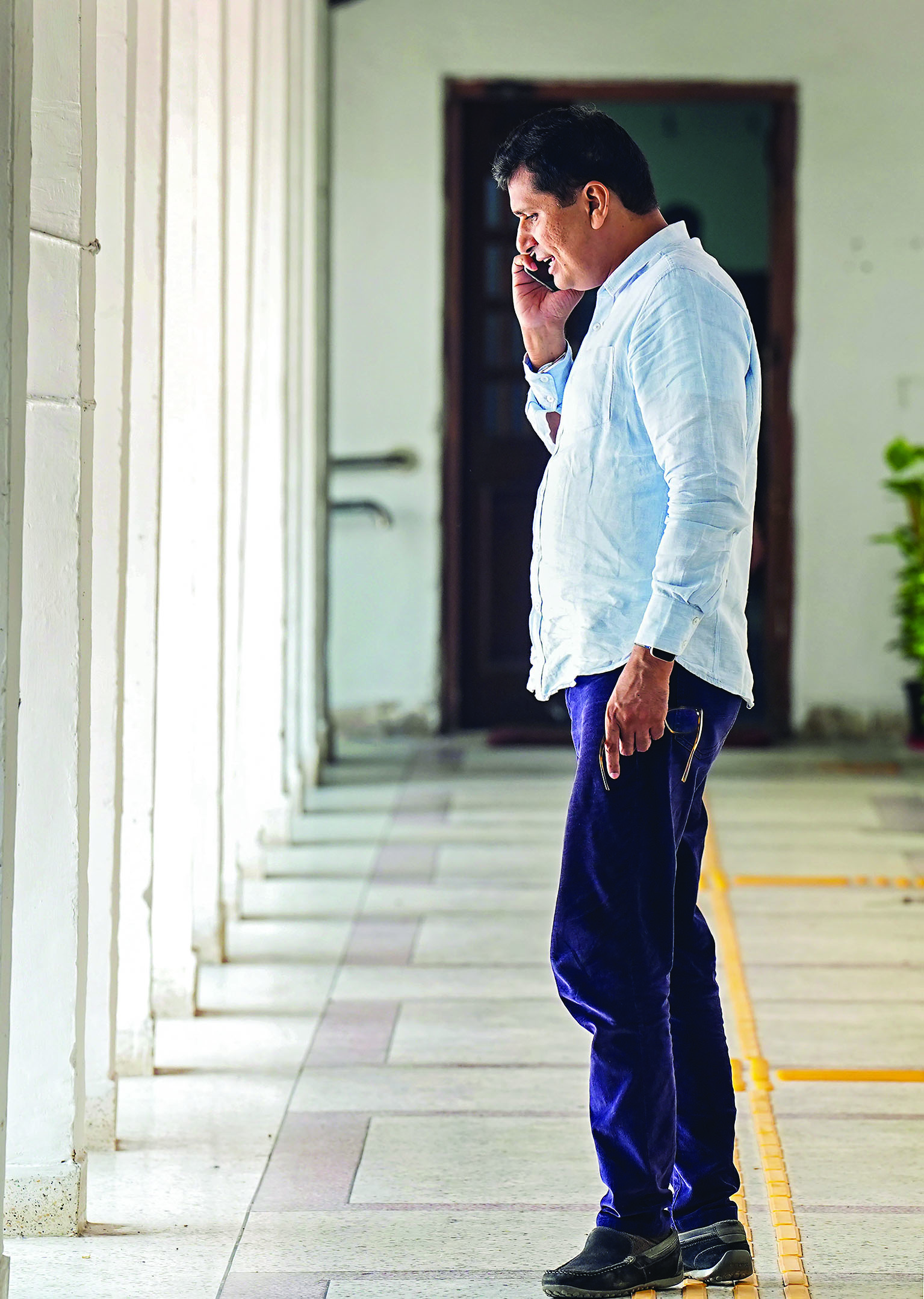 : Water minister Saurabh Bharadwaj on Wednesday said several projects of the Delhi Jal Board are stuck in a limbo due to a paucity of funds with officers obstructing money to the department.
During a discussion on the shortage of funds with the Delhi Jal Board (DJB), the minister accused Lieutenant Governor VK Saxena of knowing about the issue and not doing anything about it.
Following his speech, Delhi Assembly Deputy Speaker Rakhi Birla referred the matter of DJB's fund shortage to the Petitions Committee and directed the committee to submit its report in a month.
AAP and BJP MLAs indulged in a war of words over DJB projects. While AAP MLAs said that officers were not releasing funds which was hampering projects in their constituencies, BJP MLAs said that the AAP dispensation had grown a habit of blaming others for "its inefficiencies".
Replying to the discussion, Bharadwaj said, "During the coronavirus pandemic, metre readers did not go and bills were not generated. In some cases, where bills were generated, they were not paid. But this time, the DJB was functioning and salaries were being paid. The recurring expenses were paid using capital money. This amounted to Rs 1,500 crore."
The minister said that an official from the Finance Department questioned where the Rs 1,500 crore was spent.
"They questioned us on how we could spend capital money on revenue. We requested them for Rs 2,000 crore but they kept sending back files. They said they will give Rs 500 crore since Rs 1,500 crore is already there in your account," the minister said.
Bharadwaj told the assembly that in the last six months no new projects have been started since they don't have funds.
"One sends files to the Finance Department, which raises objections and sends the file back. This is happening because the Delhi government has no control over Services. The officers have been directed from above to not work. But those officers are accountable and something needs to be done about this," he said.
Meanwhile, the Delhi Bharatiya Janata Party has demanded that the Central Bureau of Investigation conduct an immediate inquiry into the DJB to find out who is responsible for pushing the Board into losses on Wednesday.
The Delhi BJP President, Virendra Sachdeva, alleged water shortage and unclean water supply in South and South West Delhi, like Deoli, Sangam Vihar, Mehrauli and Bijwasan, were proven to be true when the Aam Aadmi Party's (AAP) MLAs from Bijwasan and Deoli said that their constituencies were parched or getting dirty water in the Delhi Legislative Assembly.