NSUI demands notice to Rahul Gandhi over DU hostel visit be withdrawn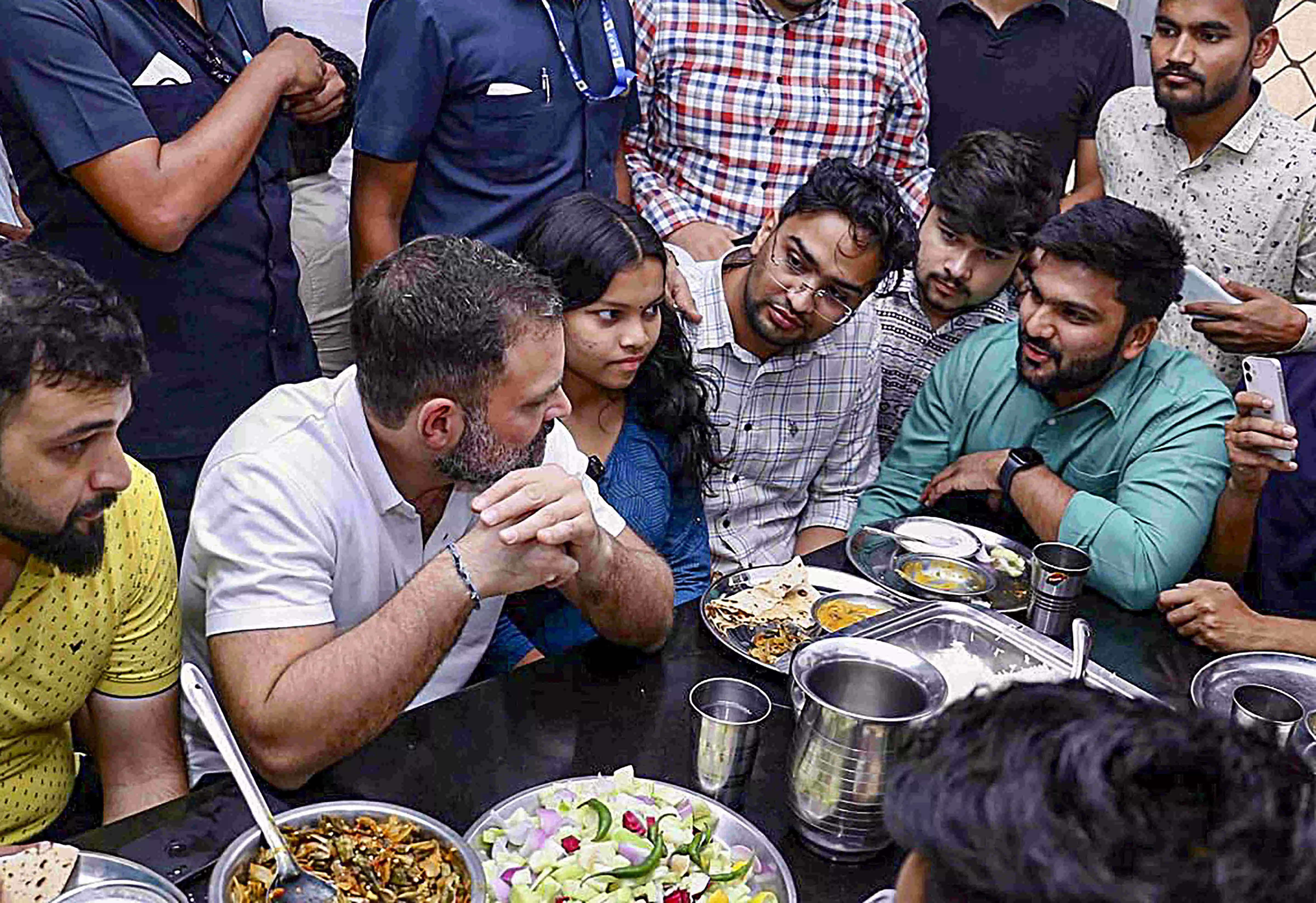 New Delhi: Congress students' wing members on Thursday protested outside the Delhi University's PG men's hostel, demanding withdrawal of a notice to Rahul Gandhi over his last week visit to the boarding facility.

Raising slogans, the National Students Union of India (NSUI) burnt an effigy of the hostel's provost, KP Singh, who had sent the notice to the Congress leader on Wednesday following his "sudden" visit.
The notice said that "such conduct from a leader of a national party who has Z-plus security is beyond dignity".
Gandhi had visited the Post-Graduate (PG) Men's Hostel on Friday, interacted with some students and had lunch with them.
The students' union warned that if its demand is not met, its members will take to the streets.
"When 'Mann Ki Baat' and other unwanted programmes are forced on students then is it not a matter of security and even (former prime minister) Atal Bihari Vajpayee was a frequent visitor to meet and eat with college students," NSUI president Kunal
Sherawat said.
The 'Mann Ki Baat' is Prime Minister Narendra Modi's monthly radio broadcast programme.
NSUI national secretary Lokesh Chugh said that "any outsider can visit the PG men's hostel to have lunch".
"Moreover, Rahul ji is an alumna of the university and he was called by the students of the hostel. If the university does not take its notice back, we will have to take to the roads as the university does not belong to BJP and its machinery,"
he said.
The provost had said Gandhi's "unexpected entry" into the premises along with three vehicles violated the prescribed rules of the hostel.
In the notice, the university official had mentioned rule 15.13 of the Handbook of Information and Rules of the Hostel that states: "No resident shall indulge in any activity in the Hostel premises other than academic and residents council activities."