Not getting appointment to meet L-G, BJP trying to stop power subsidy: Min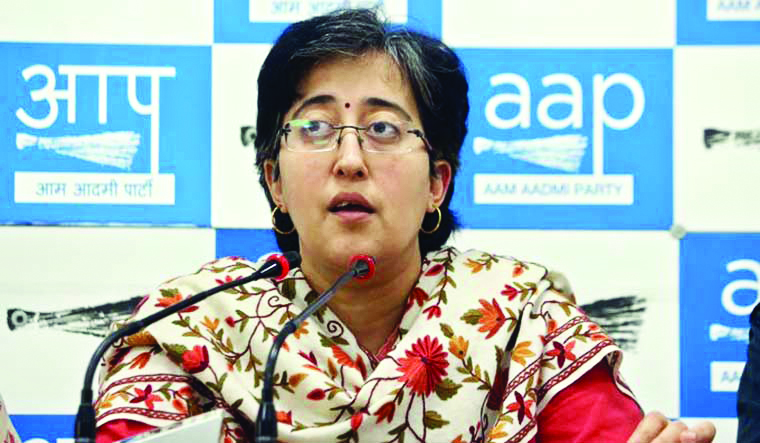 New Delhi: Delhi Power minister Atishi on Thursday claimed that she was not getting an appointment to discuss with the Lt Governor the issue of electricity subsidy which many people may not get since the file is yet to be returned to the city government.

The L-G office has, however, termed her claim "misleading and false" while asserting that her request for an appointment was under "active consideration".
Atishi had earlier alleged a "conspiracy" by L-G VK Saxena and the BJP to stop subsidy under the Arvind Kejriwal government's free electricity scheme.
In a letter to Saxena, she stated that it was "deeply distressing" that a minister of an elected government was not getting time from the Lt Governor.
Atishi claimed that there was an "emergency situation" in Delhi as lakhs of power consumers may not get their electricity subsidy since a file with the Cabinet decision on the issue has not been returned by the L-G office.
"I would like to request the Lt Governor to clear the file immediately so as not to cause distress to lakhs of households in NCT of Delhi," she wrote in the letter.
She expressed apprehension about the BJP "trying to stop" the electricity subsidy, adding, "Now it appears that is exactly what is going to happen".
Atishi claimed that she "repeatedly" sought time from the L-G office to meet Saxena on an "urgent" matter and
had asked for only five minutes of time.
"My office was informed after 3 pm that you are not available today. At 5.45 pm, I again sought time but my office was informed that the matter has been put up to you and I will be informed later," she claimed in the letter.
Reacting to her claim, the L-G office said, "Again misleading and false statements are being made by/on behalf of the power minister. A request has been received TODAY from her office at 12:26 pm and is under active consideration. L-G has NOT refused to meet her."
The AAP government in Delhi provides free electricity to consumers with 200 units of monthly consumption.
Those having 201 to 400 units of consumption per month get a 50 per cent subsidy capped at Rs 850.
Last year, Chief Minister Arvind Kejriwal announced that a power subsidy would be provided to only those consumers who apply for it. According to official figures, over 48 lakh among more than 58 lakh domestic consumers have applied for power subsidy.
The AAP government allocated Rs 3250 crore for power subsidy in its budget for 2023-24.