Noida: Decomposed body of middle-aged man recovered, efforts are being made to identify it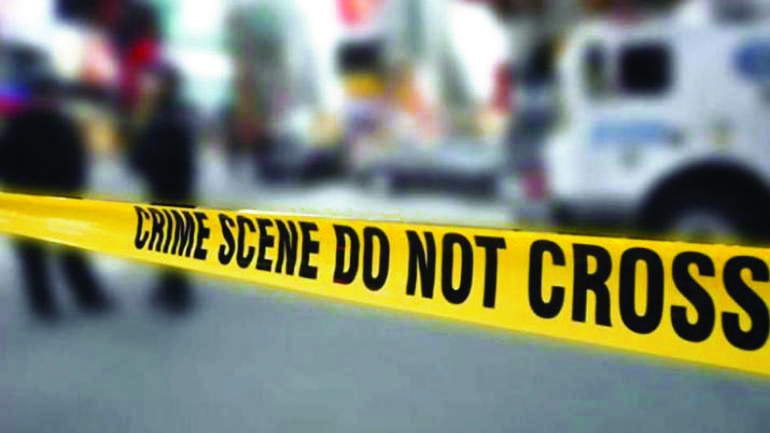 A partially decomposed body of a man, aged around 30 year, was found from a drain in Harola area of Noida on Wednesday morning. Cops said that the man had died around 4-5 days before but the body was noticed by a passerby early on Wednesday morning.
According to police, the information was conveyed around 9 am on the help emergency helpline number Dial 112 following which a team from the Phase 1 police station rushed to the spot.
"A police team reached the spot and pulled out the body which was lying in a drain. The body was decomposing and it seems that the man had died for more than past five days" said Dhruv Bhushan Dubey station house officer of phase 1 police station.
He further stated that the drain is located opposite to a liquor store and it is suspected that he was drunk and died after falling into it.
"Prima facie it appears that the man has died after falling into the drain as we didn't find any injury marks on the body. We made efforts to identify the body and had circulated photo to nearby police station of the district to confirm with missing person report. Locals are also being questioned to help identify the body which has been sent for the post-mortem. Later in the afternoon, the body was identified with the help of his relatives," Dubey stated.
The man has been identified as Sunil Rishi, aged around 30 and resident of Katihar district in Bihar. He was currently residing in Harola village located in sector 5 Noida and worked as a daily wages workers.
"We have not got any complaint in this regard while the body will be handed over to the family after legal proceedings," Dubey said.
Meanwhile, around 15 days before, chopped body parts of a middle aged woman were found from a drain outside the furniture factory located in Sector 8 near village Harola of Noida. Police are yet to make any breakthrough into the case.
"We are continuous touch with the Delhi police and we have sent the samples of the body parts for DNA testing in order to ascertain whether the body parts found in Delhi and sector 8 of Noida are of the same person or not. Teams are working in the case," Shakti Avasthy, Additional Deputy Commissioner of Police, Noida, said.