'No immunity': AAP cites Guj court setback to attack L-G Saxena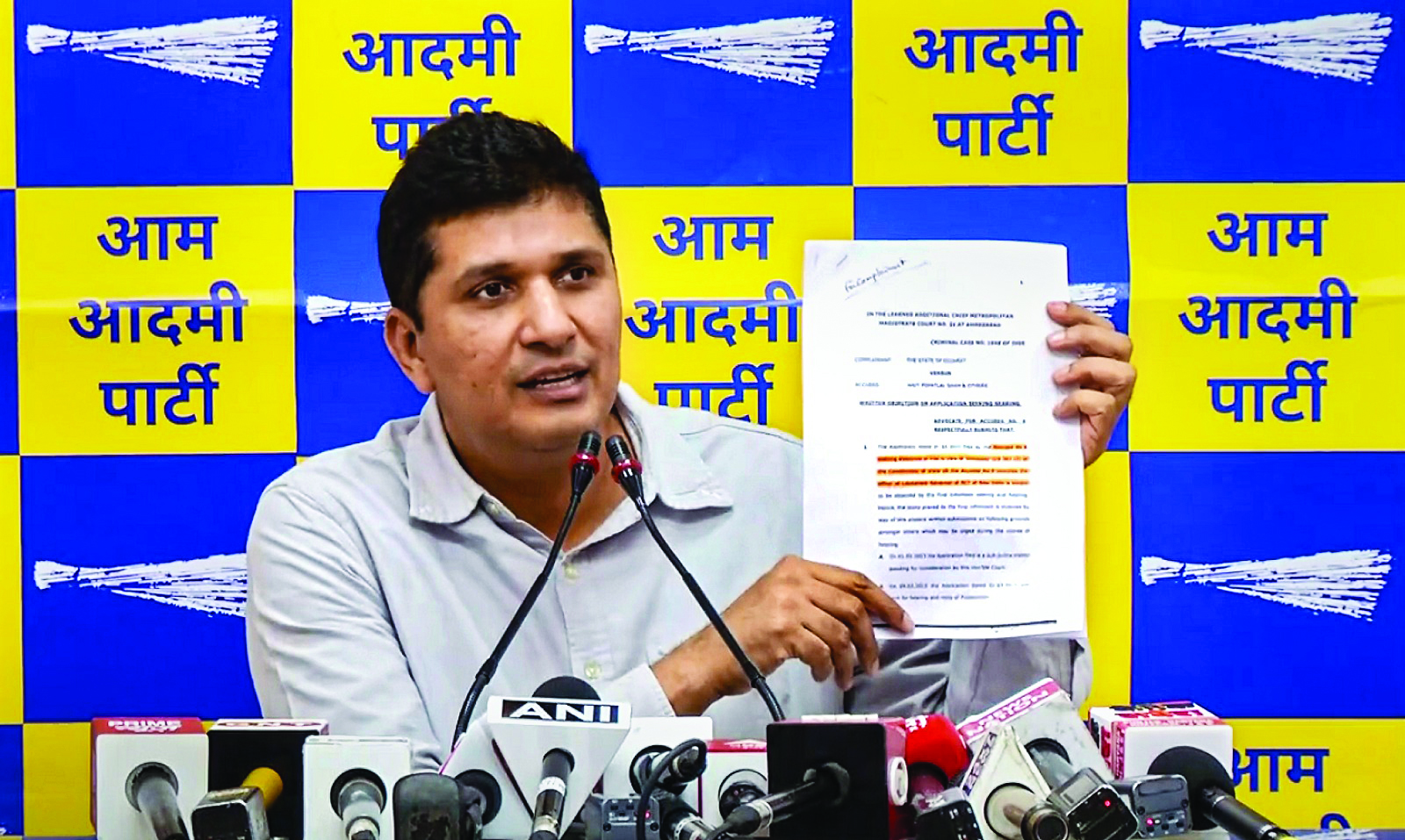 New Delhi: The AAP on Tuesday cited a Gujarat court decision refusing Delhi Lt Governor V K Saxena immunity from criminal trial in a 2002 case to claim that this shows even his accountability can be fixed.

Addressing a press conference, AAP chief spokesperson and cabinet minister Saurabh Bharadwaj said that Saxena, who is accused of assaulting activist Medha Patkar in 2002 at Sabarmati Ashram in Gujarat, had filed the application.
The senior leader said that Saxena's application had cited Article 361 (2) of the Constitution that says, "No criminal proceedings whatsoever shall be instituted or continued against the President, or the Governor of a State, in any court during his term of office."
He had submitted that governors are selected by the central government and are appointed by the President of India, while the L-G is selected and appointed by the President.
"L-G overturned the Constitution itself. His application in the court said that he is above the Governor and below the President. But the court has rejected his application that L-G does not get any immunity. Every day he issues orders to government departments to get work done that is not in his domain. This shows that even his accountability can be fixed," Bharadwaj said.
He claimed that the L-G writes letters to ministers over delays but he himself ensured that the trial in the case against him could not proceed.
"Today, the entire country knows about his past conduct. He was part of a group that barged inside the Sabarmati Ashram and assaulted a woman. We are just showing him the mirror that he is an accused and is trying to escape from trial," he alleged.
There was no immediate reaction from the L-G office.