New academic session begins at Delhi University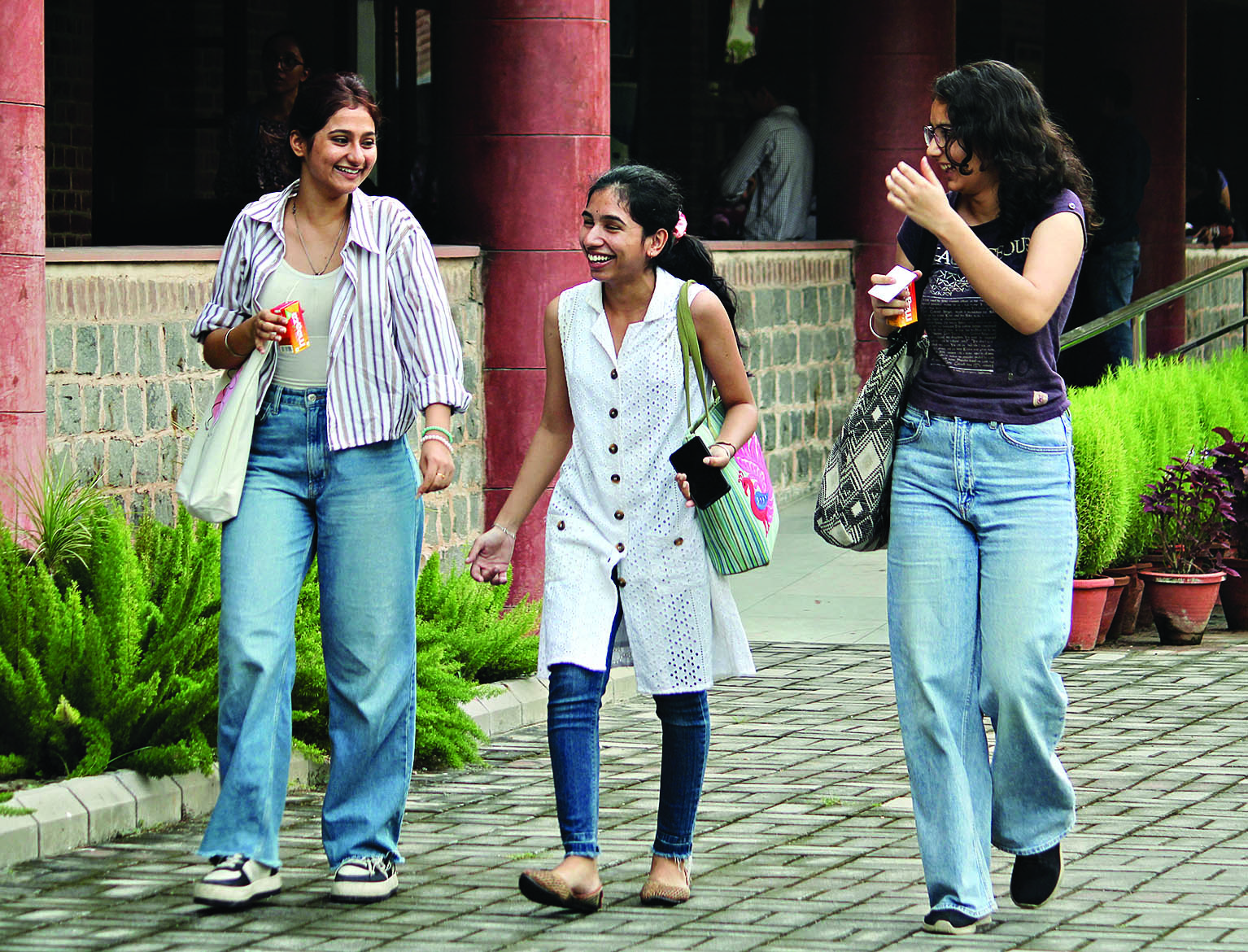 The new academic session for all undergraduate programmes at Delhi University began on Wednesday with the academic calendar of the varsity back on track after facing disruptions in the last three years due to the Covid pandemic.
Student outfits at the varsity have set up help desks around the campuses for freshers. National Students' Union of India (NSUI), the student wing of the Indian National Congress, has also set up booths to assist freshers regarding accommodation facilities.
The pandemic had disturbed the academic calendar which resulted in breaks of only a few days or no breaks across colleges. It also impacted the uniformity of semesters as classes were starting at different times.
Sanjana Kumari, a fresher who has opted for political science (hons) at Daulat Ram College, expressed excitement and enthusiasm for getting admission into a north campus college.
"It was my dream to get into the north campus, and I hold very high expectations from the college as I had read good reviews on it. This year's
CUET paper was tough in comparison to past year but I am glad that I could make it to my dream college," Sanjana said.
Sneha Rawat, a fresher who is pursuing B.Sc (hons) in Mathematics at Ramjas College said that she is looking forward to the extracurricular activities at the university and the exposure it provides.
This year, new courses are being introduced in the university, including three BTech programmes and a five-year LLB.
The DU has also given a choice to its students to opt for a three-year or four-year programmes. Students will be studying the modified syllabus based on Undergraduate Curriculum Framework 2022 implemented from the academic session 2022-23.
The university will also hold its first students' union election since 2020, officials said, adding that the poll is likely to be conducted in September or October.
Student political outfits also held rallies across the north campus and set up various help desks to begin their election campaign besides facilitating the newcomers. Aditi Birla, a fresher at Ramjas College said, "We were approached by NSUI, ABVP and SFI. We were given flyers and asked to vote for their parties in the coming elections. Student outfits holding rallies around the college was something that I witnessed for the first time."