NDMC discusses citizen-centric issues, infrastructure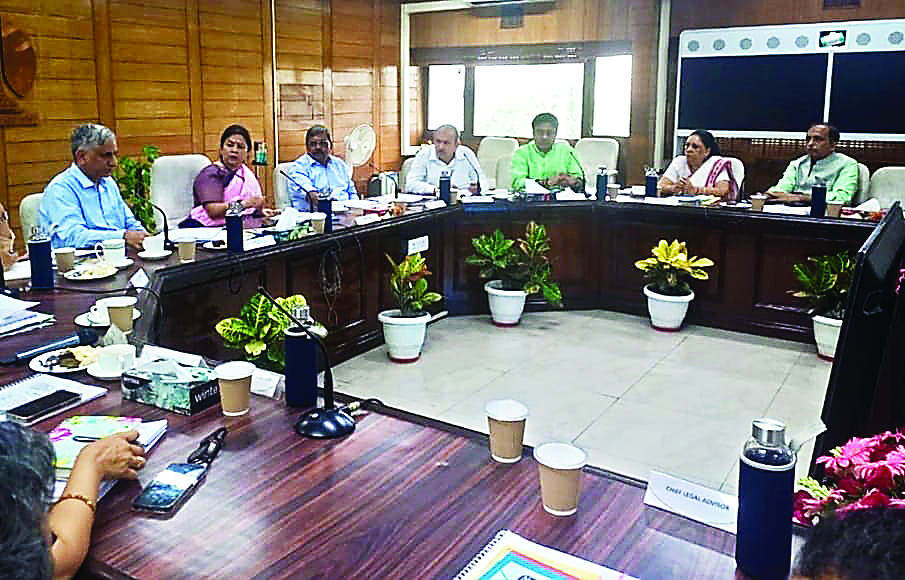 The New Delhi Municipal Council (NDMC) held a council session at the NDMC Convention Centre on Wednesday to discuss and approve citizen-centric issues, infrastructure, and employee welfare-related proposals.
Along with implementing the 7th Central Pay Commission, the NDMC will contract the National Institute of Fashion Training (NIFT) which will design the uniform code of NDMC school students and train them.
Other imminent institutions like Lalit Kala, Sangeet Kala Academy and others have been approached to work with the students to holistically "uplift their career" in education, sports and other activities.
Sports grounds of Navyug School, Lakshmi Bai Nagar Adarsh Vidyalay, Mandir Marg will be allotted for sports like Volleyball and Hockey, respectively, for NDMC students, and the Lodhi Road School will be constructed as the model School of India, said NDMC member Kuljeet Chahal.
Apart from matters of education, NDMC awarded L-1 agency, Krishna Builder with the conservation and restoration of main Gole Market building into a museum and redevelopment of surrounding areas, including the construction of a Service Block and subway at Rs 21.66 crore upon finalising the museum theme.
The Council members also discussed parking spaces, design details, curation based on the theme, comprehensive upliftment of neighbouring areas, and engagement of Museum Advisor for management.
They also approved RRs for the TGT in Computer Science post, requesting the department to immediately fill up vacant posts and obtain requisite approvals.
The session was presided over by Minister of State for External Affairs & Culture Meenakshi Lekhi, NDMC Chairman Amit Yadav, NDMC Vice-Chairperson Satish Upadhyay, Minister of Delhi Legislative Assembly and NDMC Member Virender Singh Kadian, Council members Kuljeet Singh Chahal, Vishakha Shailani, Girish Sachdeva and NDMC Secretary Ankita Chakravarty.