Must create ecosystem that nurtures young entrepreneurs: Atishi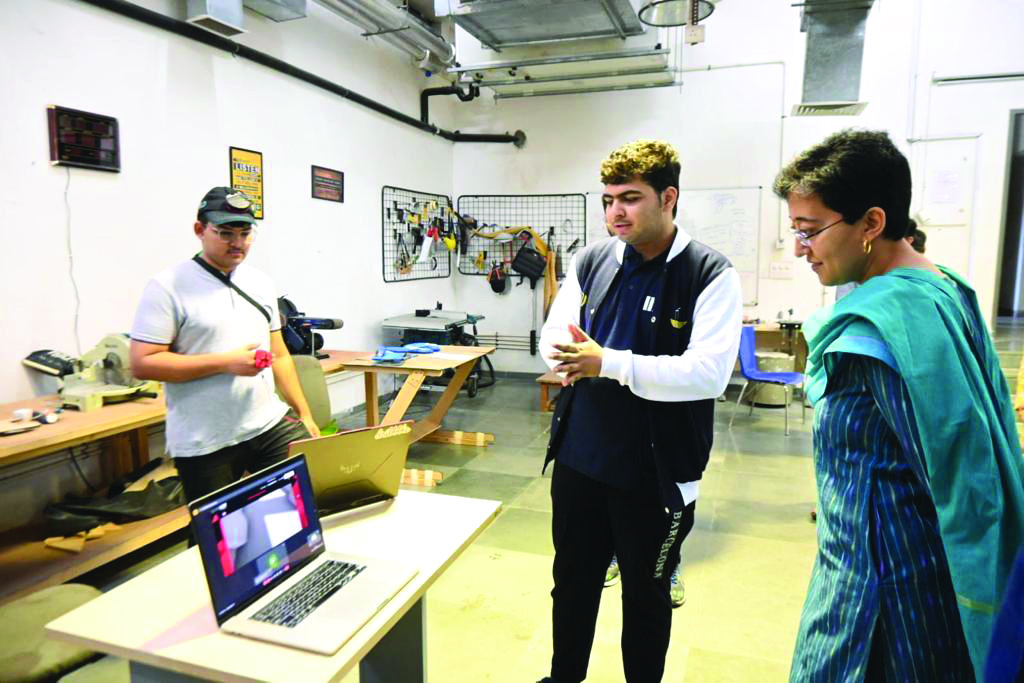 New Delhi: Delhi's Education Minister Atishi visited the Indraprastha Institute of Information Technology Delhi (IIIT) to interact with budding entrepreneurs at the institute's incubation centre.

The minister sought suggestions from young entrepreneurs to promote entrepreneurship in higher education institutions.
While interacting with the students the Minister said that entrepreneurship has become a critical skill that students must possess.
"We must create an ecosystem that nurtures young entrepreneurs and provides them with the necessary resources and support to turn their ideas into successful ventures," she said.
She further said that her government is committed to promoting entrepreneurship and innovation in higher education and that it believes that the development of an entrepreneurial mindset and ecosystem is essential for the country's economic growth and social development.
The incubation centre at IIIT Delhi is actively involved in developing an entrepreneurial mindset and environment that fosters the ideation, creation, and commercialization of ventures aligned with the centre's core theme.
The centre has been incubating various startups aiming to provide solutions to various social problems, and some of the startups have been featured on Shark Tank overall 64 unique startups have been initiated in IIIT Delhi's incubation centre.
While sharing their suggestions with the minister, students said that the support and guidance provided by the mentors and experts there have been invaluable in helping them navigate the challenges of entrepreneurship. Being part of the incubation centre has also given them access to a vibrant community of like-minded entrepreneurs.
It has provided them with opportunities to network, collaborate, and learn from others, which is crucial for startup growth. Students suggested that entrepreneurship education should be promoted on a larger scale in higher education institutions to promote the startup culture, and more such incubation centres should be established.