Monsoon session: Govt says ready to discuss Manipur situation in Parl
Parliamentary Affairs minister says govt ready to discuss all matters in Parl, including the 2-month-long violence in Manipur, that claimed more than 80 lives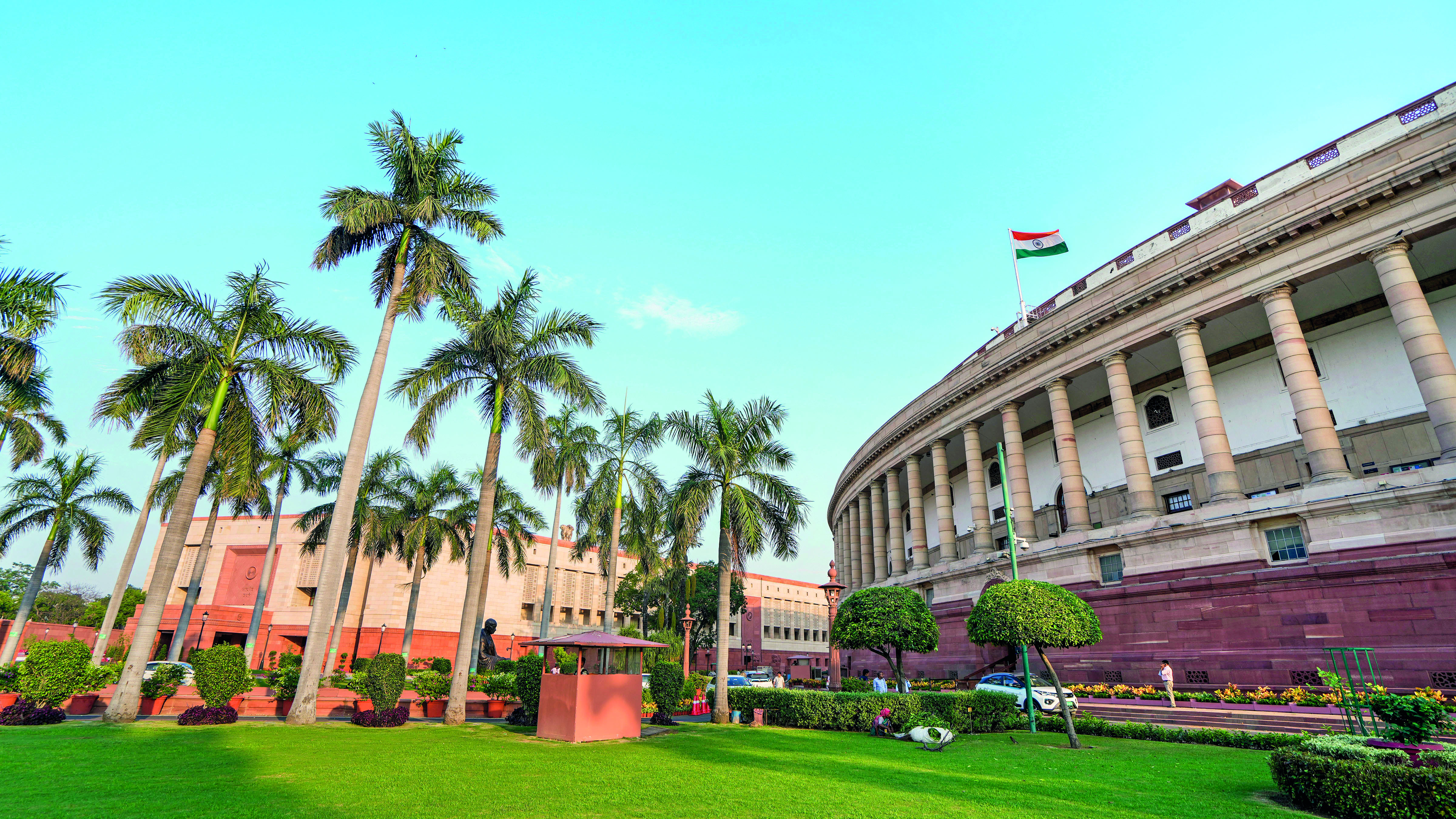 The Centre on Wednesday said it was ready for a discussion on the violence in Manipur during the monsoon session of Parliament — a subject the Opposition accuses it of dodging. At a meeting of the business advisory committee ahead of the monsoon session, Parliamentary Affairs minister Pralhad Joshi said the government was ready to discuss all matters in Parliament, including the two-month-long violence in Manipur, in which more than 80 people have died.
The minister said there are 32 legislative items for the session.
The Congress earlier said discussion on issues like price rise and Manipur is "non-negotiable". The party has been seeking a response from Prime Minister Narendra Modi since ethnic violence broke out in Manipur on May 3.
"We call ourselves the mother of democracy, what sort of mother of democracy we have when the prime minister is not speaking, when he is not even attending (Parliament), when issues of public concern are not allowed to be raised, when issues of public concern are not being allowed to be raised, when remarks are being expunged," Congress' Jairam Ramesh was quoted as saying by a national news agency.
The government, he added, must shun its "my way or the highway" approach and follow a middle path for smooth functioning of Parliament.
Last week, Congress leader Rahul Gandhi had slammed the Prime Minister when he was on a visit to France.
"Manipur burns. EU Parliament discusses India's internal matter. PM hasn't said a word on either! Meanwhile, Rafale gets him a ticket to the Bastille Day Parade," Gandhi had tweeted.
"We can go to the moon but are unable or unwilling to deal with the basic issues our people face at home. An Indian version of the Nelson essay may read, The Moon and Manipur," Ramesh had said at the time, citing the country's ambitious moon mission Chandrayaan.
Meanwhile, Congress's leader in Lok Sabha Adhir Ranjan Chowdhury, after participating in the all-party meeting ahead of the session, said: "I had participated in the Business Advisory Committee meeting and raised all the issues that need to be discussed. At the all-party also, I raised the issues...our demand is that there is the issue of Manipur which must be discussed."
He added: "Two months have passed but the prime minister (Narendra Modi) is silent. I would like to request that he has been silent for over two months but he
should at least make a statement in Parliament and allow us to hold a debate."
"We want to bring an adjournment motion (for discussion) tomorrow (Thursday) as the situation in Manipur is deteriorating," Chowdhury said.
He said other issues such as floods in various parts of the country, the railway tragedy in Odisha's Balasore, unemployment, price rise and federal structure being "attacked" should also be discussed.
"I also demanded that India-China border issue and the imbalance of trade should also be debated upon," Chowdhury said.