Min: You are always busy taking credit for Kejriwal's work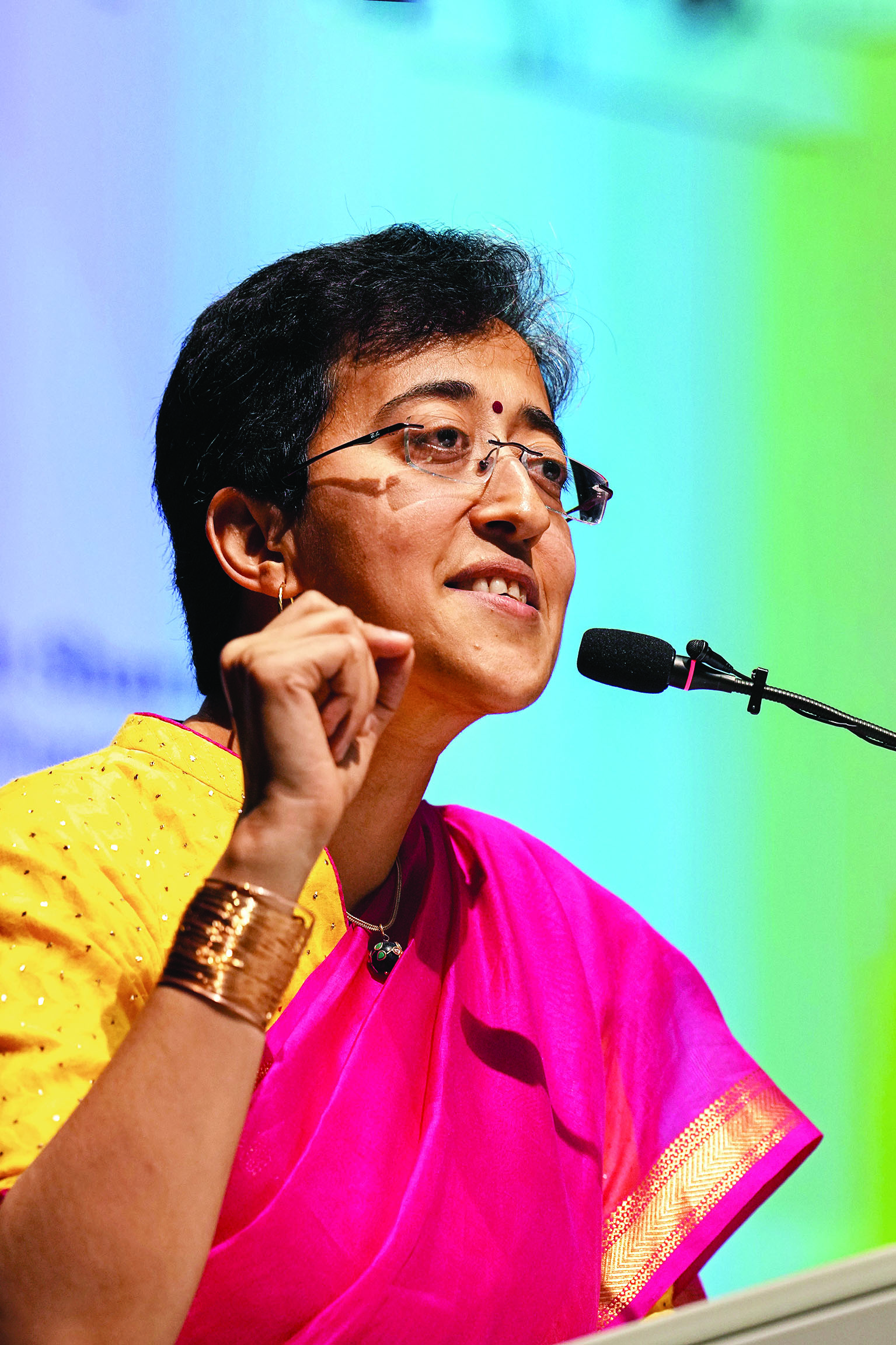 New Delhi: Delhi Education minister Atishi on Thursday alleged that Lieutenant Governor V K Saxena pressured the officials of Indraprastha university and her department to take charge of inauguration of the east Delhi campus of the varsity, threatening them with suspension.

Addressing a press conference Thursday, Atishi said the GGSIPU is a state university which was planned and constructed by the Delhi government.
"Why did you pressure officials of the university and education department officials to get the campus inaugurated by you? Isn't he aware that higher education is the responsibility of the Delhi government? Why does the Lt Governor want to take credit for all the work done by the Delhi government in the last eight years?" she asked.
Amid the row, the L-G Secretariat had on Wednesday said even Arvind Kejriwal knew that the Lt Governor was scheduled to inaugurate the campus.
"In fact, they were also aware that they were supposed to be present in the function as Guest of Honour and distinguished guest, as desired by the L-G and had also consented to it," the L-G's office said in the statement.
Atishi, in her turn, accused the Lt Governor of wanting to give the impression that the university was constructed by BJP.
"You wanted the picture of Prime Minister Narendra Modi to be placed on the stage during the inauguration event of the university. But what is the contribution you made in building this university? What is the contribution made by PM Modi in building this varsity?" she said.
Atishi said education is a transferred subject, while Saxena has been entrusted with the responsibility of public order, land, and police by the Constitution.
"The constitution has given responsibility for some things to the elected government. You are always busy taking credit for Kejriwal's work. A girl, Sakshi, gets brutally murdered in broad daylight, and a few months back, a woman got dragged on the streets of Delhi. Women cannot step out safely from their homes in the night. Please maintain the dignity of your post and take steps for the security of women," she said.