Min Atishi inspects newly constructed govt school in Libaspur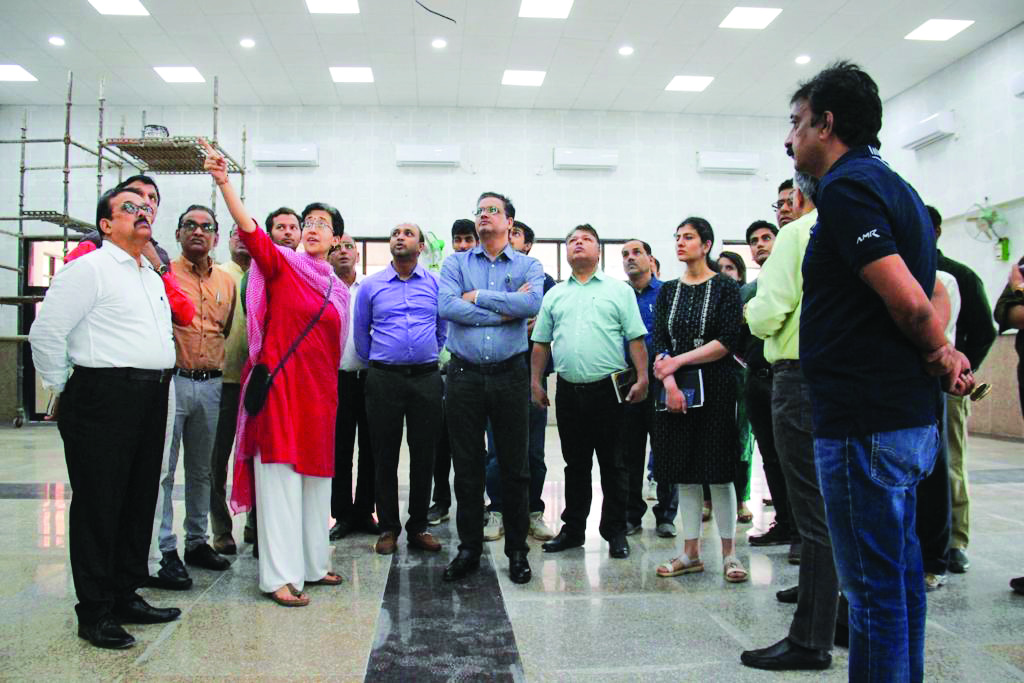 New Delhi: Continuing her inspections of newly built Delhi government schools across the Capital, Education minister Atishi inspected another government school in Libaspur village of Badli on Monday.

During her visit Atishi commented, "This newly constructed school of the Delhi Government in Libaspur village of Badli is like a building of an MNC. This magnificent state-of-the-art school is the result of the Government's priority and dedication towards education. Before the Kejriwal Government came into power in 2015, the government schools in Delhi were in a dilapidated condition, with broken walls and dark rooms, which resulted in the loss of children's future prospects. However, Chief Minister Arvind Kejriwal made education a priority, and as a result, magnificent government schools are being constructed in Delhi's villages. These schools will provide world-class education to children from all sections of society, regardless of their economic background."
Atishi further added that it is the vision of Arvind Kejriwal to transform the country through education.
She said that this vision would be fulfilled only when a child from an underprivileged background gets the same facilities as their counterparts from an economically affluent background.
As per a government statement, the school is equipped with 127 classrooms, 8 labs, 2 libraries, MP Hall with a capacity of 250 children, etc. Along with this, there is also a plan to build an indoor sports complex in this school in the future. The Education Minister directed the PWD officials to complete the finishing work as soon as possible so that the classes can start from this session in this temple of education.