Min Atishi conducts surprise inspection of MCD school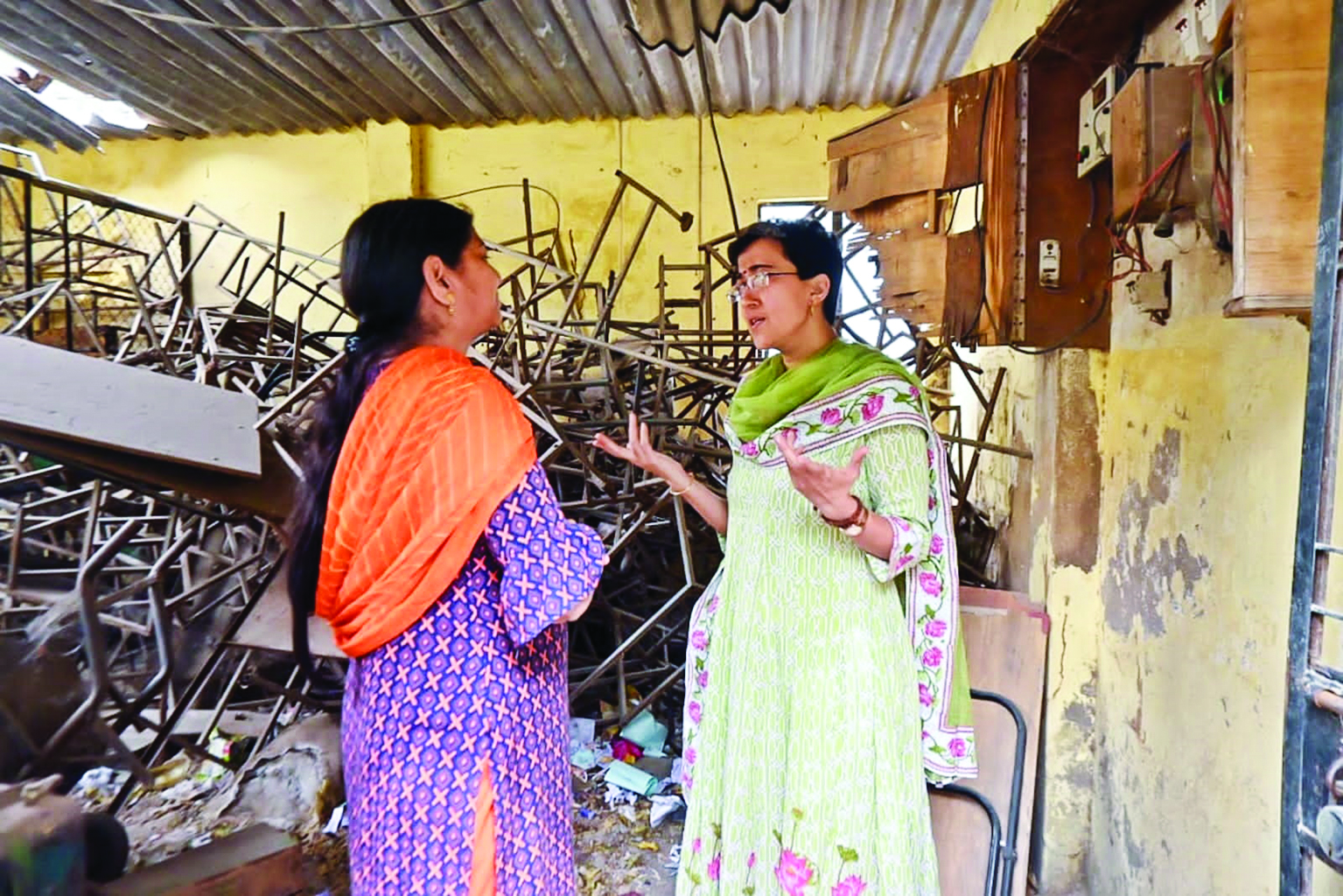 New Delhi: The Education minister Atishi conducted a surprise inspection of an MCD school at Lal Kuan in Pul Prahladpur and found the school in a dilapidated condition.

When the minister visited the school on Friday she found it surrounded by heaps of garbage and saw that there were no benches in the classrooms, and students were forced to sit on broken floors. The toilets were either broken or in very bad condition, and no drinking water was available. Additionally, there was an encroachment on a major area of the school.
Atishi informed the principal that strict action would be taken against her if the condition of the school is not fixed as soon as possible.
She said, "The poor state of cleanliness in the school reflects the insensitive behaviour of the school administration toward the future of the children studying here, and such carelessness regarding education cannot be tolerated," she said. She gave the principal and education officer an ultimatum to run the school responsibly, or strict action would be taken against them.
The government in a statement said that the school was found in such a worrisome state despite permission to construct a new school building which has not been completed for years. As a result, students are forced to sit on the floor and attend classes under a tin shed. The storeroom has been converted into a junkyard, and its roof can collapse anytime, the statement added.
The minister observed that the floor of the school run in the tin shed had been damaged. The wall adjoining the playground was also broken, and there was illegal encroachment on a part of the ground.
"It is the duty of the principal to ensure that all children receive a quality education in a clean and safe environment in the school. However, looking at the condition of the school, it is clear that the school administration is insensitive to the future of the children studying here," Atishi added.