Min Atishi accuses CS of refusing to follow her orders for coordination to hold NCCSA meets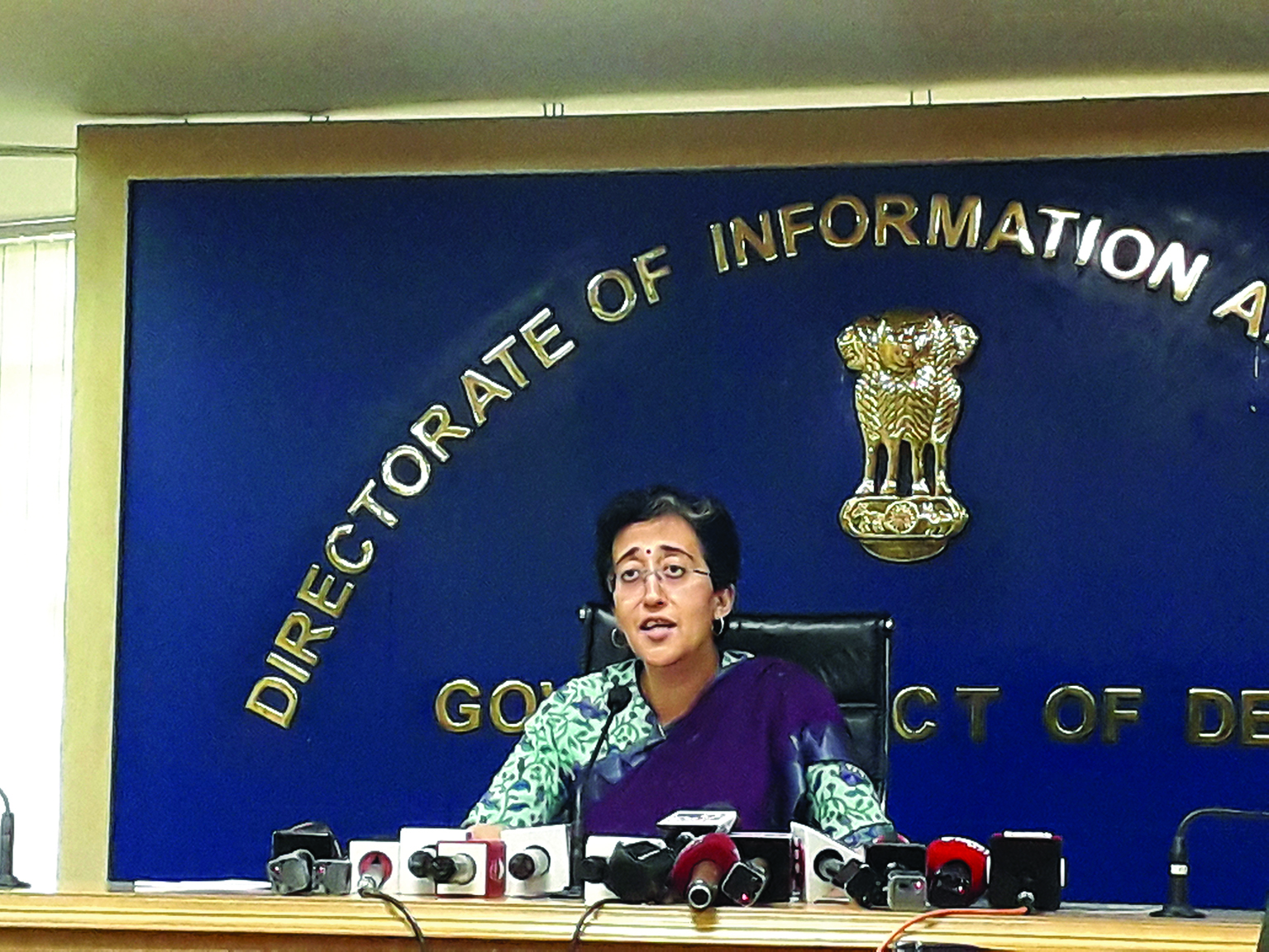 New Delhi: In a fresh round of tussle between the AAP dispensation in Delhi and the bureaucracy, Services Minister Atishi alleged that the chief secretary has refused to follow her orders for a coordination mechanism to hold meetings of the newly formed National Capital Civil Services Authority (NCCSA).

Reacting to the minister's claim, Chief Secretary Naresh Kumar said such public statements are being made as attempt to indicate authority by her in areas of services matters and vigilance matters, wherein she does not have any executive powers.
"Atishi is neither a member of the NCCSA nor any role has been assigned to her in the GNCTD Act 1991 regarding NCCSA," the chief secretary said.
Atishi claimed that she had issued an order on August 16 for establishing coordination among different departments of the Delhi government and the NCCSA which the chief secretary has refused to accept.
"In his 10-page letter on August 21, the chief secretary refused to follow this order," she said in a press conference.
The NCCSA headed by the Delhi chief minister was formed through a Centre's ordinance in May this year and handles services matters including transfer and postings of officers in the government.
"If coordination mechanism for holding meetings is not acceptable to the bureaucracy, how will the NCCSA function?" Atishi asked.
She said the Arvind Kejriwal government, despite knowing that the NCCSA was "illegal and unconstitutional" and challenging its formation in the court, had decided to establish coordination mechanism so that works related to Delhi people do not stop.
"If officers refuse to follow orders of the ministers, works for Delhi people will be hampered and delayed," she said.
Atishi said that the Government of National Capital Territory of Delhi (GNCTD) Act-2023 says that the officers of the Delhi government may refuse to follow orders of the ministers.
"It says that the power for taking decisions will rest with an unelected L-G (lieutenant governor) and bureaucracy and not with the elected government and its ministers. Section 45 of the Act says if an officer so wants can deny following order of a minister," she claimed.
She questioned if Delhi was going to be governed by the bureaucrats now? It's just the beginning, she said and apprehended that the officers in coming days may refuse to execute plans of the elected government to open new schools and provide free medicines and electricity. This will shatter democracy and finish transparency since the elected government is accountable to the people.
Atishi had earlier said that there were "several roadblocks" due to which meetings of the NCCSA were hampered.