MCD to come up with plan to make Delhi free of stray animals: Mayor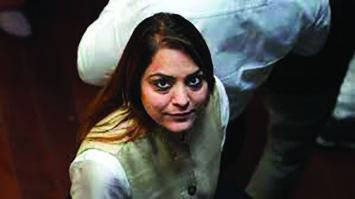 New Delhi: The Municipal Corporation of Delhi (MCD) will prepare a plan to make Delhi's streets free of stray animals and shelters will be constructed to accommodate them, Mayor Shelly Oberoi said on Monday.

A meeting in this regard will be held with NGOs involved in catching stray animals, she said.
Oberoi also flagged off four state-of-the-art cattle catcher vehicles and 12 pruning machines, the MCD said in a statement.
"We are providing relief to people from the problem of stray animals. We are also ensuring that stray animals do not face any difficulties. We will have another meeting with the NGOs involved in capturing stray animals. In this meeting, we will prepare a plan to make Delhi's streets free of stray animals," Oberoi said.
Arrangements are being made to build shelters for stray animals, she said.
"I have written a letter to Cabinet Minister Shri Gopal Rai in the Delhi government regarding this matter," she added.
To address the challenges posed by stray animals in Delhi, four cattle catcher vehicles were also flagged off by the mayor.
These will allow authorities to promptly address any complaints regarding stray animals, according to the statement.
MCD officials said the objective of these vehicles, which will run on CNG, is not only to ensure the safety of those capturing the animals but also to put an end to any form of cruelty towards them.
Additionally, the problem of tree pruning will also be solved, the statement said.
Every zone has been equipped with a mounted pruning machine to ensure resolution of issues related to pruning of trees in wards. This will allow timely pruning of trees before the monsoon arrives, Oberoi said.
"Under the visionary leadership of Chief Minister Arvind Kejriwal, work is being carried out in the MCD area. Tree pruning was becoming a major issue in the MCD region. However, now each zone has been provided with a pruning machine. There will be no difficulties regarding tree pruning anymore," she said.
These tree pruning machines are highly advanced. They are equipped with telescopic boom systems and capable of reaching tall trees and branches, the MCD officials said.