MCD on top of their G20 preparations, assures Mayor Shelly Oberoi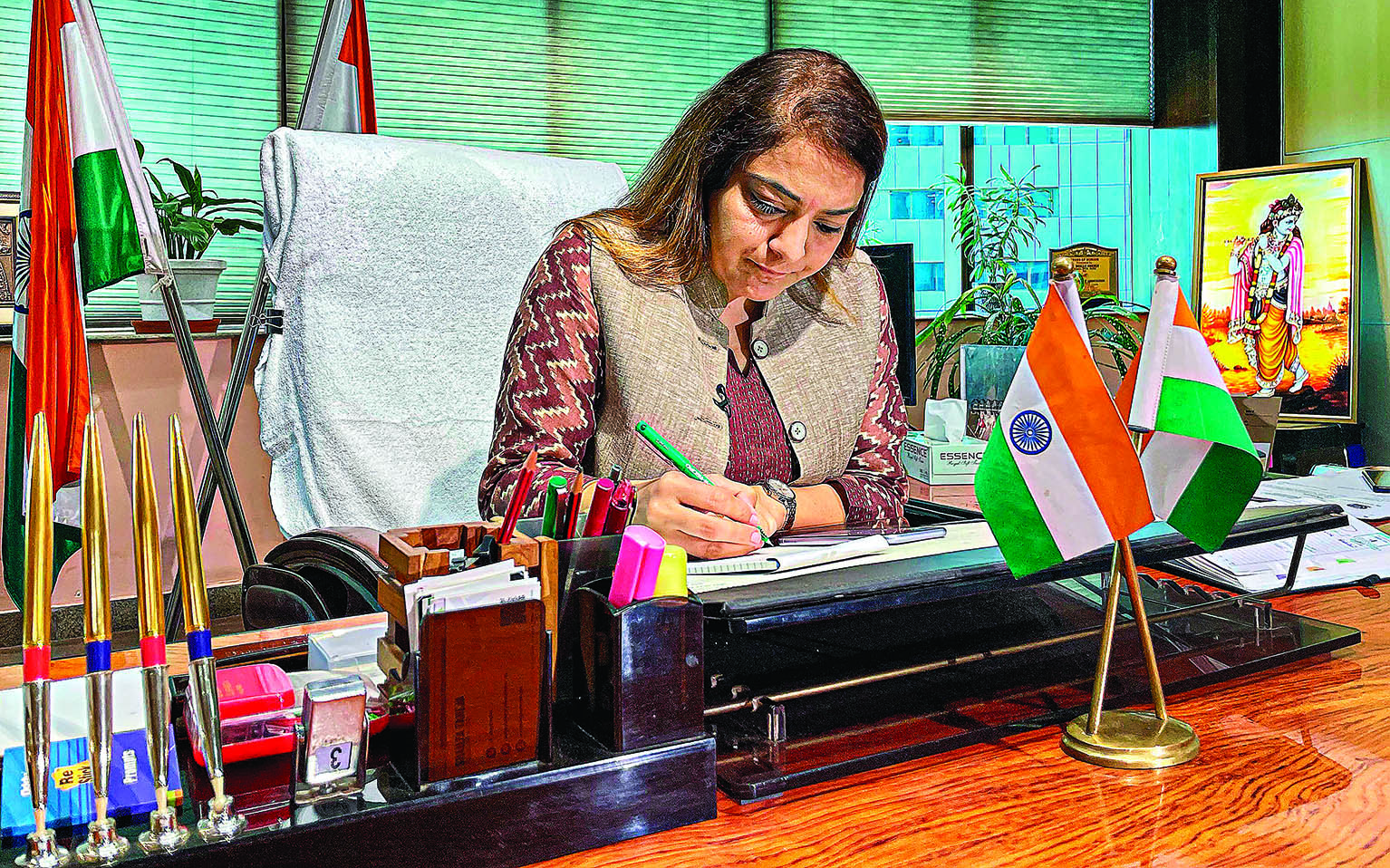 New Delhi: The Mayor of Delhi, Shelly Oberoi, said that the Municipal Corporation of Delhi (MCD) has deployed 12,000 sanitation workers and mechanical road sweepers ahead of the G20 Summit.

In an interview with the Millennium Post, the Mayor said that as part of its preparations for the upcoming G20 Summit, scheduled for September 9 and 10, the primary focus was cleanliness in areas under its jurisdiction.
Six zones that will be visited by delegates and Heads of State like Central Zone, City Sp, Karol Bagh, the South Zone and others, have seen an intensified effort like jetting machines, anti-smoke machines, sprinklers for cleaning roads and pavements and anti-larval measures to prevent vector-borne diseases, mentioned the Mayor.
There will be 2,500 karamcharis working at Pragati Maidan, the main Summit venue.
Six teams will be deployed, 250 sanitation workers working in morning and evening shifts.
"Other than cleaning, we have also focused on beautification like the waste to art sculptures you would have seen. The Horticulture Department has done their best with amplifying the greenery, cleaning up dry leaves, and overall maintenance," she said.
The Mayor added that these efforts would not be limited to only G20, and the city will see cleanliness and beautification through MCD jurisdiction.
When asked about who deserves the credit for the G20 preparations, the Mayor refrained from the 'race for credit' and not politicise such an event of international importance, claiming that all the agencies of Delhi, including MCD, Public Works Department (PWD), New Delhi Municipal Council (NDMC) and others have worked together tirelessly to make the Summit a success.
In response to allegations about MCD clearing stray dogs from the streets due to G20, Oberoi
said that she had withdrawn the order, declaring no animals should be harmed.
Still, if any officials from the Corporation have been involved in this, she will set up an inquiry and take necessary actions against them.
Agreeing to Minister Atishi's statement that neither she nor the Mayor had been invited for inspection of the areas under their departments, she said that she has also not received an official invite in regards to the Summit, claiming that even though "LG is the administrator of MCD, he must have political reasons for his decisions."
Apart from discussing the Summit, Oberoi also clarified on the Dengue Report, which has not been made public for the past three weeks, that dengue cases have been under control even in the face of the massive flooding in the city.