MCD begins project to bring 'dinosaurs' to Delhi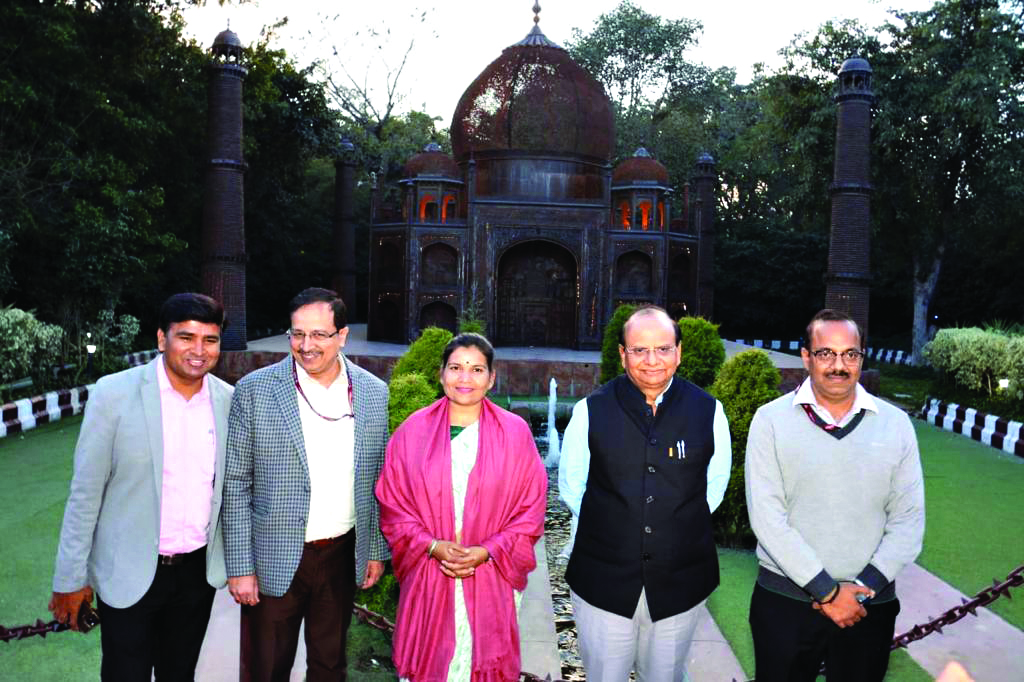 Delhi will soon get a theme park featuring dinosaur sculptures made of nearly 250 tonnes of scrap. Lt Governor VK Saxena on Wednesday laid the foundation stone for the second phase of the Waste-to-Wonder Park at Sarai Kale Khan, officials said, adding that the dinosaur park would be constructed at a cost of Rs 13.72 crore. "Under the dinosaur theme park project, 15 movable and standing dinosaur structures will be constructed from approximately 250 tonnes of scrap material," a senior official said.
Union Minister Rajnath Singh had inaugurated the Waste to Wonder Park in Rajiv Gandhi Smriti Van near Sarai Kale Khan in February 2019. The second phase will be developed on a 3.5-acre land at the Waste-to-Wonder Park, the MCD said in a statement.
"Movable structures of dinosaurs like Coelophysis, Brontosaurus, Velociraptor, Tsintausaurus, Deinosuchus, Deinonychus, Rajasaurus, Prenocepahale, Ankylosaurus, Triceratops, Amargasaurus, Spinosaure, Tyrannosaure, Diplodocus and Stegosaurus will be installed," the MCD said.
The park will be illuminated with ornamental lighting and have an aesthetic sound facility.
The landscaping will be done by planting trees, shrubs, grass and ornamental plants. It will have sitting facilities, connecting walkways to all sculptures, garden huts and a food court area for visitors, the
officials said.
The Waste-to-Wonder Park, built at a cost of Rs 7.5 crore, features a 60-ft Eiffel Tower, a 20-ft Taj Mahal and replicas of five other wonders of the world, built using 150 tonnes of industrial and other waste. Saxena also flagged off four tree-pruning hydraulic lift machines. These machines will be help prune big trees. With the help of hydraulic buckets fitted on these machines, the workers will be able to prune the trees in a safe and easy way, the MCD said.