Mayor: MCD working on various solutions to tackle climate change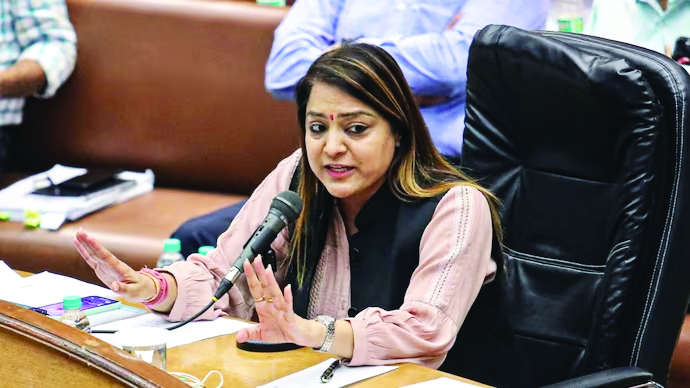 New Delhi: The Municipal Corporation of Delhi is working on various solutions to tackle climate change such as waste-to-energy and CNG plants, and waste recycling management, Mayor Shelly Oberoi said on Friday.

She was speaking at the 'Urban 20 Mayoral Summit' in Ahmedabad, in which 500 delegates, including over 80 mayors and their deputies from India and foreign cities, are participating.
The U20 is an engagement group under India's G20 presidency. It is a city diplomacy initiative, comprising cities from G20 countries, emphasising the role of cities in taking forward the global agenda for sustainable development through collaboration among cities.
"She highlighted the successes of the AAP-led MCD in the short span of six months while also drawing attention to actionable ways in which she and the entire MCD are redressing public grievances and improving amenities in the national capital," the Mayor's office said in a statement.
During the meeting, Oberoi underscored the work being done by the MCD in collaboration with the Delhi government to improve primary education and healthcare infrastructure in the city. "The mayor also called attention to the endeavours by the MCD to beautify Delhi, with a special focus on its parks and gardens. She went on to address global issues such as climate change and water conservation to local issues such as youth participation and slum management," the statement read.
Oberoi also brought to the fore the problem of waste management, which the MCD has been tackling on a war footing under her leadership, it read.
Talking about climate change, the mayor shared her views on responsibility and how the MCD is adopting local solutions to tackle it.
"The common issue we are facing is with waste management. We are working on pollution but struggling with landfills. We are committed to the fight against climate change but we must recognise that it is we who are ultimately responsible for this," she said. "Climate change is basically driven by greenhouse gases, and it is us humans and our unsustainable behaviour that is responsible for it," the mayor said.