Mayor inspects Mata Gujri Hosp and meets A&C dept officials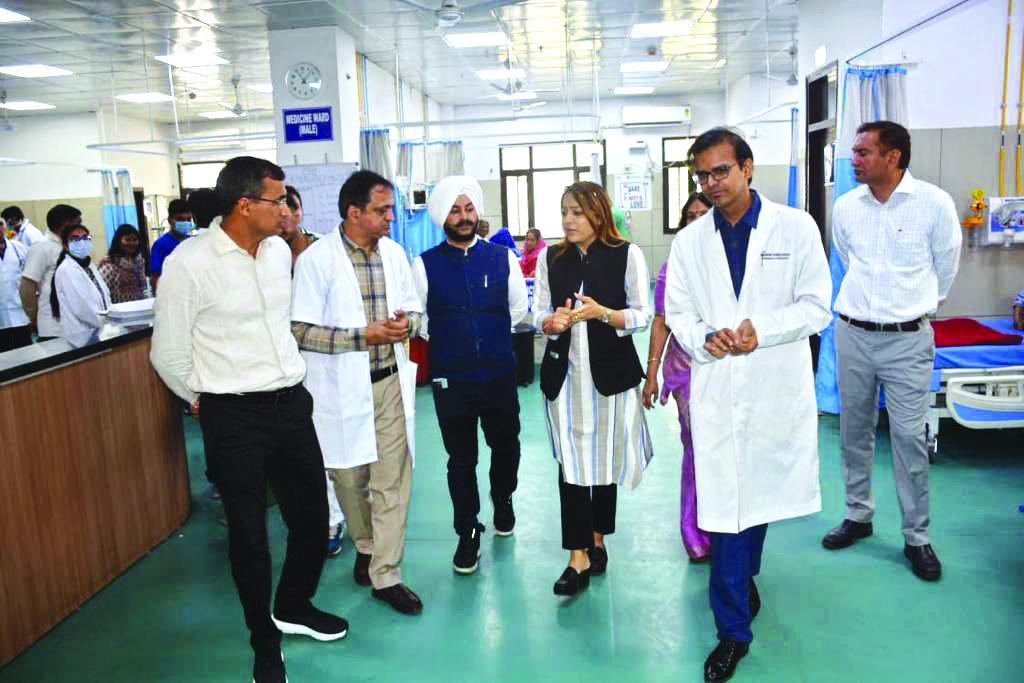 New Delhi: After taking charge of the Municipal Corporation of Delhi, Mayor Dr Shelly Oberoi inspected the Mata Gujri Hospital, Tilak Nagar in West Zone and chaired a meeting with the Assessment and Collection department of the corporation on Tuesday. She took stock of the medical facilities and services being provided by the hospital, along with MLA Tilak Nagar Jarnail Singh. During the meeting, senior officials apprised the Mayor about the status of revenue collection, tax policies and challenges faced by the department over the years.

Oberoi interacted with the patients and sought their feedback on the facilities available in the hospital. She visited several wards including Dialysis Centre, Laboratory, PICU Ward, Maternity & Infant care Unit, Step Down Nursery, Gynae OPD and Operation Theatre.
She asked the patients and their attendants if they are able to avail the services properly and took feedback on the treatment. She said that the hospital administration and doctors have had to take the initiative to scale up the infrastructure on their own with the help of CSR funds. "Given that this hospital had minimal support from previous governments, what the hospital staff has done through only CSR funds is appreciable," she stated.
During her meeting with the A&C department, she was apprised of the several initiatives and schemes that are ongoing, such as the Amnesty Scheme and Samriddhi Scheme. She was also briefed about the citizen-centric measures undertaken by the department to facilitate smooth property tax collection through its online portal. She noted that there is a lack of awareness about MCD's property tax schemes. "We will make this system simpler and more accessible for every citizen," she said.
She also asked for a detailed plan to bring about a more effective mechanism in close consultation with RWAs, citizen groups to enable citizens to pay property tax hassle free and remove any ambiguity present in the tax filing procedure. The Mayor stated that the new MCD government will bring forth new initiatives that will ensure a transparent and effective property tax collection in the city.