Maruti ties up with govt for automated driving test tracks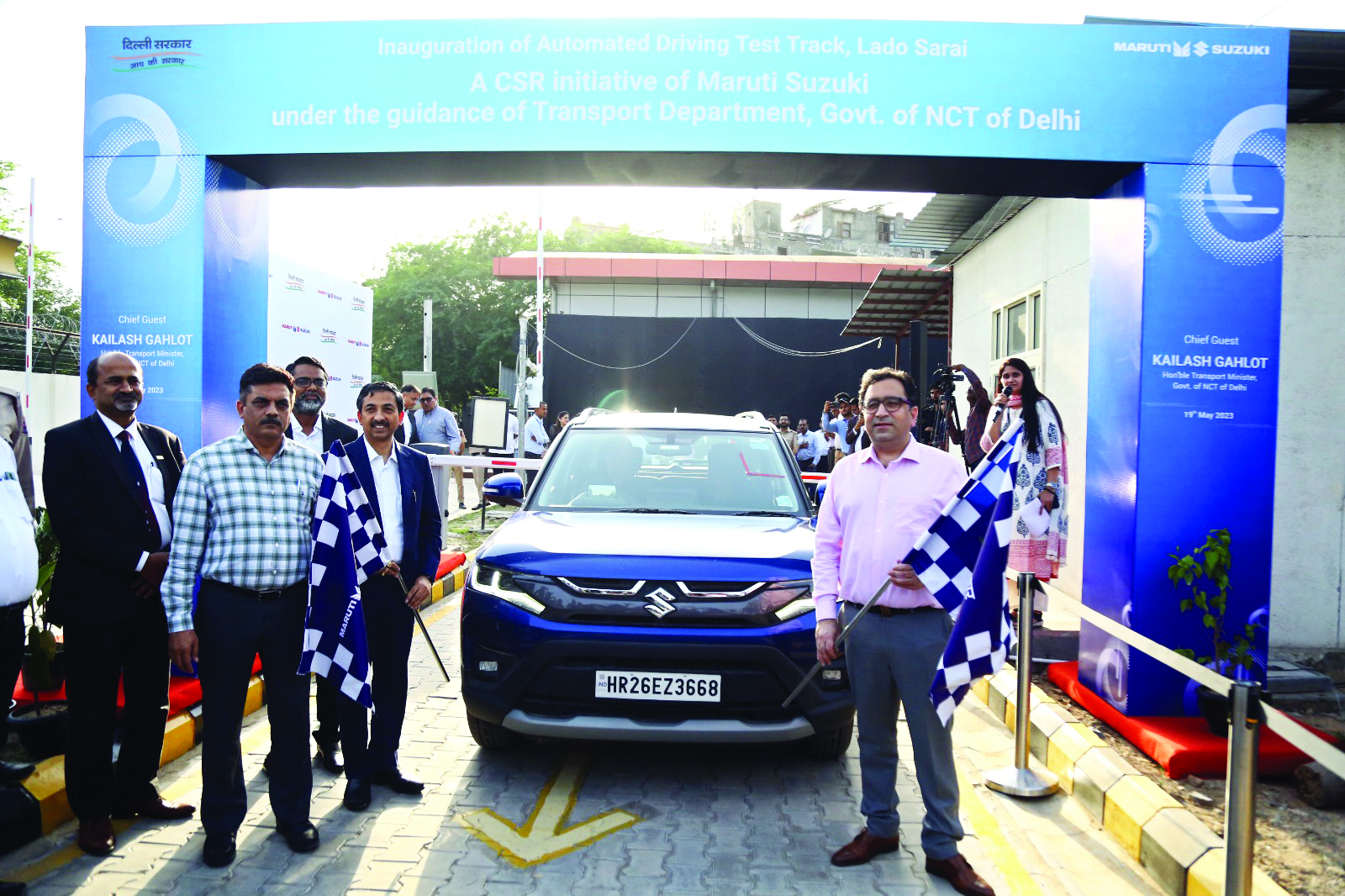 New Delhi: The CSR division of Maruti Suzuki collaborated with the Transport department and inaugurated Delhi's 16 automated driving test tracks (ADTT).

The inauguration ceremony took place at the newly developed ADTT located at Lado Sarai. With the latest inauguration driving tests and all the Driving Test centres in Delhi will now be fully automated now.
Transport Minister Kailash Gahlot stated that at times it is often said that to get a Driving license in Delhi, one really needs to be skilled in driving.
Delhi has gone faceless in 2021 for all of its services barring actual driving tests and fitness of vehicles.
"I would like to congratulate the CSR division of Maruti Suzuki for its collaboration with the Transport department in constructing and maintaining these scientifically designed Driving test tracks. Delhi is committed to revolutionising complete transportation along with the usage of technology to have more efficient systems all around," Ghalot said.
The first Automated Driving Test Track in Delhi was established in March 2019 and with the addition of the 16th ADTT, Delhi now boasts a total of 13 ADTTs and three Integrated Driving Test Tracks (IDTRs) strategically located across the city. Daily tests at the ADTT (Automated Driving Test Track) in Delhi are 150 to 170 per day, specifically at facilities that operate during the day only.
However, at test centres that provide both day and night facilities, the number of tests conducted increases to 180 to 210 on a daily basis. The ADTT offers night driving test facilities at three locations — Mayur Vihar, Shakur Basti, and Vishwas Nagar. Delhi will have an additional eight ADTTs located within the institutes and by June 2023, six of the new facilities will be ready for operation.
The institute involves initiatives by ITI Jail Road, ITI Shahdara, ITI Pusa, ITI Jaffarpur, ITI Mayur Vihar, and ITI Narela. The six ADTTs are scheduled to be fully operational by the end of June 2023.