Man killed in house fire in Tilak Nagar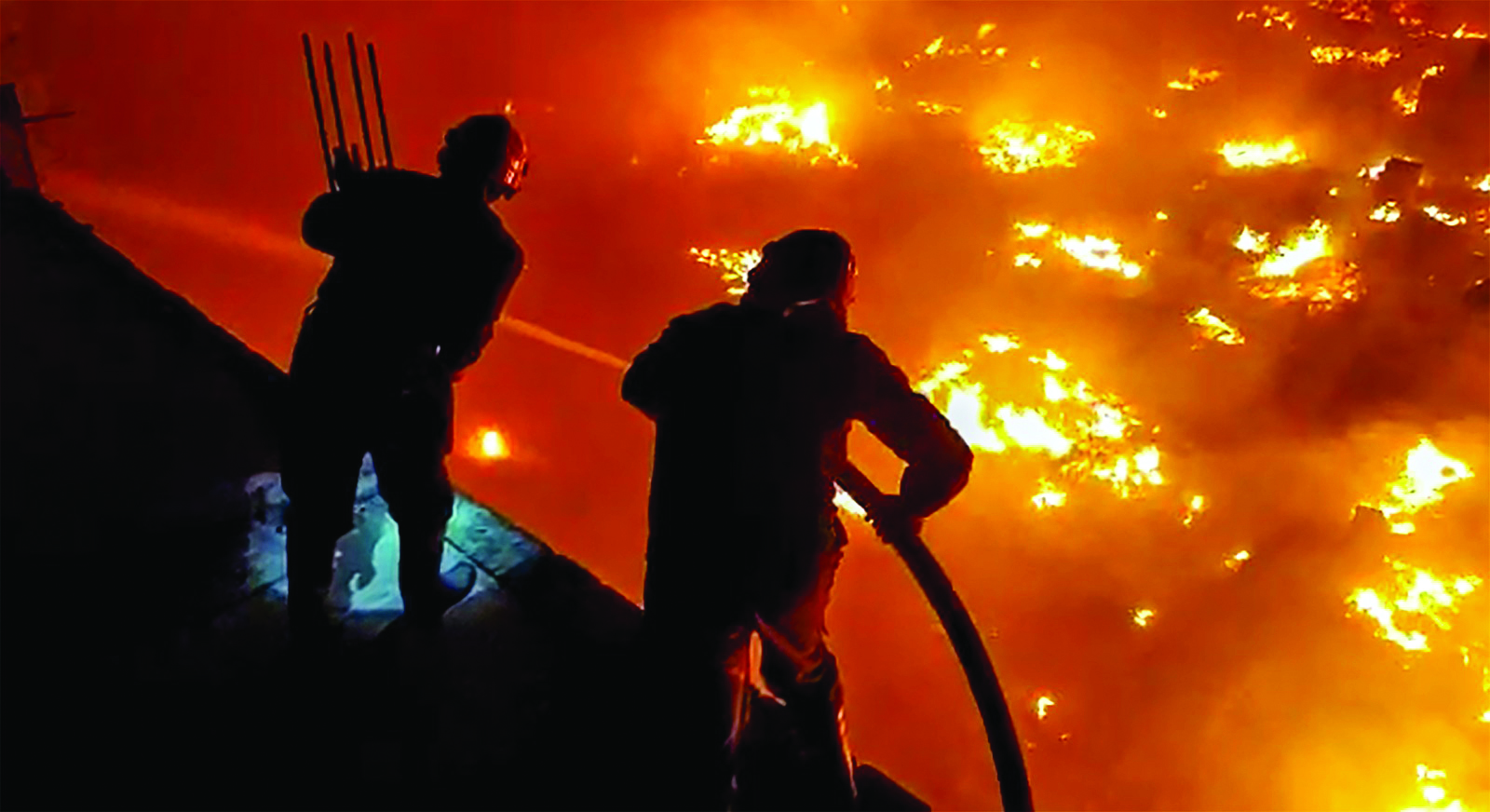 New Delhi: A 32-year-old man died after a fire broke out in his flat on the fourth floor of a building in West Delhi's Tilak Nagar area, police said on Sunday.

The incident was reported to police around 11:17 pm on Saturday by his neighbours and a team was sent to the spot, they said.
Pramod Kumar was alone in the flat, police said and added that during investigation, it was learnt that his wife Manpreet Kaur had gone to her mother's house along with their child on his request.
"People were living only on the ground floor and the fourth floor of the building. Kumar lived with his wife and baby. He was present at his flat at the time of the incident while his wife and son had gone to his mother-in-law's house, which was 15 minutes away, on Kumar's request," a senior police
officer said.
Kaur rushed back on getting information about the fire, police said and added that hoping to save her husband, she ran up to the fourth floor.
Sub-Inspector Mukesh and Head Constable Desh Raj brought her to safety, the officer said.
Fire-fighters doused the fire and a probe is underway to ascertain its cause, police said and added that the flat was registered in the name of Kaur's
mother.