Lone wolf used dirt cheap tools to steal jewellery worth Rs 25 crore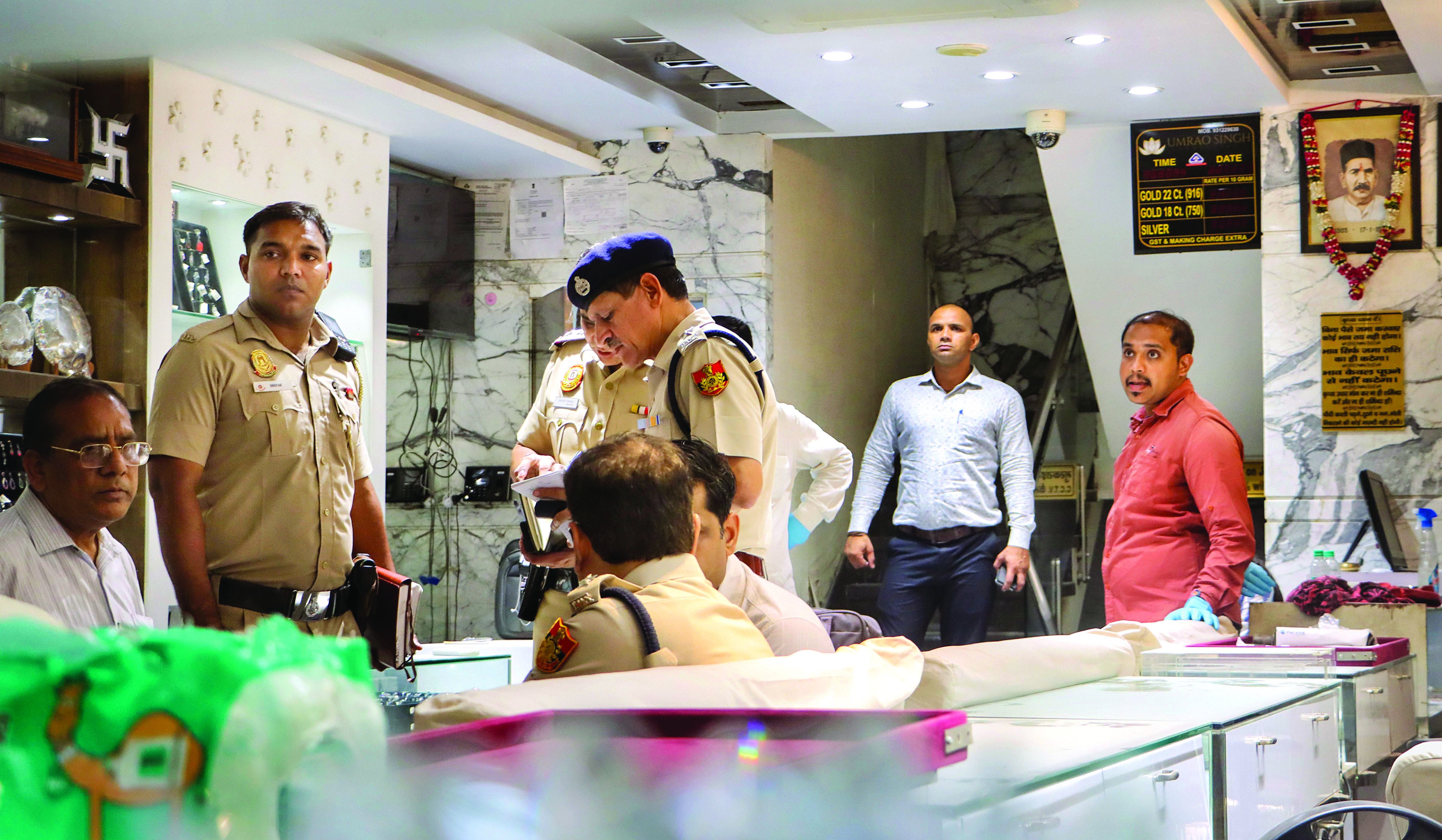 New Delhi: A daring thief hailing from Chhattisgarh, identified as Lokesh Srivas, used tools as cheap as Rs 100 to execute the elaborate Rs 25 crore robbery at a prominent jewellery store in south Delhi's Jangpura recently.

This heist, valued at a staggering Rs 25 crore, stands as one of the most significant jewellery thefts in Delhi's recent history.
According to Delhi Police, Lokesh meticulously planned the robbery, utilising an array of tools procured from various parts of Delhi. A hammer, acquired for a mere Rs 100 from the bustling streets of Chandni Chowk, and a disc cutter, valued at Rs 1,300, sourced from GB Road area, were among his arsenal. Additionally, screwdrivers and pliers were brought from his own residence.
The execution of this audacious crime unfolded on a Sunday evening at 11 p.m. when Lokesh gained access to Umrao Jewellers, strategically infiltrating the premises from an adjacent building.
Remaining hidden throughout the night, he systematically looted the showcased jewellery pieces and methodically advanced towards the secure vault. To elude detection, he meticulously dismantled the CCTV cameras and successfully breached the fortified strongroom.
Police reports indicate that Lokesh, having accessed the four-storey building via the terrace, eventually reached the ground floor where the impregnable strongroom was located. Utilising a drill, he created a discreet opening in the strongroom's wall, granting
him unrestricted access to the priceless ornaments contained within.
In addition to the meticulously planned operation, he also made off with the jewellery displayed in the showroom.
The audacious thief's reign of crime came to an end when he was arrested by Bilaspur Police on Friday morning. It was the revelation of another burglar in Chhattisgarh who tipped off police, confirming that a man had returned to Bilaspur after executing a major robbery in the national capital.
Further investigation revealed that Lokesh had taken refuge at the Rajdhani Guest House in Chandni Chowk from September 21 to 24. His movements were traced through his mobile phone, which was activated at the Kashmere Gate ISBT on the subsequent Monday, just a day after the robbery.
CCTV footage from the bus terminal captured him purchasing a ticket at 8:40 p.m. carrying two bags.
A dedicated team of Delhi Police swiftly acted, journeying to Bilaspur to nab Lokesh, taking him into custody from his rented apartment on the following Friday morning.