Large crowds gather at CP to participate in 'Raahgiri Day'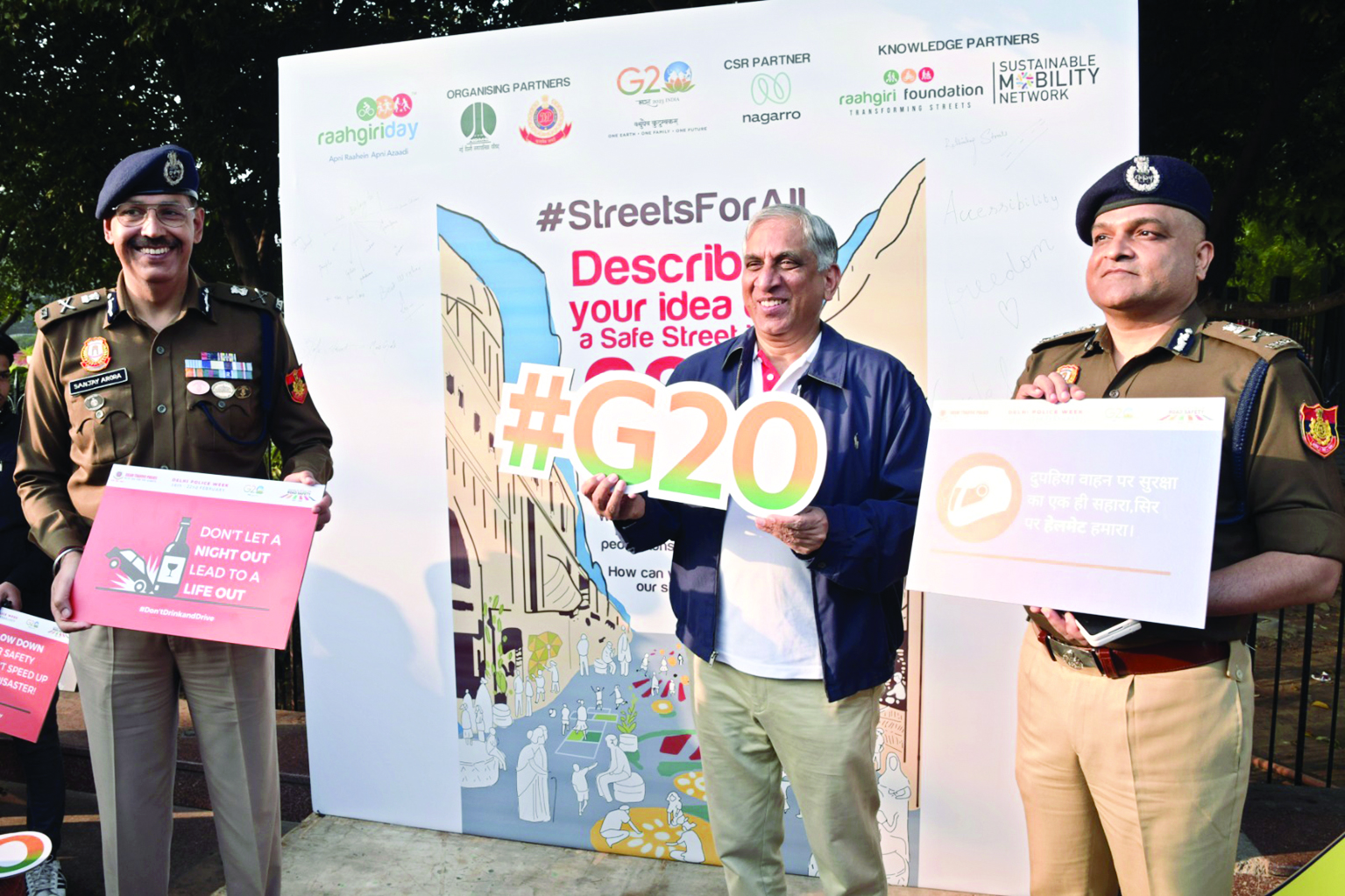 New Delhi: Scores of people gathered at Connaught Place on Sunday morning here to enjoy games and other recreational activities as 'Raahgiri' returned to the national capital after a three-year gap.

Dozens of fun activities were organised including drawing competitions, games and different kinds of dances. People in their colourful ensembles were seen doing Zumba.
The Raahgiri has returned after a three-year COVID-19-induced gap.
"More walking and more use of the streets for pedestrians for the people will improve the social fabric of the society and that is why NDMC and Delhi Police are contributing whatever little bit we can contribute towards the society," Delhi Police Commissioner, Sanjay Arora said.
There were a lot of fun activities at the event including a puppet show. People also appreciated the artwork of several artists that were exhibited here.
The event was also attended by the officials of Delhi Police and New Delhi Municipal Committee (NDMC).
On the day, the streets of Connaught Place were transformed into a car-free zone, allowing residents to participate in a range of activities, including yoga classes, Zumba, sports zones, games, music, dance, and even educational programs on different issues such as road safety, walkability, and women safety.
"I am happy that 'Raahagiri' has returned. It is a good initiative. It brings people closer. It brings us together. Dozens of fun activities have been designed," said Ashok Kumar, a 70-year-old 'Raahgiri' enthusiast.
Kumar said he used to participate in the 'Raahgiri' before it was suspended due to COVID19.
On the first day of its re-launch, the activities started at 7 in the morning and continued till 10 am.
A cycle school was organised for people who do not know how to cycle, especially women and children.
The children also participated in a game of 'road safety Ludo' created by the Delhi police to create awareness about road safety.
Traffic restrictions were in place on the Inner Circle of Connaught Place for three hours on Sunday morning in view of 'Raahgiri Day', police said.
'Raahgiri' is part of the Delhi Police Week celebrations-2023, taking place from February 16 to 22 and aligns with the G-20 goal of creating sustainable and liveable cities, with a focus on sustainable mobility.