L-G unveils DDA Sports Complex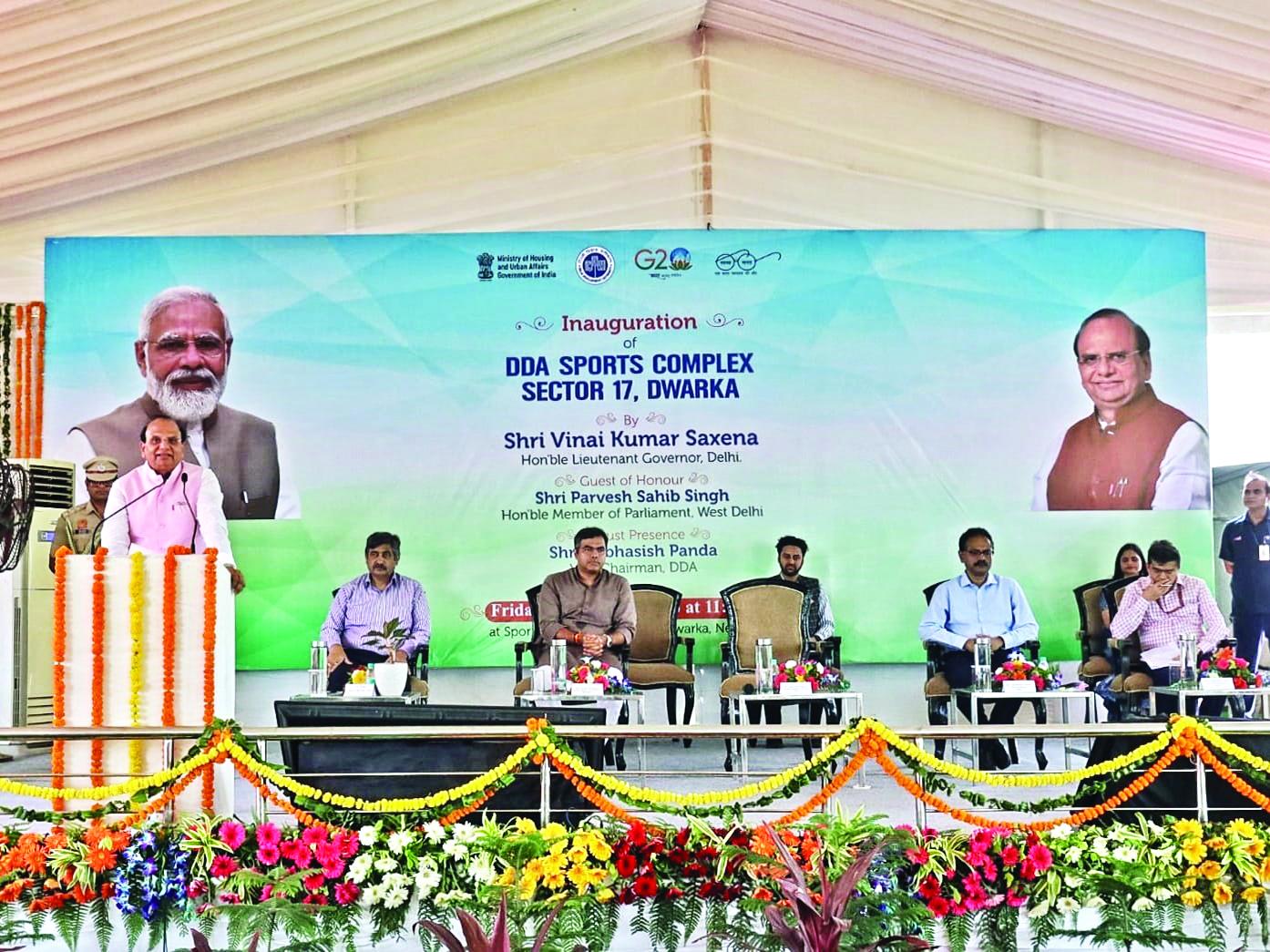 New Delhi: Lieutenant Governor Vinai Kumar Saxena on Friday inaugurated the new DDA Sports Complex at Dwarka, Sector 17.

With a sprawling expanse spanning 23.13 acres, the complex is a testament to modern sports infrastructure crafted at the cost of Rs 92 crore.
Dwarka, already hailed as a meticulously planned urban marvel by the Delhi Development Authority (DDA), receives another feather in its cap with this state-of-the-art sports complex. The inauguration aligns seamlessly with the vision set forth by the Prime Minister, aiming to enhance the quality of life by propagating a fit and active lifestyle.
Saxena expressed his optimism about the complex's role in transforming Dwarka into an exemplary urban landscape. The event was attended by Parvesh Sahib Singh, Member of Parliament (West Delhi), Subhashish Panda, Vice Chairman of DDA, and other dignitaries.
The L-G emphasised the significance of the Fit India movement, initiated by the Prime Minister in 2019. He underscored India's impressive medal tally over the past decade, surpassing achievements from the preceding 25 years.
The complex boasts an impressive array of indoor and outdoor facilities, encompassing cricket, football, hockey, badminton, squash, boxing, table tennis, billiards, snooker, tennis, skating, and more. A swimming pool, a toddler pool, a multi gym, a yoga center, aerobics, and gymnastics facilities enhance its holistic appeal.
A modern cafeteria is also available for sports enthusiasts to unwind. Wrestling, weightlifting, boxing, judo, and kabaddi will find a home at Sector-8, Dwarka; tennis and shooting excellence at Sector-19; and football and hockey prowess at Sector-23. Additionally, a sprawling 157.92-acre golf course is under construction at Sector-24. These transformative projects are slated for completion by year-end.
The L-G said "Development of Delhi was neglected for a long time, Delhi Development Authorities are now focusing on giving a new face to Delhi by developing it in a better way".