L-G Saxena takes stock of Dwarka public works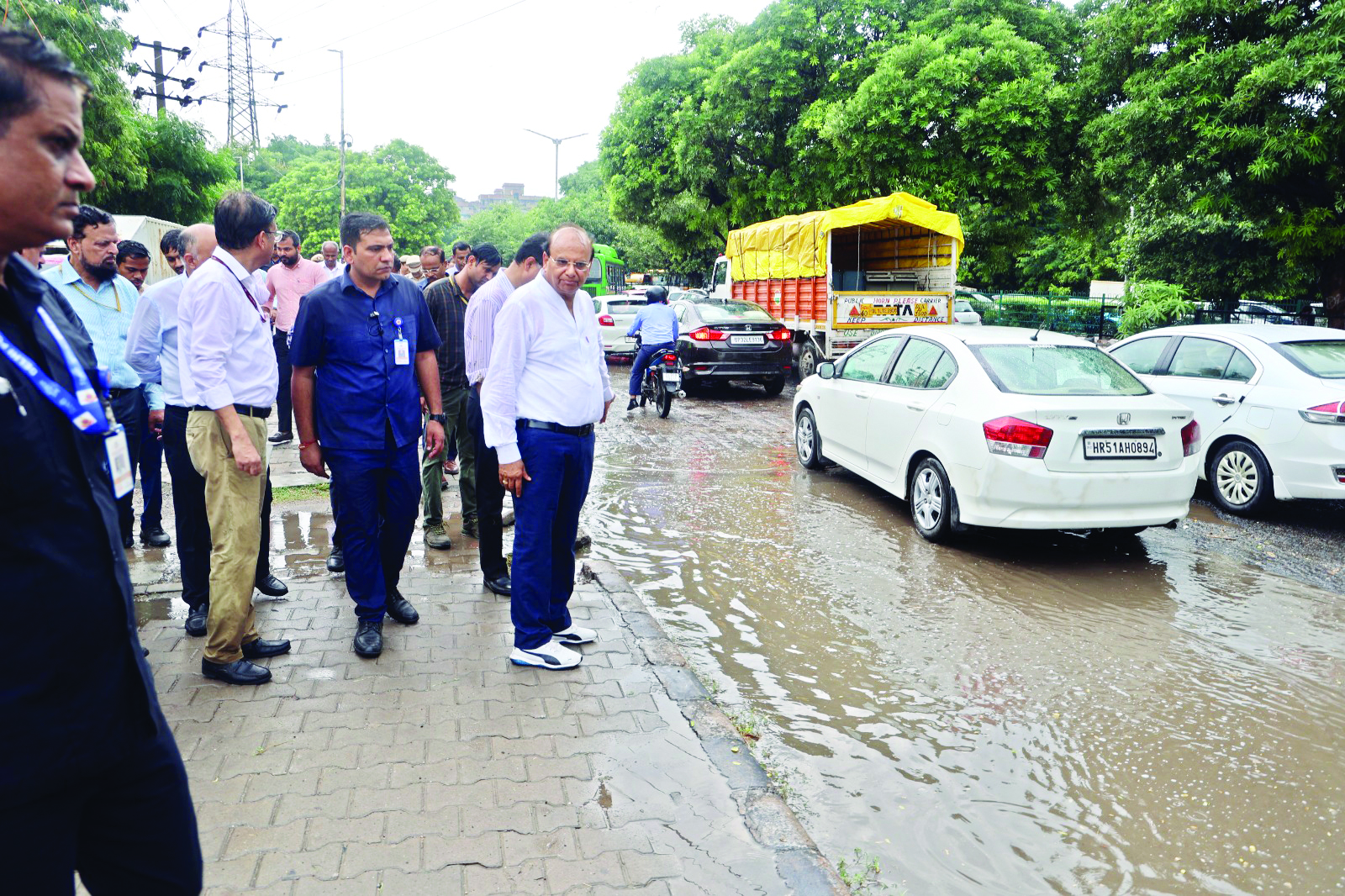 New Delhi: L-G VK Saxena inspected the Dwarka sub-city in South-west Delhi, along the underpass near the Palam Flyover up to various sectors till the Dabri Nala Road, on Sunday.

The L-G took note of the critical points of water logging in the area and issued instructions to the officials accompanying him from all civic bodies to ensure these issues are addressed along with clearing the area of encroachment and making the pavements and footpaths "pedestrian-friendly".
They were also instructed to give an aesthetic facelift to the walls of the underpass and adorn them with tiles.
Potted plants were also to be placed along the pavements.
He asked that necessary actions be taken to grill the culverts, that led to the main drains which were either open or choked, and clear blockages as required.
No drains are to be left uncovered and unnecessary signage and hanging wires are to be removed.
He also discussed redevelopment plans according to the Schematic Landscape Plan of TD2 and TD5 drains that is to be undertaken by the Delhi Development Authority (DDA).
The L-G also inspected the roads, footpaths and pavements in Sectors 7, 8 and 9 and instructed that proper repair work and design symmetry should be done.
Officials were also told to prune overgrown trees and remove plants that had grown on walls and pathways, along with placing statues, artefacts and fountains at places.
Civic agencies were also instructed to clean the roads of C&D waste and start beautification of the area.
Saxena had earlier announced that redevelopment and beautification of the national capital will continue to be a priority for him, even after the G20 summit, and this inspection was scheduled in that regard.
He was accompanied by the Chief Secretary, DDA Vice Chairman, Public Works Department's Principal Secretary, MCD Commissioner and other senior officers.