L-G Saxena extends contract of 476 teachers, 777 para-medical workers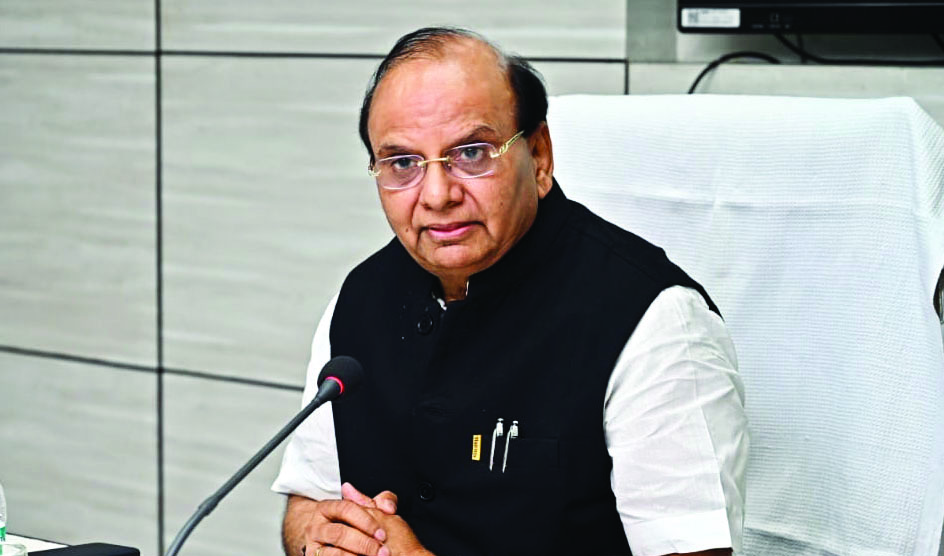 New Delhi: L-G VK Saxena has approved extension of services of 777 contractual para-medical employees in the Health and Family Welfare department and 476 part-time vocational teachers in government schools, Raj Niwas officials said on Sunday.

Saxena also approved the extension of 44 contracts of Disaster Management Personnel and re-engagement of 24 contractual welfare officers.
The Lt Governor has approved proposals to this effect, duly submitted by the health, education, revenue and social welfare departments with instructions that the permanent posts be filled as per regular processes within a fixed time frame, said an official from the LG's office.
According to the order, the extensions must not exceed a year and the existing contractual employees must be given a one-time relaxation to become permanent through open recruitment, the official said.
Saxena also approved the promotion of eight medical officers (homeopathic) to senior medical officers, one senior medical officer (homeopathic) to chief medical Officer (homeopathic), and 23 chief medical officers (NFSG) to chief medical officers (SAG) (homeopathic) under the Delhi Health Services General Duty Medical Officers (Homoeopathy) Rules, 2016.
The Lt Governor accorded his approval to extend the contractual tenure of 777 para-medical technical staff for one year from July 1 or till they avail the one-time opportunity to apply for open recruitment through DSSSB without any age bar.
He also ordered that the vacant posts against which these contractual employees have been hired are notified for open recruitment.
The health department was asked to provide an 'Action Taken Report' in the matter within the next three months.
The proposal of the education department seeking continuation of 476 (458 Qualified and 18 Non-Qualified) Part-Time Vocational Teachers (PTVTs) in Delhi government-run schools for the year 2023-24 was also approved by Saxena.
He approved the extension or continuation of 44 temporary/contractual posts
of disaster management personnel in the revenue department of GNCT of Delhi
for a year.
The L-G also paved the way for recruitment for 1,300 posts for permanent appointments, the official said.