L-G okays land transfer for implementation of RRTS project, say Raj Niwas officials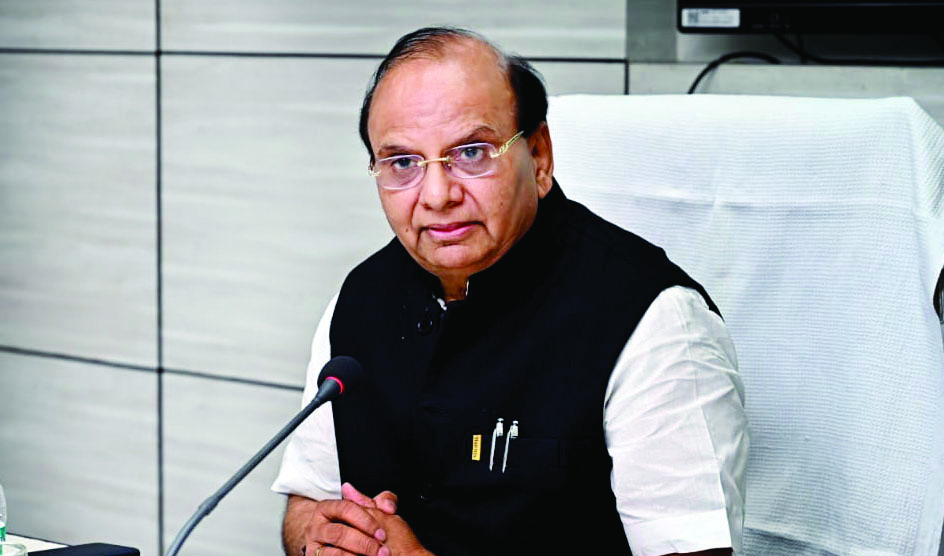 New Delhi: Lt Governor VK Saxena has approved the transfer of land from the Irrigation and Flood Control Department to the National Capital Regional Transport Corporation for implementation of the Delhi-Meerut Regional Rapid Transport System (RRTS) project, Raj Niwas officials said on Sunday.

The transfer of land to NCRTC at Anand Vihar and Patparganj Area will help with Multi Modal Integration (MMI)- construction of RRTS Station and traffic circulation, and construction of ventilation shaft at the two locations, respectively, they added.
The NCRTC, through its letter dated in June 2020, had informed about its land requirement for the Delhi-Meerut RRTS corridor and asked for land to be given for achieving for Multi Modal Integration at Anand Vihar, which also houses a railway station, ISBT and a metro station.
It had also asked for land for construction of a ventilation shaft at Patparganj, the official said.
After a delay of three years, the Irrigation and Flood Control (I&FC) Department finally submitted the file for approval of the L-G on May 29.
The I&FC Department has calculated the rate of transfer of aforesaid land parcel and quoted that the NCRTC will have to pay Rs 14.82 crore for land transfer on permanent basis and Rs 1,13,80,623 for land transfer on a temporary basis.
The RRTS project between Delhi and nearby cities in the NCR had been envisaged to reduce the traffic congestion and pollution with the increasing number of vehicles on the road. Besides this, it will also provide affordable and safe Mass Rapid Transit System to the people of NCR, the official added.