L-G okays 220 acres of Gram Sabha land for DJB, forest dept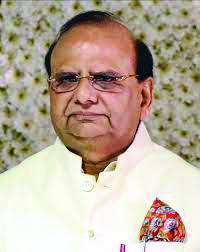 Lieutenant Governor VK Saxena has approved 220 acres of Gram Sabha land in Badarpur Khadar village of northeast Delhi to be allotted and utilised by the Education Department, Delhi Jal Board (DJB) and Environmental and Forest Department, on Wednesday.
Accordingly, 12.39 acres will be allotted to the Education Department for the construction of Government Schools for the village and 32 acres of land will remain on hand for any development projects in the future.
0.24 acres has been provided to the DJB for RO units installation, and the remaining 175.5 acres has been approved for the Department of Environment and Forest for compensatory afforestation required in the Northern Railways project. 65 acres of land will each be allotted to the Department of Environment and Forest, and Delhi Development Authority for compensatory afforestation and plantations.
Saxena has directed the Revenue Department to allot the land free of cost on a lease on 99 years, and asked them to expedite the process of drafting a uniform policy for inter-departmental allotment of land, including the allotment of land to Subordinate Departments, Autonomous Bodies, Boards and others. The Department had been directed to draft this policy on November 10, 2022 within six months, but had failed to do so.
The lands have been inspected by officers and all requisitioning Departments, except the Railways and it was found suitable for their respective purposes. The Municipal Corporation of Delhi (MCD) and Delhi Transport Corporation (DTC) had also requisitioned for allotments of land, but the L-G Office claimed that they had failed to send a final request for allotment after the inspection.