L-G & NGT chairperson inspect navigable stretch of Yamuna river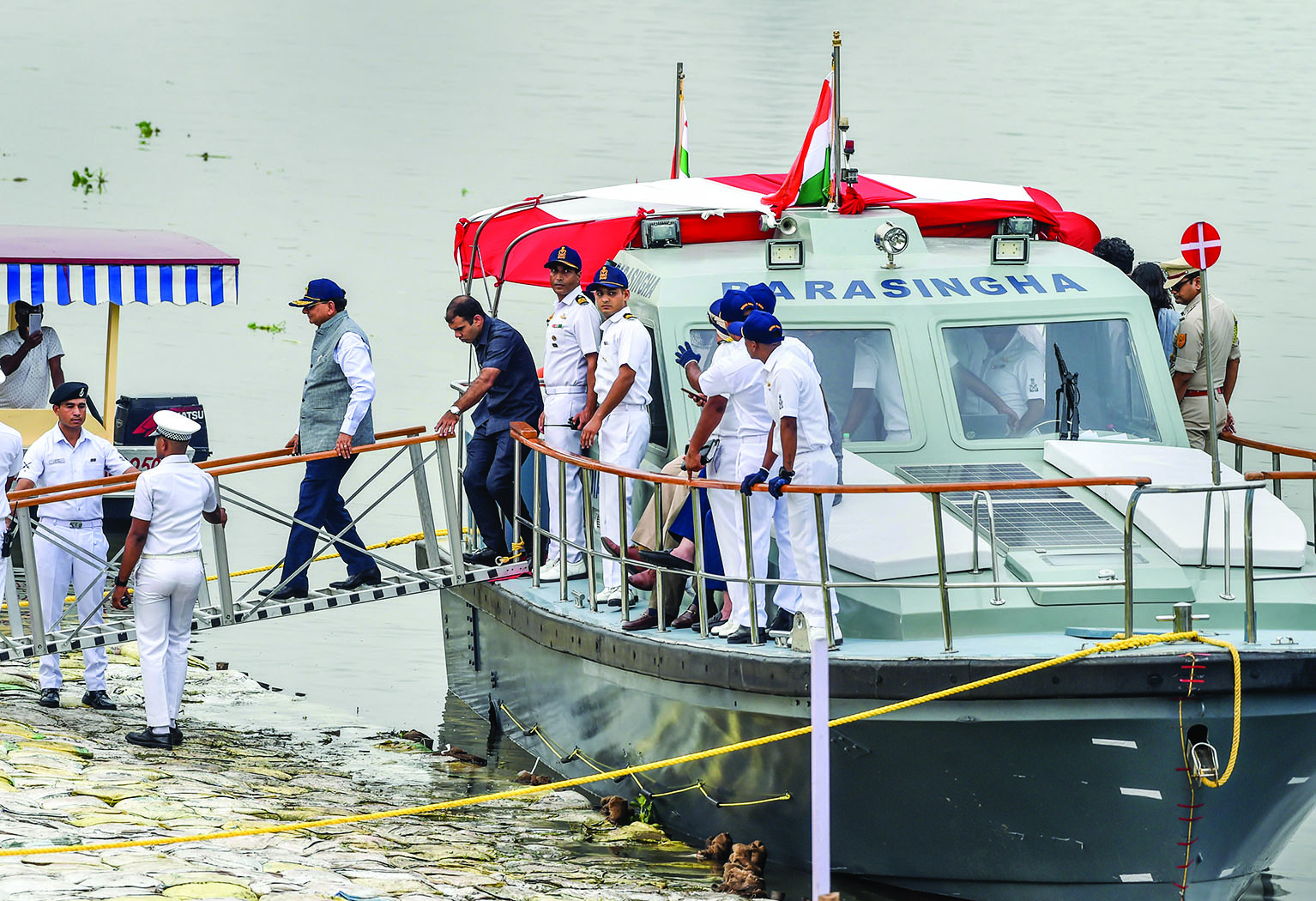 New Delhi: L-G V K Saxena and National Green Tribunal Chairperson Justice (retd) Adarsh Kumar Goel took a ride on a Navy boat on Tuesday, inspecting a stretch of the Yamuna river between ISBT and ITO Bridge, according to a statement from Raj Niwas.

The navigability of the stretch was ascertained last month with the boat provided by the Indian Navy at the lieutenant governor's request, it said.
The Delhi L-G is chairman of a high-level committee formed by the NGT for the rejuvenation of the heavily polluted Yamuna river.
"Work on the restoration of the floodplains from Wazirabad barrage to ITO barrage that was started in February this year is complete. Cleaning operations on the stretch between ITO barrage and Okhla are underway," Saxena said.
He stressed that efforts to rejuvenate were slowly starting to show encouraging results.
The L-G pointed out that efforts were being made to clean the Najafgarh drain through desilting and trapping of other drains.
The Najafgarh drain accounts for about 68 per cent of the pollutants that flow into the Yamuna river and its cleaning will make a remarkable difference, Saxena added.