L-G lays foundation stone for DDA sports complex in Qutab Garh village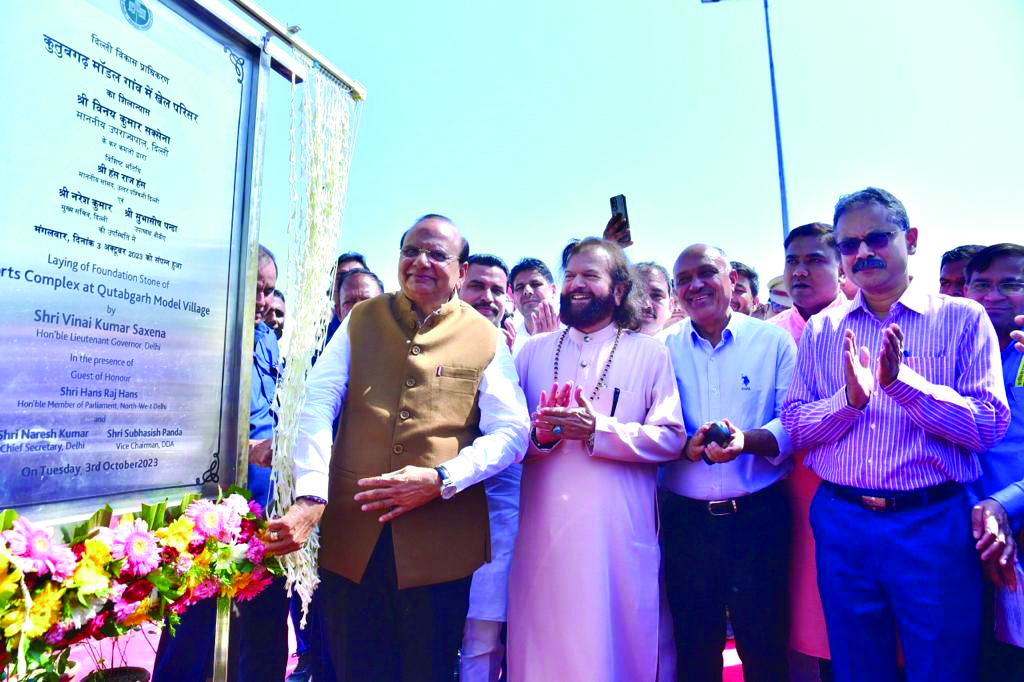 New Delhi: Lieutenant Governor VK Saxena laid the foundation stone for a sports complex being developed by the Delhi Development Authority (DDA) at Qutab Garh village, on Tuesday.

The complex is expected to be completed by the following month with multiple sporting facilities like an Akhara for male and female wrestlers, kabaddi ground, jogging track, open gym, badminton court, volleyball court and other things.
Saxena also inaugurated and dedicated a water body to the residents of the village to aid in farming and other groundwater allied activities. Deepening and desilting of the water body was undertaken and is now fit for rainwater to be collected, instead of it overflowing in drains, informed DDA officials in a statement.
The statement added, "Footpath has been constructed around the water body and plantation work has been completed, which will not only beautify the village but also promote physical well being among the villagers for morning and evening walks".
The L-G also announced that 49 other villages will also be developed like the Qutab Garh village at an estimated cost of Rs 800 crore, for which the funding will be allocated to DDA. He also visited Jaunti village to review developmental works, which include a proposed sports complex expected to be finished by January 2024.
Member of Parliament from North West Delhi, Hans Raj Hans, Rohini MLA, Vijender Gupta, Delhi Chief Secretary, Naresh Kumar and DDA Vice Chairman, Subhashish Panda were also present for the occasion.
DDA has previously established 16 sports complexes, 3 mini sports complexes, 2 public golf courses, 17 swimming pools and 40 multigyms. Along with this, Centres of Excellence are being constructed in multiple sports like wrestling, weight lifting, boxing, judo, kabaddi, tennis, shooting, football, and hockey across Dwarka. A Centre of Excellence in aquatics is being developed in Rohini Sector 33, along with a public golf course in Dwarka Sector 24.