Kanwar Yatra: 1K personnel, drones and dedicated lanes for Kanwariyas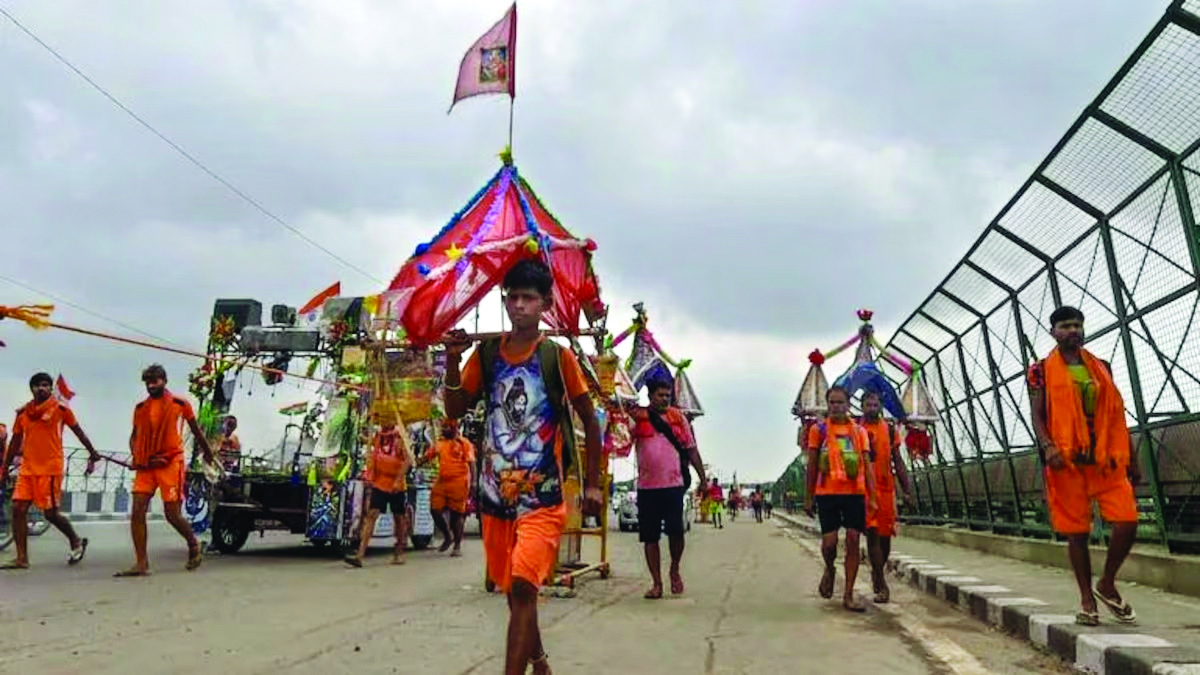 New Delhi: Around 1,000 police personnel and drones have been deployed for surveillance and dedicated lanes created for Kanwariyas in northeast Delhi, officials said on Tuesday.

A similar number of civil defence volunteers have also been deployed in the district, which has been divided into zones, they said.
Deputy Commissioner of Police (Northeast) Joy Tirkey said the Kanwar Yatra commenced on Tuesday.
"Kanwariyas will start coming from Tuesday. However, the number is expected to rise significantly from Wednesday and Thursday. The devotees will offer holy water on July 15 and 16," he said. "We have deployed 1,000 police personnel and as many civil defence volunteers on the ground. We have also asked for 15 companies of central forces," he said.
"We have 25 drones that will be used strategically. There will be adequate presence of security personnel on the ground during the yatra. The security personnel will work in three shifts, with each shift starting an hour before the last one ends," Tirkey said.
Forty-seven shivirs have been set up in Northeast district. These include 41 shivirs set up by the government, he said.
All shivirs should have at least eight CCTV cameras, firefighting equipment and cooking facilities, he said.
Several CCTV cameras have also been installed to monitor the route of the Kanwariyas, the DCP said.
"Four temporary control rooms have been set up with the help of the communication unit of the police. These control rooms became operational on Tuesday," he said.
Emergency response vehicles (ERVs), volunteers, PCR vans and police motorcycles will be present on these routes round the clock, Tirkey said.
"Two meetings were held with Aman committee members — one on June 27 before Eid and the second on Monday," Tirkey said.
"We have also asked for 300 more barricades and a safe corridor will be made for the Kanwar Yatra and nobody except Kanwariyas will be allowed to enter it," he said.
The police have urged those undertaking the yatra to not play loud or provocative music.
Tirkey said, "The district magistrate has said that the administration has arranged 'Gangajal' and will provide it to those who need it for the rituals."