June starts on a cooler note in Capital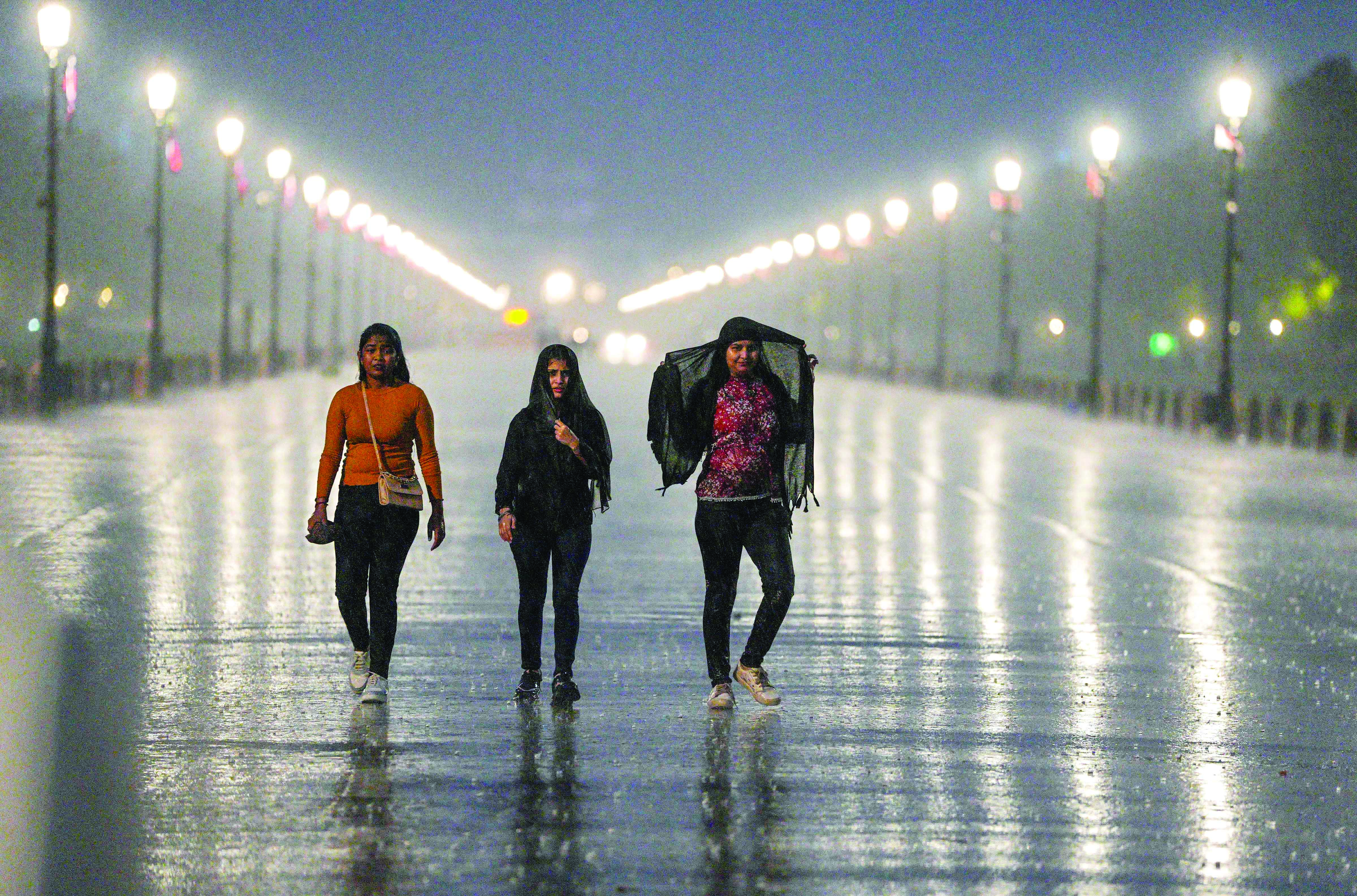 New Delhi: June started on a cooler note in Delhi with overcast skies and the after-effect of rains over the last few days.

The capital's primary weather station, Safdarjung Observatory, recorded a minimum temperature of 20.6 degrees Celsius on Thursday, six notches below normal.
Generally cloudy skies, light rain and gusty winds are predicted during the day. The maximum temperature is likely to settle around 35 degrees Celsius, the India Meteorological Department (IMD) said.
Delhi recorded its coolest May in 36 years with excess rainfall bringing the average maximum temperature down to 36.8 degrees Celsius this time, according to the IMD.
Kuldeep Srivastava, the head of the regional forecasting centre of IMD, said Delhi had recorded an average maximum temperature of 36 degrees Celsius in May 1987.
"The average maximum temperature of 36.8 degrees Celsius in May this year is the lowest since then," he said.
Delhi recorded maximum temperatures above the 40-degree mark for just nine days in May with heatwave conditions affecting some parts of the national capital for two days.
"The Safdarjung Observatory has not recorded any heatwave in the pre-monsoon season this year. This has happened for the first time since 2014," Srivastava said.
The weather station recorded 13 heatwave days in the pre-monsoon season last year — nine in April and four in May. It saw just one heatwave day during this period in 2021, four in 2020 and one in 2019.
The threshold for a heatwave is met when the maximum temperature of a station reaches at least 40 degrees Celsius in the plains, 37 degrees in the coastal areas, and 30 degrees in the hilly regions, and the departure from normal is at least 4.5 notches.
May, generally the hottest month in Delhi with a mean maximum temperature of 39.5 degrees Celsius, recorded 111 mm of rainfall this time, which is 262 per cent more than the long-term average of 30.7 mm.
This is also the fourth highest rainfall recorded in the month after 165 mm in 2008, 144.8 mm in 2021 and 129.3 mm in 2002, according to
IMD data. The city logged more than 20 mm of rainfall in April, the highest in the month since 2017, and heatwave conditions at isolated pockets.
CAQM conducted over 2,900 surprise inspections in Delhi-NCR from Jan to May
The Commission for Air Quality Management (CAQM) conducted over 2,900 surprise inspections in the January to May period and issued 147 closure orders against units that violated pollution control norms. Additionally, 51 industrial units faced closure directions for using unapproved fuels, including coal, a statement said. To ensure compliance with the pollution control laws, the CAQM has deployed 40 inspection teams and intensified inspections and enforcement efforts.
From January to May, these teams conducted 2,901 surprise inspections across Delhi-NCR focusing on industrial units, construction and demolition sites, and commercial and residential units using diesel generator sets.