JNU's DSF launches campaign demanding student union elections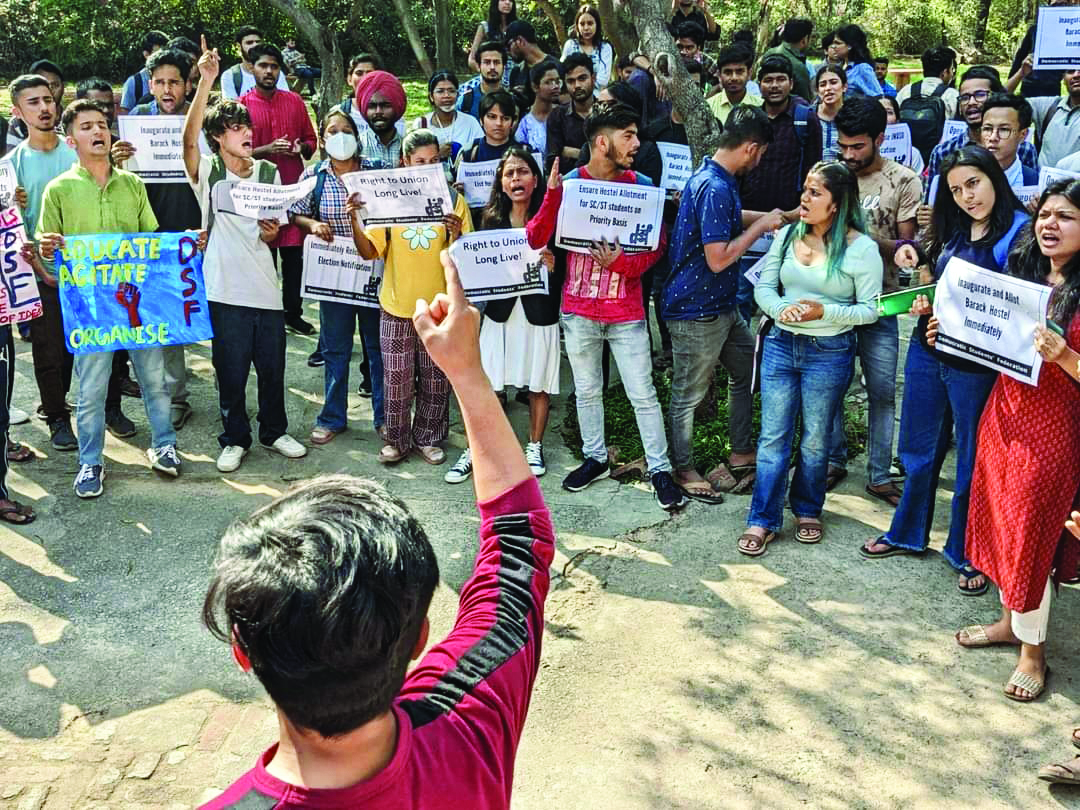 New Delhi: The Democratic Students Federation (DSF), a students' organisation at Jawaharlal Nehru University (JNU), has launched a signature campaign and demanded that the vice-chancellor should start the student union election process for the academic year 2022-23.
The DSF also organised a protest demonstration in front of the Dean of Students office on April 3 and also urged the office to bring out the notification for the announcement of the elections at the earliest. The university has not announced the elections for the past three years due to the Covid pandemic, and the JNU students have not had the opportunity to elect their representatives.
The DSF in a statement said, "There was overwhelming participation from the student community and they have received amazing responses. There are more than 3,000 students who have signed the petition in a period of 10 days."
The statement further reads: "JNU has denied our right to democratically elect our representatives and our voices in the decision-making bodies.
The student community today is facing multiple challenges and those are not just limited to delayed hostel allotment but also increased cases of sexual harassment, violation of reservation policies, delay in scholarship disbursal, and infrastructural issues owing to the huge fund cut in higher education."