JNU students protest against water shortage on campus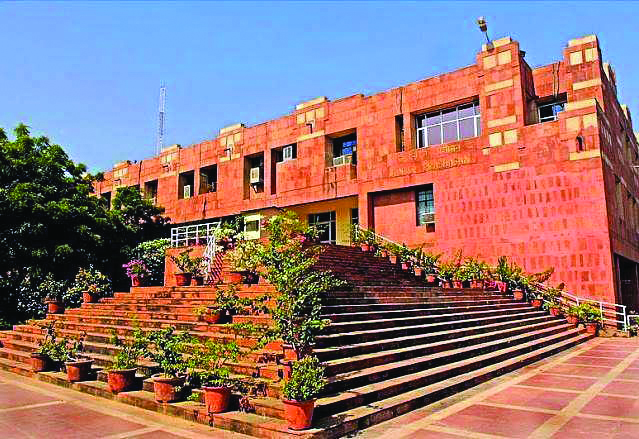 New Delhi: Jawaharlal Nehru University students on Thursday staged a protest over water shortage in several hostels, alleging that they were being denied a basic necessity amid rising temperatures in Delhi.

The protesting students who gathered outside the Dean of Students' office claimed that irregular supply and small-capacity tanks installed in the hostels have worsened the water shortage on the campus.
There was, however, no immediate reaction available from the Jawaharlal Nehru University (JNU) administration.
"The persistent water shortage in this scorching heat is affecting all of us. Many students are falling sick due to a continued lack of water in the hostels.
"We often have to go out in search of drinking water in the middle of the night. The administration needs to solve the problem as soon as possible," said Madhurima Kundu, who is pursuing
her MPhil.
The agitating students also raised slogans and held up posters to press for their demands.
"All the hostel presidents, accompanied by the residents, protested against the water shortage on the campus. It is shameful that the JNU admin is least bothered about students being dehydrated and dealing with the water shortage. We are being denied a basic living necessity," said research scholar Swati Singh.
"Water cuts are frequent at almost all hostels. There are no fixed timings for the water supply and the tanks are small. Even drinking water runs out frequently," she added.