JNU launches prog to commemorate unsung heroes of freedom movement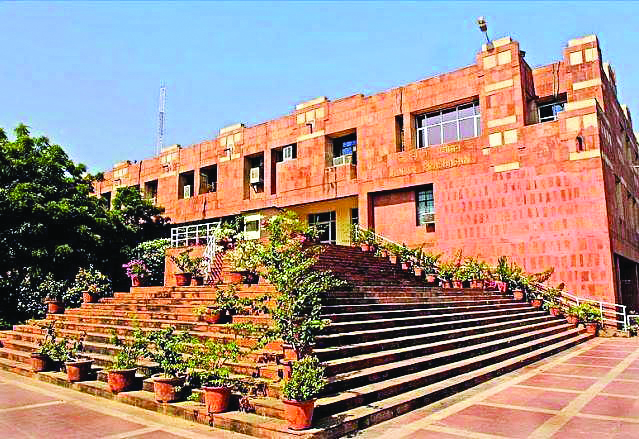 The Jawaharlal Nehru University has launched an outreach program planned across north India to commemorate unsung heroes, organisations and places in the freedom movement, the varsity said in a statement. The programme titled 'Krantiteerth' was organised by the Centre for Advanced Research on Development and Change, New Delhi.
Delivering the opening remarks, Ashutosh Bhatnagar, director of the Jammu Kashmir Study Centre in the national capital threw light on the intent and purpose of Krantiteerth.
He said the event was a result of well-thought-upon ideas of celebrating unsung people, places and organisations in the entire freedom movement.
In this series, he outlined that there would be thousands of more such outreach programs that would be conducted throughout the country till August 2023.
Rajesh Tope, great-grandson of Tatya Tope was the special guest of the program. According to the statement, tope provided an in-depth understanding of the nature of the freedom movement, and how it was "manipulated and presented detrimentally" in the process of history writing started by the colonial rulers and later carried forward by some Indian historians.
Through this programme, the idea is to explore the marginalised or hidden histories of scores of people belonging to this region during India's Freedom Struggle, JNU said, adding that the intent is to celebrate their past and bring out their historical contribution to the mainstream narratives.